Professor Ceren Kolsarici is using her passion for numbers to make the world a better place.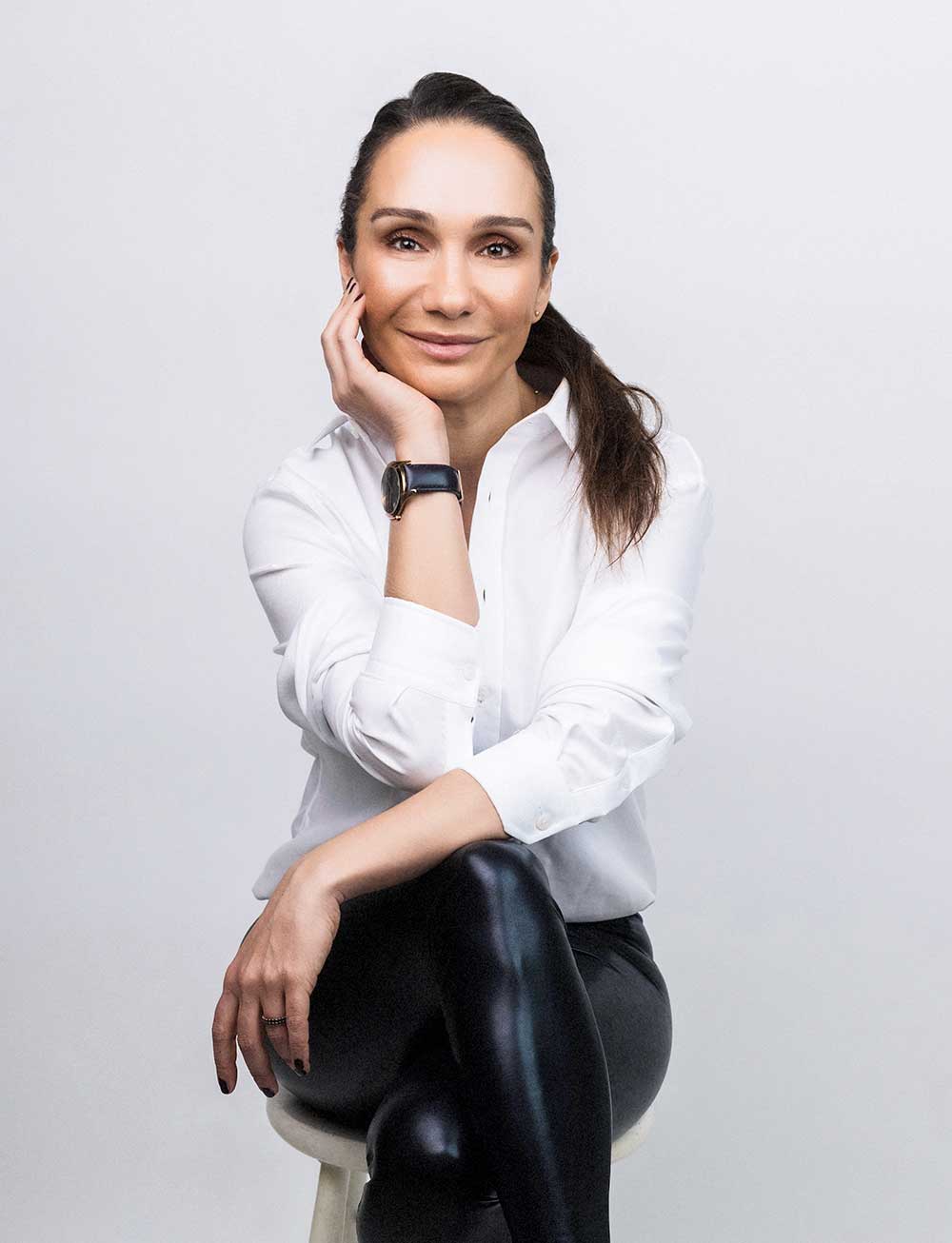 If there's a maxim that helps explain the world of Ceren Kolsarici, it's Aristotle's "the more you know, the more you realize you don't know."
"The extremely successful people I look up to are also the most humble," says Kolsarici, an associate professor, Ian R. Friendly Fellow of Marketing and director of the Scotiabank Centre for Customer Analytics (SCCA). "And it's because they are so self-aware and also conscious of their limitations . . . it makes them grounded."
Kolsarici uses the quote to illustrate a trait in people she respects, but she's also describing herself in a way. "I am a person who just likes learning, not only in my professional life but outside of my job as well," she says. "I get interested in different things and it evolves constantly."
Those interests include scuba diving, soccer (she grew up watching soccer in her native Turkey and played on the Smith faculty team), and Ultimate Fighting Championship (UFC) events. She also enjoys CrossFit and kickboxing (she's a brown belt) and took up tennis during the pandemic. She loves listening to classical novels on an audio book app while walking her dog. She also writes short stories and dreams of writing a novel one day.
Kolsarici's early love was math. It led her to get a bachelor's degree in industrial engineering at Middle East Technical University (METU) in her hometown of Ankara, Turkey's capital. But while she relished the quant side of things, Kolsarici soon realized an industrial engineering career wasn't for her. So after graduation, she studied marketing and got her MBA. She then moved to Canada to pursue a PhD at McGill University in Montreal. She joined the faculty at Smith in 2009.
"Consumers really interest me," says Kolsarici, whose research explores artificial intelligence, big data and analytics applications for the design, evaluation and implementation of marketing programs. "It's such a compelling domain. It links to sociology, psychology, optimization, economics, mathematics and data. There is so much we can do in marketing to influence managerial decision-making and make things work more efficiently if we can understand how consumers act and why."
It's not just about getting people to buy more stuff, either. In her director role, Kolsarici speaks of the things that bring her joy. One is working with organizations and making a real-world impact on their decision-making and customers. The SCCA brings together researchers, graduate students and business people across disciplines and industries to work on applied projects to deliver a re-imagined customer experience.
"We try to look at our work at the SCCA in a broader sense and not only how to increase a company's profitability or make consumers buy more products," says Kolsarici. For example, the "AI for Good" project brings together faculty from diverse fields across Smith and Queen's University to use artificial intelligence for social good. Some current research projects explore the accessibility of AI for social enterprises, human trust in AI systems, and issues of bias, fairness, transparency and privacy in AI systems.
"It's about increasing the well-being of consumers, employees and society, and we have so many faculty members with years of expertise, and they're all contributing to that cause together," Kolsarici explains.
That includes her Turkish-born husband, associate professor and assistant dean (teaching and learning), Arcan Nalca. The pair met while studying at METU. They have a 10-year-old son, who was born in Kingston. "It's not always easy to be an immigrant . . . and trying to build your career in a different country with a different language is a challenge, but I think we've done well," says Kolsarici. "This feels like home."
In this issue
Features
Connect
Insight
Smith HQ
My Other CV
Dean's Message