Empowering working moms in Africa
Sahar Jamal, BCom'11, Artsci'11, is looking to make a difference in Kenya and beyond.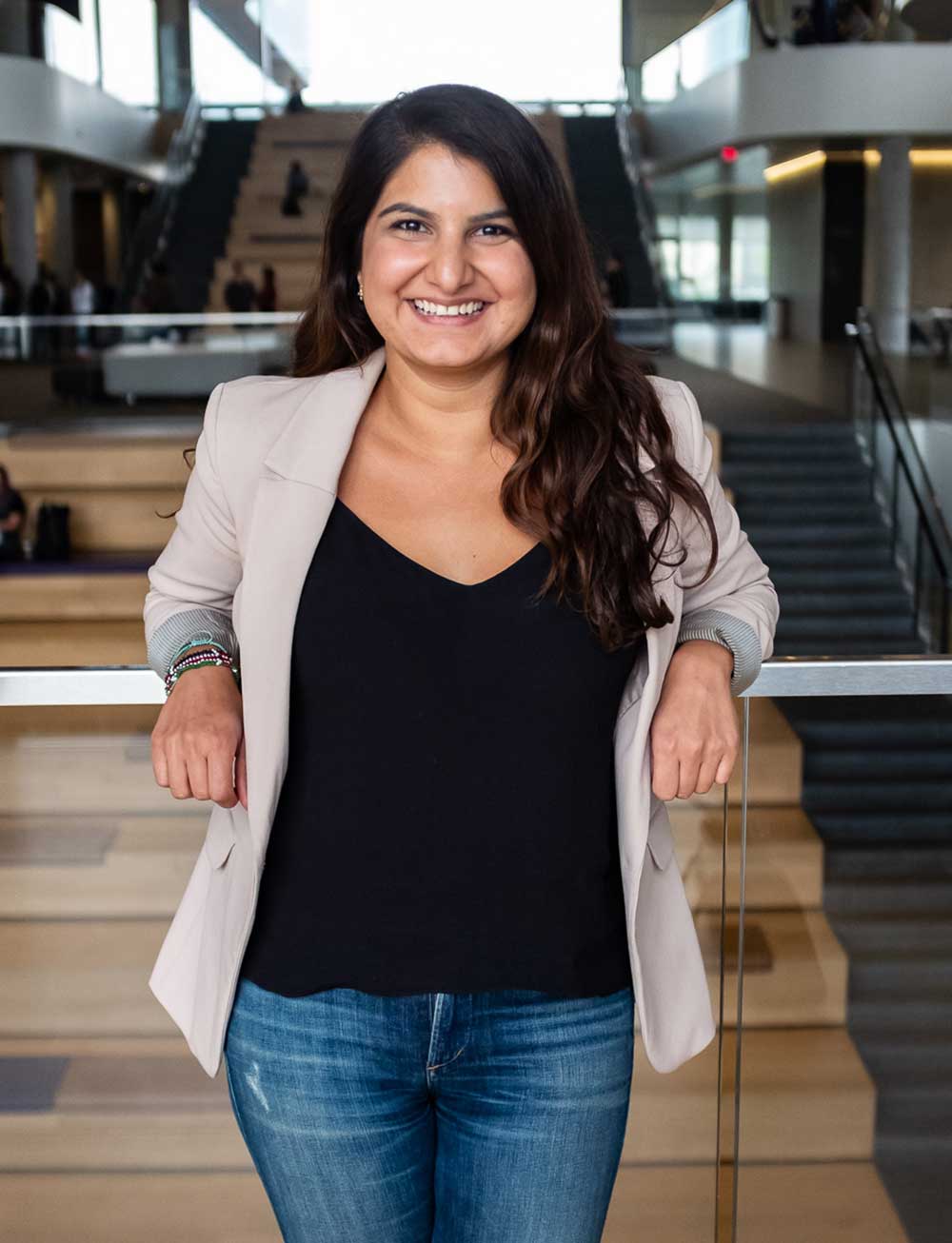 In many developing countries, new mothers face a tough choice: protect their babies against health issues by breastfeeding longer, or switch to formula so they can go to work. Sahar Jamal is trying to solve that dilemma by making it easier for moms to breastfeed while holding down a job.
Jamal is the creator of the Wema breast pump. She says it's the only product of its kind tailored to working mothers in developing markets. The battery-operated, rechargeable device fits under clothing so new moms can express milk discreetly no matter where they are. "One example that I love to give is a mother who is a construction worker and was able to use the breast pump while painting a house," says Jamal, who grew up in Vancouver and now lives in Nairobi, Kenya.
In Kenya, the risk of infant death is 14 times higher for babies who aren't exclusively breastfed for their first six months. Yet only seven per cent of moms use a breast pump, and Jamal says policies mandating lactation rooms in the workplace aren't enforced. "I think working mothers are one of the most important and maybe most marginalized members of our communities . . . the fact that we're making it so hard to nourish our future generations of children seemed unacceptable to me."
Jamal started her career in the corporate sector. She eventually moved to London, England to work at Johnson & Johnson as a senior brand manager. There, she took a voluntary post supporting maternal and newborn health-care programs in Asia and Africa. "I realized over time that I was enjoying that work more than my day job," she says.
Intending to pivot her career into social impact, she returned to school for her MBA. It was during an internship at Jacaranda Health, a maternal and newborn health organization in Nairobi, that the idea to launch her company, Maziwa Breastfeeding, came about. Working with a team of biomedical and mechanical engineers from Northwestern University in the U.S., Jamal developed a prototype breast pump and launched Maziwa (which means "milk" in Swahili) in 2019. A year later Maziwa was chosen from a pool of more than 2,600 applicants from 135 countries for the MIT Solve class of 2020. Solve is a social impact pitch event, and Maziwa earned the award for maternal and newborn health, thereby winning US$30,000 from the Bill & Melinda Gates Foundation.
Today Maziwa employs 10 staff along with a large base of volunteers and advisers. Jamal expects that by year's end the Wema breast pump will be used by 2,000 moms and newborns in Kenya and another 1,500 elsewhere. Her goal is 100,000 mothers and newborns in Kenya annually by 2027, and another 150,000 in sub-Saharan Africa.
Jamal is also looking ahead. Her company is currently working on a battery-operated cooler to store expressed milk throughout the day. It's also looking to expand into accessories such as maternity bras, milk bottles and
carry-on bags. She's also eyeing global expansion. "We're hoping to make a meaningful impact in sub-Saharan Africa. But I believe we have potential to launch in markets like South America and South Asia, too."
In this issue
Features
Connect
Insight
Smith HQ
My Other CV
Dean's Message