Jay Wright, BCom'81, on the wine industry, business schools and his new role at Smith.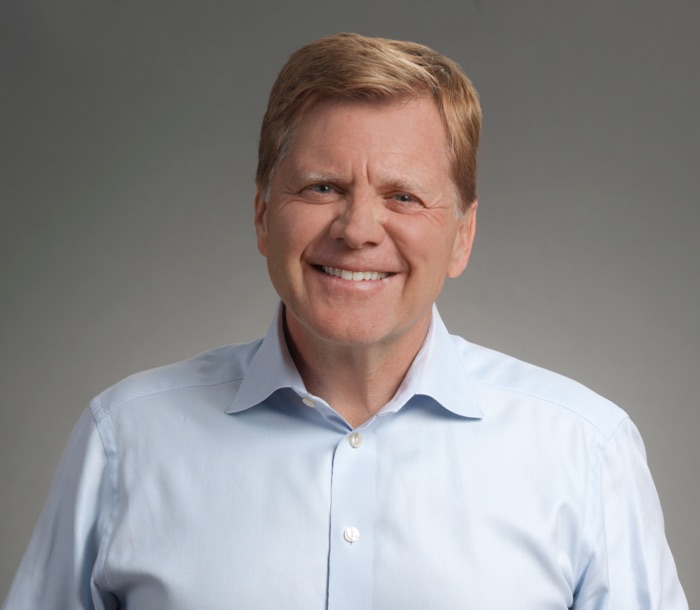 After five years as a member of the Smith School of Business Advisory Board, Jay Wright is stepping into the role of chair.
A 20-year wine industry executive, Wright recently retired as president and CEO of Arterra Wines Canada. He previously held president and COO roles at Constellation Brands and Vincor Canada. Before the wine business, Wright worked in consumer packaged goods, holding senior roles at companies such as Borden Foods, Molson, Nabisco and Procter & Gamble.
Smith's Advisory Board offers advice to the dean on strategy and initiatives and gives the school a vital link to the business community. Wright takes over as chair from Maryann Turcke, MBA'97, BSc(Eng)'88, whose three-year term ended in March.
In this conversation with Smith Magazine, Wright discusses his career in the wine business, his priorities as chair and his best advice for graduates.
Looking back on your career, what are you most proud of?
I've been fortunate to work with the pioneers in the Canadian wine industry—Don Triggs, Donald Ziraldo, Harry McWatters and others—who founded wineries back when nobody thought you could make good wine in Canada. Now, graduates of today's business schools are coming into our industry and new high-quality wineries are popping up everywhere. There's a real pride about supporting local, especially coming out of the pandemic, and Arterra is driving the growth behind a vast portfolio of wine brands.
After Vincor was bought by [American wine giant] Constellation Brands, I spent many years in the U.S. leading Constellation Wine & Spirits. I moved back to Toronto as president and CEO of Constellation Brands Canada, and the plan was to sell the business. We spent a year looking at all the different options, and then the Ontario Teachers' Pension Plan bought the business in 2016. They are great owners with a long-term view. They asked me to stay on as CEO of what is now Arterra.
So, when you ask me what I'm most proud of, it's moving home and taking the next six years to ensure this company, as Canada's wine industry leader, would thrive and grow. And I feel very honoured to have been able to do that with an incredible team of people and to pass the baton at a time when I'm excited about a new chapter in my life, one of investing, advising and mentoring others.
How did your role as chair of the Smith Advisory Board come about?
With Patrick Deane coming in as principal of Queen's [in 2019], setting a new course for the university and appointing Wanda Costen as dean of Smith last year—for me, it was serendipitous.
I've been on Smith's Advisory Board for five years now. I was quite disturbed by the Stolen by Smith [Instagram account]. I felt it seemed the culture of the school was not representative of what we were trying to do: deliver strategic business growth within a fabric of diversity, equity and inclusion.
What I've learned over my career is that you deliver sustainable results if you ensure you have a workplace culture that is accepting and honours all people of all races, beliefs and backgrounds. That generates better ideas and builds more confident and trusting teams focused on growth. That's what creates better companies.
I'm honoured to get to work with Dean Costen. I believe she has a similar mindset. In kind of a happenstance way, she and I both concluded that it would make sense for me—given I have a lot of interest in the school, and she and I have similar views of where the school should go—that I would help support her.
What will your focus be as chair?
I believe Smith should work closely with the business community as it embraces an evolving curriculum that reflects the market and cultural needs that these graduates will be moving into. Diversity and inclusion are essential as we enter a new economy, a new digital age where the latest technology is critical to success. I think the school can play a broader role within our community by being more connected.
A quick example: I've been a partner with Chief Clarence Louie on a First Nations winery, Nk'Mip Cellars, for 20 years. Watching Chief Clarence help to create thriving businesses within the Osoyoos Indian Band has been inspiring. Three years ago, he was inducted into the Canadian Business Hall of Fame.
Yet many First Nations students choose social work, law or medicine—not business. We need to create more awareness about careers in business among Indigenous students, so we now have a recruiter going into high schools in Indigenous and minority schools across Canada. As well, we can incorporate the band's success stories into our curriculum. For example, Meredith Dault [manager of Smith Ideas] has written a case study about the success of Nk'Mip, which is going to be used in a marketing course.
Our family recently created the Wright Family Award, a four-year renewable award at Smith for Indigenous and minority/racialized undergraduate students. Our first recipient is Kelvin Wu, BCom'25. It's been a real pleasure to get to know Kelvin. Having more diverse graduates who better understand the new digital economy can only be a good thing for Smith moving forward.
What impact did Smith have on you as a student?
Well, my classmates from Queen's are coming for dinner tonight. It was 40 years ago that we went through Commerce together. So, I've got lifelong friends.
I grew up in Montreal. It was a tough time in the early '80s to find a job. I didn't want to go into the family business and wanted to get a great education. When I arrived [at Queen's], there were very few Quebecers. I didn't know anyone, but Queen's gave me the confidence to open my eyes to a much broader world. It gave me the confidence to take a different path.
What advice do you have for people starting their careers after business school?
I never followed the money, if you will. You need to follow your passions and your dreams and continue to learn and grow and be curious. Integrity is the most important thing. Your reputation is all you have. Following your interests, and your passions will lead you to a happy, fulfilled place.
In this issue
Features
Connect
Insight
Smith HQ
My Other CV
Dean's Message