Now you can buy your school gear anytime, from anywhere.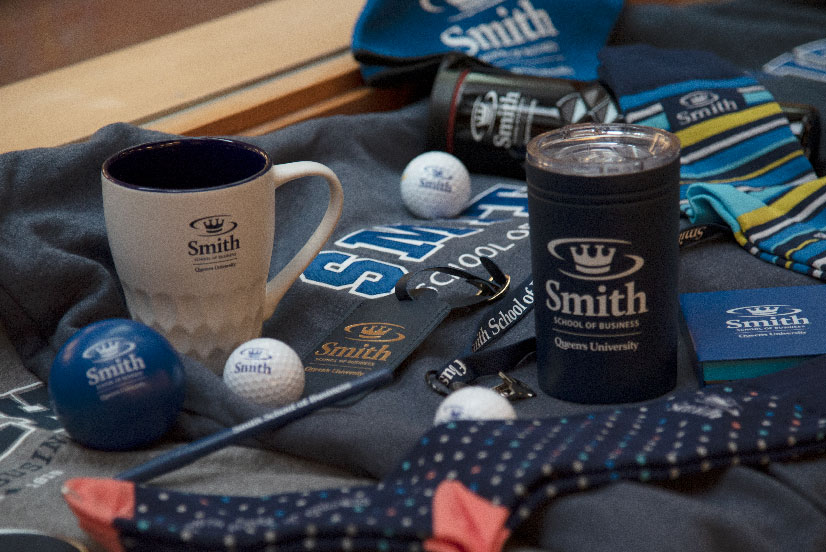 Pretty much everywhere you go, you're bound to come across a Smith grad. These days, fellow alum may be even easier to spot. They're the ones wearing a Smith sweater, stylish Smith socks or drinking from a genuine Smith tumbler—all from the SmithStore.
Opened in November at smithqueens.com/smithstore, the online shop carries some 80 Smith-branded products—everything from shirts, hats, hoodies and other clothes, to accessories like mugs, journals, luggage and golf balls. There are face masks, of course, for these "unprecedented times". And, for the class of 2042 (or thereabouts), a Smith baby romper, plus cute "Cooper Bear" and "Morris Moose", stuffed animals.
It wasn't always so easy to get Smith merchandise. Hats and shirts were available at Homecoming and some school events. But there was no one-stop-shop, says Andrea Strike, associate director of operations in the school's marketing department, who developed the store.
When Strike started getting calls from alumni and parents wanting to buy school merchandise, she decided the time was right for a store. "Parents especially wanted to buy presents for their kids at the school," she says.
The SmithStore makes it easy for the Smith community to show school pride, no matter where they live. Items are shipped worldwide, says Strike, and orders have already come in from Italy, Spain, the United Arab Emirates, Sierra Leone and other countries around the globe.
Among the store's bestsellers so far: quarter-zip and rugby sweaters. Also hot: Smith socks, available in 12 colourful looks and patterns. "We've already heard from people of how they connected with a fellow alumnus because one was wearing Smith socks or carrying a Smith cup," says Strike, "And because of that, they struck up a conversation."