A finance professor adds up the numbers for Washington.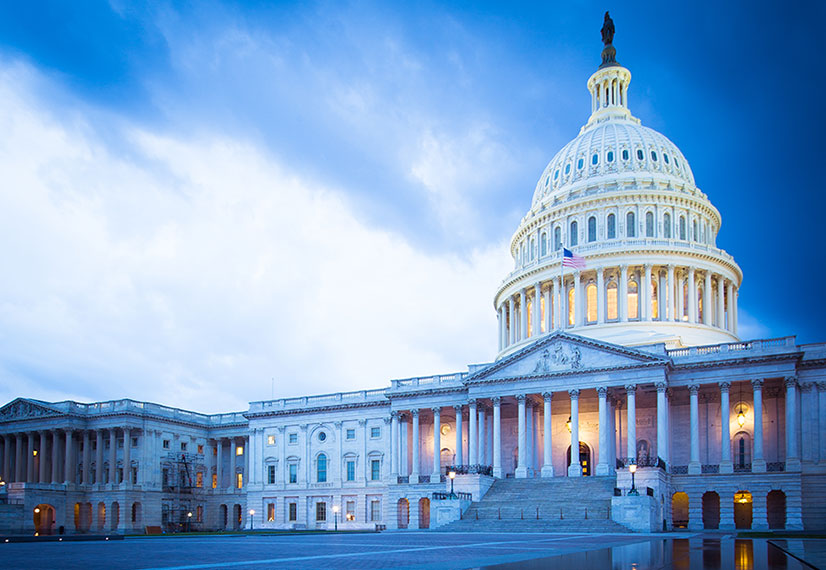 It's not every day that you can claim a hand in passing a law. But on Jan. 12, Professor Wei Wang, PhD'06, could. That's when then-President Donald Trump signed the Bankruptcy Administration Improvement Act. It adds government resources to handle an expected swell in bankruptcies due to the pandemic.
The act resulted from efforts by the "Large Corporations Committee of the Bankruptcy and COVID-19 Working Group". The group comprises 21 law, finance and business professors. Wang, who teaches finance at Smith, is the only Canadian-university member. The rest are from American schools.
The group formed last March to study the pandemic's impact on American companies and to suggest policy changes when needed. The act that Trump signed follows the group's recommendation to increase the number of judges at certain bankruptcy courts and pay for extra court staff and resources.
"Our group looked at how many cases a judge can handle and how many will be needed based on the expected jump in bankruptcies," Wang says. "This is important because we need financial and legal systems to operate smoothly through this crisis."
The group has recommended further actions to the House of Representatives and Senate that haven't yet become law. One that Wang worked on extensively would give bankrupt small and mid-size corporations access to U.S. federal financing through the Paycheck Protection Program. Without it, many would be "prematurely liquidated," he says.
But large corporations don't need the same help. Wang's analysis showed that distress investment funds that specialize in large companies have enough "dry powder" (US$267 billion) to handle the up to $93 billion that's needed to finance large bankrupt companies to the end of this year.
"So there's enough money in the markets for those large companies as they generate significant returns for distressed investors," he says.