The new dean is announced
Wanda Costen is joining Smith School of Business over the summer.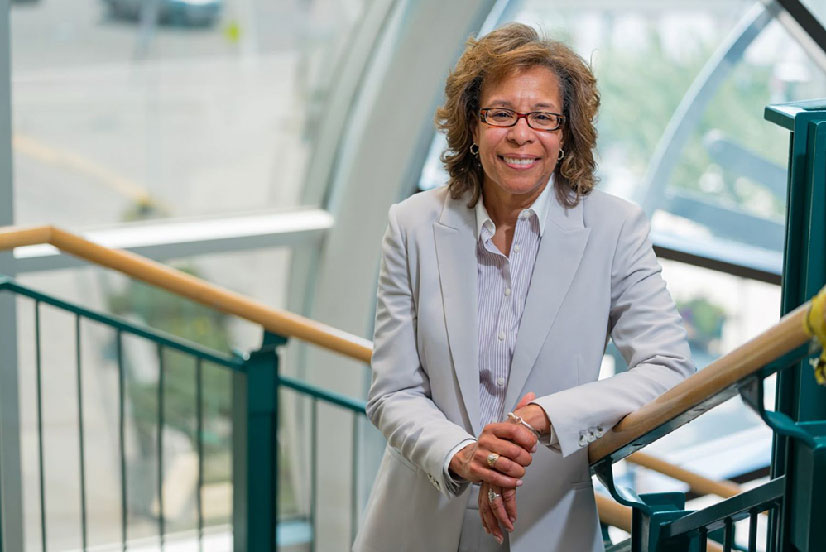 Smith will soon have a new dean. Wanda Costen, an academic leader whose career also spans the private sector and military, will begin her five-year term on July 1.
Queen's University Principal and Vice-Chancellor Patrick Deane made the announcement on March 30. He calls the appointment "an incredibly important one for the university." Costen, he says "possesses a depth and breadth of experience which includes both academic and leadership skills that will be transformative as Smith continues to develop and enhance its reputation for business education."
Costen is now the dean at the school of business at MacEwan University in Edmonton. Before that, she held a senior academic leadership role at North Arizona University and academic roles at the University of Tennessee, University of Nevada and Washington State University.
At Smith, she will take over from Brenda Brouwer, interim dean since November 2019.
Costen earned her doctorate in sociology from Washington State University and an Executive MBA from Pepperdine University. She completed her undergraduate degree at the United States Military Academy at West Point. She was a member of just the seventh West Point class with women. In 2013/14 she was a Fulbright Scholar with the University of the West Indies at Mona, in Kingston, Jamaica.
"Post-secondary education is essential for improving society," Costen says. "I believe business education has a responsibility to develop talent with the capabilities and desire to address social problems, while creating economic sustainability in their communities."
She adds: "Our role is to create learning experiences that challenge students' world views, biases and beliefs to develop open-minded, courageous leaders willing to take risks for the greater good."
Costen's research covers women and leadership, strategic human resources, racial and gender inequality in organizations, managing diversity, and ethnic minority student experiences. She has consulted on equity, diversity, inclusion and Indigenization issues in the public and private sectors with Aon, ATB, TD Bank and with several municipalities.
Her teaching expertise includes strategy, leadership and ethics, human resource management, organizational behaviour, employment law and diversity. At MacEwan's business school, she put in place a faculty search process to reduce bias in hiring while enhancing equity. She also established a feed grant fund to inspire junior faculty through support for scholarly productivity and collaborative student-engaged research.
Before academia, Costen held leadership roles with companies such as Aramark Services, Pepsi-Cola and Greyhound Lines. She served as a platoon leader in the United States Army in Frankfurt, West Germany. Costen grew up in a military family and moved around the world as a child.
Stay tuned for the next issue of Smith Magazine. We'll have a full interview with the new dean.