The Career Advancement Centre's concierge service helps recruiters find the right skills in a pandemic.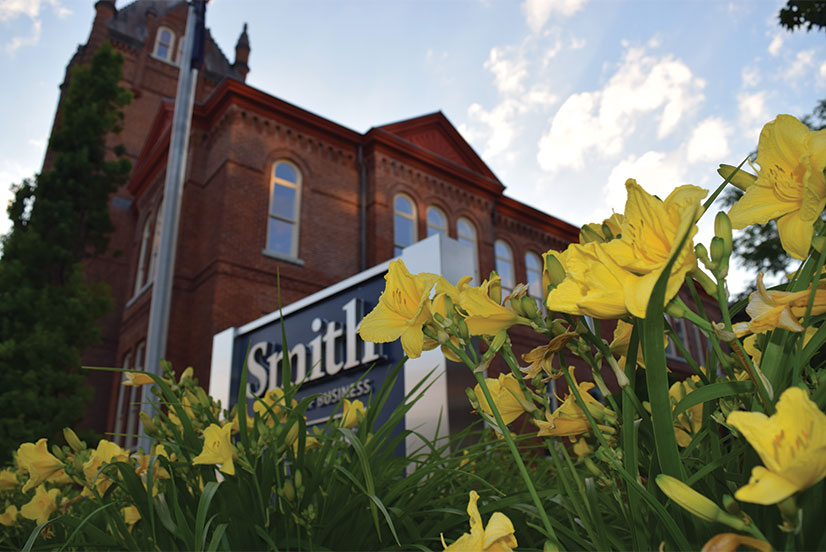 Some years are tougher for job seekers than others. But 2020 might go down as the hardest on record—perhaps worse than 2009's Great Recession. It wasn't just that COVID lockdowns nearly shuttered the economy, causing Canada's unemployment rate to vault to 9.5 per cent last year, from 5.7 per cent in 2019. It was that securing a job suddenly got more complex. In-person job fairs and interviews were out. The ability to mingle on Zoom became a thing.
For students graduating from master's programs like Smith's Master of Management Analytics, Master of Finance or even MBA programs, there was an added challenge. Many have specialized skills—which are still in demand. But as the pandemic raged, how to get in front of companies seeking those skills?
That was a question asked at Smith's Career Advancement Centre. The CAC provides career support services, such as personal branding, networking and interviewing skills development, to students. It also helps corporations with on-campus recruiting.
Rishi Behari, corporate relations manager, special projects, says the CAC needed to find new ways to connect graduates and companies during the pandemic. "How were we going to interact with these companies now that the world had changed?" he says.
The answer: In January, the CAC launched an opt-in program for all master's students in which detailed "resumé books" filled with info about each student's skills are uploaded to Quest, the CAC's career management platform. A form on the CAC's corporate site lets recruiters specify the talent they're seeking, then receive resumé books that are a fit. Students, meanwhile, get tailored "hot jobs" emails.
The approach, says Behari, is something like a dating match site. An added benefit: it can shorten the time to market for students while increasing candidate-search efficiency for employers, regardless of whether they're seeking entry-, mid- or senior-level talent in marketing, finance, analytics or other disciplines.
The CAC has been working hard to support business recruitment in the pandemic. In December, it received the Best Innovation by a Career Centre award from corporate partner CIBC in recognition of the CAC's use of event technology for networking and information sessions.
The goal of this new program, Behari says, is to offer a concierge service to both corporations and students. "We're meeting employers where they are, and now they can browse candidates in real time." To learn more contact the Career Advancement Centre.