The pandemic has changed the world forever. One lasting impact, even after COVID subsides, will be on the business of work. Here, Smith faculty and alumni leaders discuss how we can make the world of work better in the post-pandemic era.
On March 11, we passed the one-year anniversary of the World Health Organization declaring COVID-19 a global pandemic. One year of isolation, rolling lockdowns, and, for many, working from home. One year in which the resilience of businesses, communities, individuals and families was tested.
Stepping into the pandemic's Year Two, however, there's light on the horizon. Every day more people get vaccinated. Though COVID variants remain a problem, we can finally see a day, sometime in the fall perhaps, or slightly beyond, when normal life starts to return.
But will it ever be the same? It's hard to imagine that it will. Seismic events like a once-in-a-hundred years pandemic tend to leave their mark. It seems fitting that as we head into the post-pandemic future, we look back and reflect. What have we learned? And how can we do better?
When it comes to business and the workplace, there is no question the events of 2020 have had a dramatic effect. It wasn't just the pandemic. The murder of George Floyd, and Black Lives Matter, have permanently altered the conversation around race, diversity and inclusion.
So where do we go from here? One thing is for sure: The benefits and challenges of the massive shift to remote work has businesses now considering what a return to normal might look like. And on a larger scale, firms are grappling with their role to drive social change in areas of sustainability and equity, diversity and inclusion.
With these thoughts in mind, Smith Magazine asked faculty and alumni leaders for their thoughts on the future of work in four key areas: leadership teamwork, technology and office, and diversity and inclusion. We hope you find inspiration in their ideas, on the following pages. The fact is, we can build back better. Let's start right now.
Leadership
Redefine how value is created and assessed
by Jean-Baptiste Litrico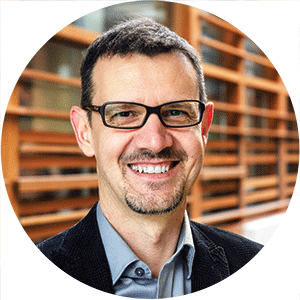 Pandemics of the past have often caused profound changes in our societies. The Black Death dealt a blow to the feudal system in Britain. In more recent times, the Spanish Flu forced overhauls of the health-care systems in several countries.
The COVID crisis has laid bare long-standing social and environmental issues that can no longer be ignored, and that will require new approaches in the post-pandemic world. Glaring inequalities in socio-economic opportunities and profound inequity in exposure to the health, social and economic impacts of the virus have been revealed.
A global movement against systemic racism has gained strength, propelled by the untamed willingness to connect and to stand together for a just cause, in spite—or because?—of the social isolation imposed by shutdowns. Habitual smog caused by environmental degradation and pollution has momentarily dissipated over many large cities, offering a glimpse of what a cleaner future might look like.
Demand for social change seems at an all-time high. The idea that businesses have a responsibility to build a more equitable and sustainable society is no longer seen as extreme; it has become self-evident.
Business leaders should pay attention and anticipate the new demands being placed on them. They should start thinking about the impact of their business activities in much broader terms, but also in much more elaborate ways. They should begin to rethink and redefine how they create value—what value, and for whom.
Jean-Baptiste Litrico is Distinguished Faculty Fellow of Strategy and director of the Centre for Social Impact at Smith.
---
Leaders must adapt to the evolving needs of employees
by Tina Dacin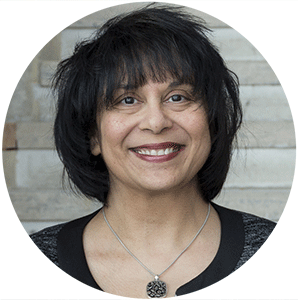 COVID-19 changed everything. From working at home for most of the population to shifting demands and pressure on the home front, the last year has significantly altered our daily lives.
The pandemic has been disheartening as well as disorienting. Uncertainty about the future and the everyday stresses of navigating the "new normal" have proven challenging for even the most resilient among us.
Leaders have had to adapt their management style to meet the new needs of their businesses and employees. As leaders continue to adjust to the evolving effects of the pandemic, they should consider these questions:
How can we know what we cannot see? How can I see without being "there"? Setting up good systems of communication are key to building shared understandings of the present and the future.
How can we give space to our own voice and emotions as well as to those on our team? How do we support and engage our workforce? How can we manage the need for control and allow ourselves to be vulnerable at the same time? This takes compassion.
What are the ways we can create high-quality connections? High-quality connections give you energy and hope.
How can I, as a leader, demonstrate care and foster inclusion? Demonstrating care includes checking in, showing interest, following up and expressing gratitude.
This set of questions represents four important aspects of good leadership: the qualities of compassion, communication, connection and care. Each of these qualities was essential for leading during the pandemic. They will be equally important post-pandemic.
Tina Dacin is the Stephen J.R. Smith Chair of Strategy & Organizational Behaviour.
---
Shift attention to outcomes
by Meghan Roach, BCom'05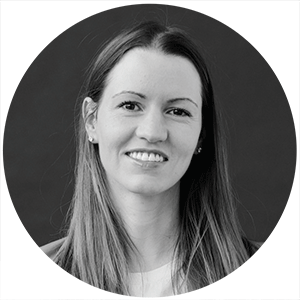 The past year has caused companies to rethink the ways we work and how best to create an environment that fosters innovation, camaraderie and progress by different means. It has driven me, as a leader, to broaden my understanding of the factors impacting employees. This is especially true of those things outside of the physical office that have meaningful implications on one's work.
To better prepare for the future, business leaders need to redefine expectations. They must shift their attention to desired outcomes rather than exactly where or how employees accomplish them. In my role, I work collaboratively with my senior leadership team to establish objectives and key results at the company- wide level. Then, I enable leaders to independently determine how best to achieve these results.
In the right environment, remote work, flexible hours and job sharing are all possible; however, it requires business leaders to empower employees, to create defined objectives, and to hold individuals accountable for clearly defined outcomes.
Undoubtedly, these changes will take time. It remains up to us, as business leaders, to take the first step.
Meghan Roach is the president and CEO of Roots.
---
Explore new avenues for employee bonding
by Michele Romanow, MBA'08
During the pandemic, companies were forced to become fully remote. Then, they realized that their employees were equally, if not more, productive.
Take my company, Clearbanc, for example. We had an in-the-office-all-the-time kind of culture. We didn't believe in a remote environment. As a fast-growing startup, it was important to have everyone together in the same place, problem-solving, brainstorming. The pandemic proved us wrong. Turns out, we can be a successful remote team.
But now the new challenge is, how do companies help their teams build the bonds that were previously created from casual conversations and interactions in the office? At Clearbanc, we practise "Radical Candor"—bestselling author Kim Scott's management philosophy on caring personally while challenging directly. The truth is, it's hard to give difficult feedback if you haven't made a personal connection.
Organizations working remotely will need to find a new way to simulate the more social conversations that naturally occurred in the office. I predict that global offices will spend more time doing internal retreats and conferences a couple of times a year so employees can build those bonds.
Just as we used to travel to conferences to network with people outside the company, now we will travel to meet the colleagues we speak to every day—but have never met in person.
Michele Romanow is co-founder and president of Clearbanc.
Teamwork
Strive for a balance of autonomy and belongingness
by Matthias Spitzmuller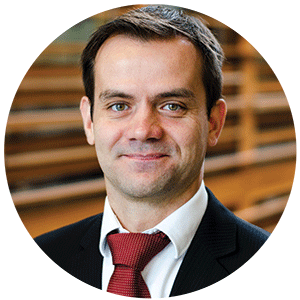 Working remotely has affected us all in many different ways. But what should organizations be doing next to promote effective teamwork?
As we come out of the pandemic, I believe teams should work towards a state in which both the experience of autonomy and belongingness can be realized. We need to maintain the freedom that employees currently have to decide where they want to work and when they want to work. But we must also address loneliness, fatigue or even depression—all of which were frequently reported during the pandemic.
Research on teams finds that autonomy can paradoxically co-exist with belongingness and cohesiveness. There are five structural dimensions on which teamwork can be designed:
Teams can have a strong leader or share leadership responsibilities.
Teams can have clearly defined task interdependencies and interfaces between team members. Or team members can perform their work largely in isolation.
Teams can have the same goals and rewards for all members. Or they can offer individualized goals and rewards.
Teams can communicate virtually or do so face-to-face.
Teams can have a shared history and destiny. Or they can operate for a limited time, after which they disband.
Organizations need to find a balance across all five of these structural dimensions. As long as we are operating in a virtual setting, it is important to define clear interdependencies, have leaders who step up, emphasize shared goals and rewards, and have a shared future of the team to complement the larger degree of autonomy that we experience through virtual teamwork.
Looking ahead, few organizations will maintain an all-virtual presence. Many will move towards a hybrid model. For those teams that return to the office, it will be important to protect the strengths of virtual work: uninterrupted time for strategically important projects and respect for personal socializing preferences.
What else? We must eliminate "presenteeism"—showing up to work when sick. If we learn to watch our bodies and to protect ourselves and our team members from the consequences of illness, then this pandemic will have made teams not only more resilient, but also wiser and healthier.
Matthias Spitzmuller is Distinguished Professor of Organizational Behaviour.
---
Lead with intention
by Jana Raver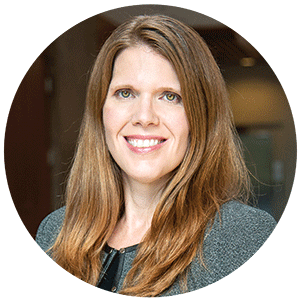 If a pandemic had to happen, we're fortunate it occurred in 2020 and not a decade before. The operational continuity we've seen—with businesses, schools, communities and social connections operating virtually—was only possible because of the recent emergence of powerful virtual collaboration platforms.
With these tools, many organizations barely missed a beat. Many say they aren't going back. Virtual and hybrid workplaces—with some workers in offices, others at home—are here to stay. But the transition has not gone smoothly everywhere. The mere existence of collaboration tools does not guarantee success. So, what is the key to build and sustain virtual and/ or hybrid teams? The answer: intentionality. Leading a team of remote workers requires forethought about communication and collaboration. Successful virtual leaders are intentional in planning communications and workflow. All team members have access to the information they need.
As we move forward, workplace communication must be abundant—and visually documented, ideally in shared workspaces (not email). Leaders need to set up a virtual collaboration architecture coupled with communication norms around using team message channels, case management notes, wikis, or other freely-accessible communication modes.
Maintaining social bonds and shared purpose also requires intentionality. Unless leaders intentionally plan team social events and regularly highlight the team's goals and purpose, remote workers will begin to feel disengaged. With hybrid teams, it is important to include everyone in virtual bonding events to avoid workplaces fracturing into in-groups and out-groups.
Leaders who intentionally plan their virtual communication architectures, along with virtual events that foster cohesion and purpose, will ultimately be more successful in post-pandemic workplaces.
Jana Raver is the E. Marie Shantz Professor of Organizational Behaviour.
---
Make a strategic human resources shift
by Amanda Hudson, EMBA'12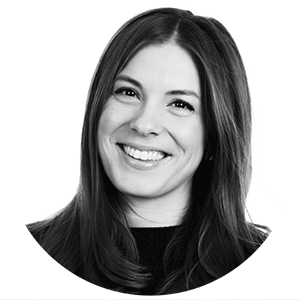 We're entering a new age of work. Organizations that can shift their focus from hierarchical employee relationships to networks of teams will be able to keep up with the demands of change and outperform their competition.
Moving from manager-employee relationships to team networks will require a change in strategic human resources. For example, rather than hiring people with specific qualifications into defined jobs indefinitely, organizations will need to understand better the skills, abilities and strengths of each employee. Based on these profiles, employees will be deployed to one or more teams to solve current problems. They might find themselves on a core team for years and on several other teams for shorter periods, depending on the organization's needs.
Training for employees to become better team performers will be necessary. Research by Google into what makes an effective team discovered that who was on a team mattered much less than how a team operated. One of the major elements of successful teams was "equal conversational turn-taking." In other words, in meetings, every member contributed equally to the discussion. By comparison, we know that just a few people dominate the conversation in most meetings today.
As we re-imagine the future of work, the importance of "the team" will only grow. Leaders must start envisioning how that will happen within their organizations. And then make the right investments to bring it to life.
Amanda Hudson is the founder of A Modern Way to Work.
---
Hardwire your culture for the "new normal"
by Jennifer Wenzel, EMBA'12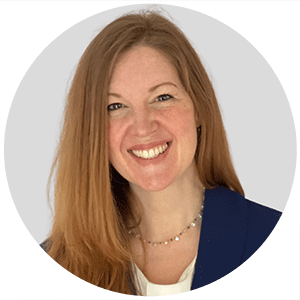 What can we expect to outlast the pandemic in the workplace? A few things come to mind: The remote and in-office workforce; flexible schedules; and personalized work experiences. Yes, all that and delivering work faster than ever are here to stay. As we move ahead, the lessons from the last year must be hardwired into company culture. How? Through the design of work, organizational policies and the reinforcement of new management capabilities.
At the Canadian Red Cross, we are doing that. We're strengthening our employee and volunteer communications through the use of pulse surveys, webinars and task forces. We are learning that we can unleash capacity by making work easier—evaluating workflows, providing technology and ensuring role and decision-making clarity.
But there's more. One workplace capability that I see gaining prominence is organizational network analysis. It can help businesses understand how employees interact with one another and how work gets done. By identifying important connections and barriers in information flow, organizations can be deliberate in building social ties amongst their workforce and increase operational effectiveness.
Additionally, the onboarding experience will need to be redesigned to build team cohesion and create an understanding of cultural norms in a remote workplace. Equity in how opportunities are given and performance is evaluated will also be critical, though challenging for managers. After all, managers may find themselves overseeing both remote and in-person teams. To respond effectively they will need to be intentional in how, when and with whom they communicate and how they evaluate performance based on outcomes. Becoming attuned to unconscious bias will help them navigate the challenge.
Jennifer Wenzel is senior director, people services strategy and organizational effectiveness at the Canadian Red Cross Society.
Tech & Office
Keep the focus on the "real work"
by Kathryn Brohman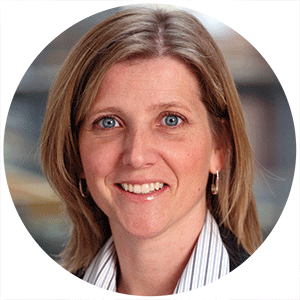 Last May, I co-authored an article entitled "The next stage of the crisis is upon us" on Smith Business Insight (read it at: smithqueens.com/insight) that made reference to a historical six-stage crisis model. I wrote that organizations were moving out of the so-called "honeymoon phase" of the COVID-19 crisis toward a more challenging stage: "disillusionment". In this stage, companies would come to realize a return to normal was no longer an option. Leaders would be tested on their ability to embrace an entirely new level of uncertainty.
In many ways, the disillusionment stage played out as anticipated. For example, companies reeled in their goals to get clarity: a set of 90- to 120-day work priorities.
However, a byproduct emerged that we did not predict. Greater clarity on the work, amplified by the rapid adoption of virtual collaboration tools, unleashed a natural source of capacity among workers to get things done. Approvals were accelerated and cross-functional work flowed easier because people got clarity on what work was really important. They felt a sense of responsibility to connect their day-to-day work to actual results. Simply stated, we learned that when smart, capable people are given a clear set of priorities, the right technology tools and a sense of urgency, they will naturally seek out the best way to drive desired results.
Virtual collaboration tools have become ingrained in the modern work fabric. However, in the final "reconstruction" stage of the crisis, clarity on the work will reduce as tensions between short-term priorities and longer-term strategic goals begin to re-emerge. Leaders should analyze and identify the practices that made them an effective execution leader during the previous stages of this crisis and actively future-proof their approach.
Kathryn Brohman is Distinguished Faculty Fellow of Digital Technology.
---
Leverage tech to create a personalized employee experience
by Dagmar Christianson, MBA'20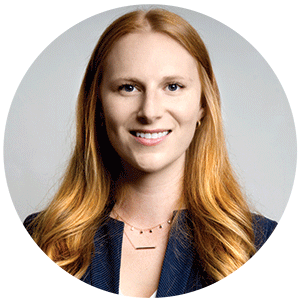 The last year reminded us of how important individual employees are to organizational success. Now it's time to combine advancements in technology with a critical mass of people and work data to put the "human" back into human resources. Historically, companies relied on a manager's memory and written records to track employee preferences, performance and development needs. Making sense of all this information isn't something humans do well. It's a task better suited for machines.
Artificial intelligence algorithms, when trained ethically and effectively, will let organizations understand their people in a holistic way that was not previously possible at scale. The result: a "smart" workplace in which learning, upskilling and reskilling can be tailored to each person.
Meaningful opportunities look different to everyone. It won't be enough to assume that leaders understand an individual employee's journey by mapping high-level personas. Instead, with AI, each worker can have a personalized profile that considers their wants, needs, motivations and priorities.
Intelligent organizations are already collecting people data. The result is an ever-growing repository of institutional knowledge. This can be leveraged to power enabling tools that support the individual employee experience across the entire talent lifecycle.
Such tools will allow employees to reclaim their agency to choose the projects they want to work on, or to provide data-supported nudges to prompt more strategic career-path decisions. Organizations that recognize the cruciality of listening to employees, and flex to meet their needs, will come out the other side with a more personal, human experience in the workplace.
Dagmar Christianson is an independent workforce transformation consultant.
---
Adopt a flexible hybrid work policy
by Anton Ovchinnikov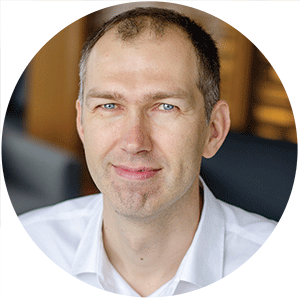 Working from home is here to stay. Not the 100 per cent work from home that we see now, but a hybrid of a few days in the office and the remainder at home. Several factors will contribute to this:
COVID destigmatized working from home: Data shows that people are generally more productive at home. That was the case before COVID, too. But pre-COVID, there was a major self-selection of people who worked from home. Research suggests that those who did might not have been the most productive employees to begin with. Now, working from home is not about slacking off.
Switching to working from home was risky and costly, and since the benefits were unclear, many businesses were unwilling to experiment. COVID forced the experiment, and it was generally a success.
Research studies show that people like working from home part of the week. On average, participants in one largescale study indicated that they would be willing to forego eight per cent of their pay to have a flexible arrangement between office and house. They indicated the time saved on commute and the flexibility with home and family-related matters as the main drivers of value.
Working from home, however, has several implications that businesses must watch for. First, businesses need to rethink office space. Social distancing is also here to stay, so while fewer people will work from the office, more space will be needed per person. Additionally, the composition of office spaces might change—away from skyscrapers with packed elevators to mid-rise office parks.
A troubling sign of working from home is that it might interfere with promotions: a pre-COVID field experiment at a large Chinese travel agency showed that employees who worked from home were significantly less likely to be promoted, despite actually being more productive. This was both because their work was less visible than that of their colleagues who worked in the office, and because they had fewer opportunities to develop leadership skills as a result of interacting less with others. Thus, it will be critical for companies to have a flexible policy intermixing working in the office with working from home.
COVID forced millions to learn how to work at home. Post-COVID, we will need to relearn how to better work in the office.
Anton Ovchinnikov is Distinguished Professor of Management Analytics.
---
Explore how tech can make remote work more human
by Eva Wong, BCom'00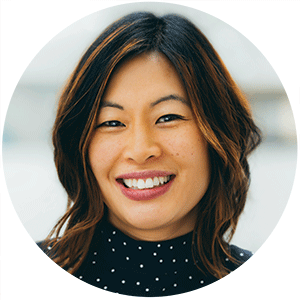 Prior to the pandemic, the company I co-founded, Borrowell, had a definite in-person culture. People worked from home occasionally. But most meetings, collaboration and socials were in person.
As a tech company, the move to remote work last year was technically easy. Everyone had a laptop. More challenging, however, was replicating all those unplanned interactions that being in the office afforded. For example: learning through osmosis from colleagues' conversations; quickly pulling people into a huddle to solve a problem; or getting to know someone over lunch or a walk to the coffee shop.
As we move forward, it's my belief there will be new and better technology solutions that enable these unplanned interactions, as well as creative collaboration, to happen virtually. At the onset of the pandemic, many organizations had to quickly adopt new communications platforms to maintain organizational efficiency. Moving forward, I encourage leaders to explore ways to use technology to foster a sense of connectedness.
In many ways, working virtually has been great for us at Borrowell. During the pandemic, we acquired a company on the West Coast, so being remote levelled the playing field between us. There isn't a divide based on whether someone is working in the same office or across screens. But there is still something missing. And while technology might not be able to completely replace in-person interactions, I know we'd all benefit from remote work feeling more personal, more connected and more human.
Eva Wong is co-founder and chief operating officer at Borrowell.
Inclusion
Take accountability and meaningful action
by Kate Rowbotham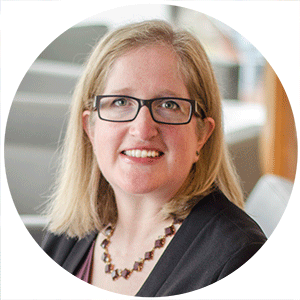 For many organizations, 2020 was an awakening on equity, diversity and inclusion. EDI issues mattered before, but they were perhaps easier to ignore. For example, organizations that previously resisted accessibility steps (such as working remotely) that would have benefited employees with disabilities suddenly had their whole workforce at home.
Of course, the move to remote work brought extra burdens for those caring for younger children and older relatives. News story after news story in 2020 featured moms who were thinking about quitting their jobs. In November 2020, an RBC report highlighted that moms with kids under the age of six made up most of the coronavirus workforce exodus.
Beyond the pandemic, the Black Lives Matter movement brought the issue of ongoing racial discrimination to the forefront. Organizations that had never acknowledged their own racism and discrimination were suddenly posting black squares on social media to show solidarity. For many organizations this act was nothing more than performative.
What I really hope happens post-pandemic in equity, diversity and inclusion is accountability. This means:
Acknowledging and apologizing for the harms that happen in organizations (and organizational leadership's complicity in those harms).
Collecting data related to EDI and the experiences of Black and Indigenous employees and employees of colour. We need to seek out and listen to their stories.
Critically examining and changing organizational policies that exclude certain people from full participation in the life and work of organizations.
Embedding the values of equity and anti-racism in all organizational practices.
Being accountable also means taking all the above actions with humility and courage, and recognizing that the impact of your actions matters more than the intent.
Kate Rowbotham is Distinguished Faculty Fellow of Organizational Behaviour.
---
Create a future-forward talent management strategy
by Randeep Purewal, AMBA'17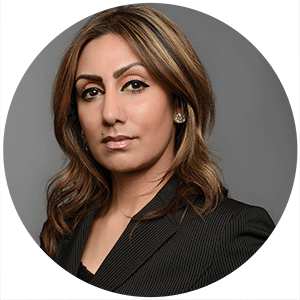 A year after the world went virtual, it's no surprise that most employees prefer working remotely (or at least having the option to do so). There are obvious benefits. But remote work presents challenges for talent management and equity.
Equity is created by establishing a diverse, equal and inclusive workplace. While each organization has different starting points, companies that want to be future-forward- ready should consider these questions when re-imagining what their workplace will look like:
How diverse is your organization? Diversity goes beyond standard characteristics such as ethnicity and gender. Companies should focus on how to make their employee base more diverse in ideology, education, geography and socio-economic backgrounds, for instance. Research has proven that truly diverse teams outperform non-diverse teams. Hence, the first step is to avoid groupthink culture.
Does everyone have equal access to opportunities? Unfortunately (and regardless of physical versus remote environments), talent management tends to invoke biases and subjectivity. Therefore, it is critical to implement an unbiased and data-driven process for promotions and hires. Remote work has influenced organizations to favour internal hires over external hires. It is therefore more important than ever to remove obstacles and systemic barriers for existing employees.
Do employees feel they truly belong? And can they bring their best and whole selves "to work"? It's leadership 101 to customize your management style to each employee and understand their behaviours, preferences and drivers. Consequently, employers should offer employees flexibility and create a level playing field despite one's personal commitments. Further, creating a safe zone with policies on inclusion and mental health, as well as procedures for handling incidents in these areas, will allow employees to feel more comfortable being their authentic selves.
Randeep Purewal is founder and CEO of Divercial Group.
---
Allow time for talk
by Raga Gopalakrishnan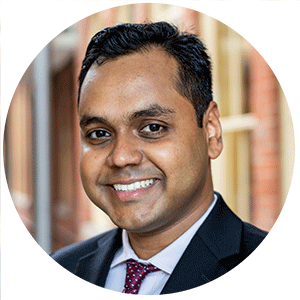 The hallmarks of a truly inclusive workplace, where everyone feels welcome and comfortable being their whole selves, are respect, humility, self-education, self-awareness and empathy. How do we get there? What stands in our way?
An ever-increasing workload and performance- driven environment pushes us towards a mindset that the workplace should be a place limited to work. That there should be little to no time devoted to non-work interactions.
Yet, pandemic or not, no matter how hard we try, when we are at work we cannot simply flip a mental switch and leave everything that is not work-related "at the door". We need to be able to allow ourselves some guilt-free time during work to talk and to have conversations about things other than work, both within and outside our own "work bubbles".
More often than not, the interactions we have with our colleagues—in-person or virtual, online or offline, work-related or not—affect us, consciously or subconsciously. We assume. We judge. We feel. We react. We are human. We need to talk to each other. And when we talk, we must also listen. When we listen, we must process. When we process, we must reflect. When we reflect, we must question.
When we break down how we communicate in this way, we slow it down. This allows us to consider a broader range of contexts and alternatives than we otherwise might have. Thus we can respond thoughtfully rather than instinctively (respect), recognize our ignorance where appropriate (humility), educate ourselves in these areas (self-education), reflect on what we have learned each time we go through this exercise (self-awareness), and develop a deeper understanding of the issues of inequity faced by those who are different than us from their perspective (empathy).
Raga Gopalakrishnan is assistant professor of operations management.
---
Address systemic racism: support Black-owned businesses
by Colin Lynch, BCom'07, Artsci'07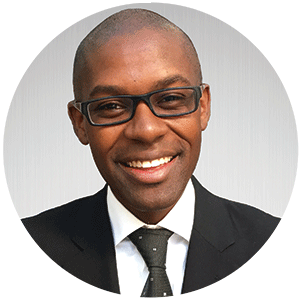 As we move to new ways of working, we must recognize the challenges of inequity for Black Canadians. Marginalization of Black employment seekers, business owners and entrepreneurs in this country is well documented. Prior to the pandemic, only one-third of Black Canadians were in the top half of the income ladder, while over half of non-racialized Canadians were.
During the pandemic, despite job-searching at much higher rates than non-racialized Canadians, the Black unemployment rate was over 50 per cent higher than the national average. Meanwhile, Black businesses are hurting. They're shutting down at a pace much higher than recorded by national averages. Meanwhile, Black-owned startups are funded at a much lower rate than non-Black new ventures.
This is a whole-of-Canada problem. We must support Black-owned business. To address this, over 250 Black Canadians have come together to launch the Black Opportunity Fund. The BOF is raising a $1.5-billion fund that will generate $90 million to $125 million in investment and philanthropic capital each year. That capital would permanently support 450-plus community- based organizations and fill funding gaps for nearly 8,000 Black businesses.
The BOF has already attracted contributions from more than 20 corporations. A new national ecosystem of partners, working together for transformative change, will make significant progress toward dismantling the barriers of anti-Black racism.
As Canada looks to build an inclusive post-pandemic economy, we must empower Black Canadians to lead systemic change for ourselves and our country.
Colin Lynch is co-founder of the Black Opportunity Fund and a Trustee Emeritus of Queen's University.