New institute to create critical conditions for Canadian leadership on sustainable finance.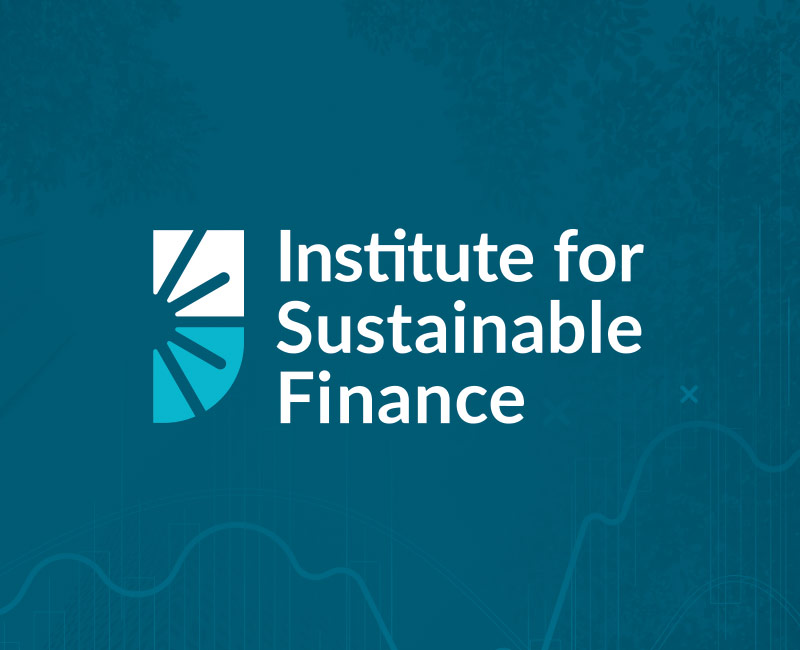 The year 2019 dealt a wake-up call on climate change to Canada: The Bank of Canada identified it as a key vulnerability in our financial system and the Canadian Expert Panel on Sustainable Finance reported that Canada was lagging behind other global financial systems on taking decisive action.
Seizing on this critical opportunity, a new organization has been set up to help Canada transition to a sustainable economy. The Institute for Sustainable Finance (ISF) was launched this past November and is the first collaborative hub in the country that brings together academia, the private sector and government in order to increase the country's sustainable finance capacity.
"For the financial sector, this is a pivotal moment to realign structures to ensure global capital flows toward solutions that will protect Canada's economy and our prosperity for the long run," said Sean Cleary, BMO Professor of Finance at Smith, and the institute's executive director.
Major global investors and financial institutions have accepted the reality of climate change and its impact on investments and national economies, and the time for urgent action is upon us.
"Canada needs to keep up and … take a leadership role if we are to stay globally competitive. The longer we delay, the more risk we take on and the more opportunity we forego or cede to others in a low-carbon transition," adds Andy Chisholm, a member of the institute's advisory board and a member of the federal government's Canadian Expert Panel on Sustainable Finance.
The ISF will focus on research, collaboration and education in support of its mission to align Canada's mainstream financial markets to address one of the greatest economic transitions in history.
To harness expertise in sustainability and finance from across Canada, the ISF established the Canadian Sustainable Finance Network (CSFN), an independent formal research and educational network. "With 52 members from 18 universities enrolled to date, the research network will work collaboratively to create the most credible and robust body of sustainable finance knowledge in the country," said Ryan Riordan, Distinguished Professor of Finance at Smith, and the ISF's director of research.
New programs
To boost Canada's capacity in sustainable finance, the ISF is developing educational offerings, including degree program curriculum and programs for business professionals. The first professional program, in partnership with Queen's Executive Education, Sustainable Investing will run in April in Toronto with more to follow. You can find out more about the program at smithqueens.com/execed.
The Institute for Sustainable Finance is supported by the Ivey Foundation, the McConnell Foundation, the McCall MacBain Foundation and the Thomson Chisholm Family Foundation. For more information visit isfcanada.org