Brenda Brouwer named dean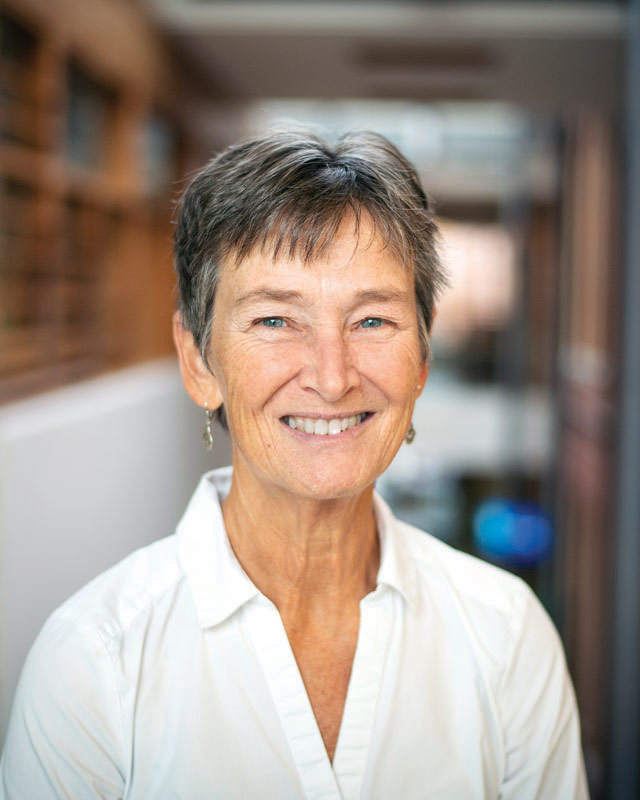 Smith has a new dean. Brenda Brouwer was appointed to lead the school on an interim basis in November. She succeeds David Saunders who was the dean for 16 years.
Before coming to Smith, Brouwer completed a secondment with the Vector Institute for Artificial Intelligence (AI), where she was part of the executive team as head, academic partnerships. She developed and led the talent development initiative focusing on cultivating relationships between the academy and industry to support a talent pipeline of well-trained master's graduates with the skills, competencies and knowledge that organizations at the forefront of AI in Canada seek.
Councils and committees
Prior to the Vector Institute, Brouwer was vice-provost and dean of the School of Graduate Studies and Postdoctoral Affairs at Queen's for eight years, where she provided academic and administrative leadership, which saw the expansion of professional and applied advanced degrees, the development of resources that support academic excellence and student well-being, and the introduction of innovative and professional programming to meet the evolving needs of students entering an increasingly diverse labour market. 
She has also served on numerous Senate committees, Council of Ontario Universities' committees and working groups including the Council on Quality Assurance and the Highly Skilled Workforce Steering Committee. She has been a member of the U.S. Council of Graduate Studies Advisor Group for completion in STEM master's programs
Brouwer will serve as the dean until the search process to name a new dean is completed. David Saunders became dean of Smith in 2003 and led the school through a period of tremendous growth, adding programs and increasing enrolment. During his tenure the school established more than 100 strategic international partnerships and strengthened its reputation as one of the world's pre-eminent business schools. Saunders will remain at Smith. After a sabbatical, he will return to the school as a faculty member.
You can read Brenda Brouwer's first column as dean here.