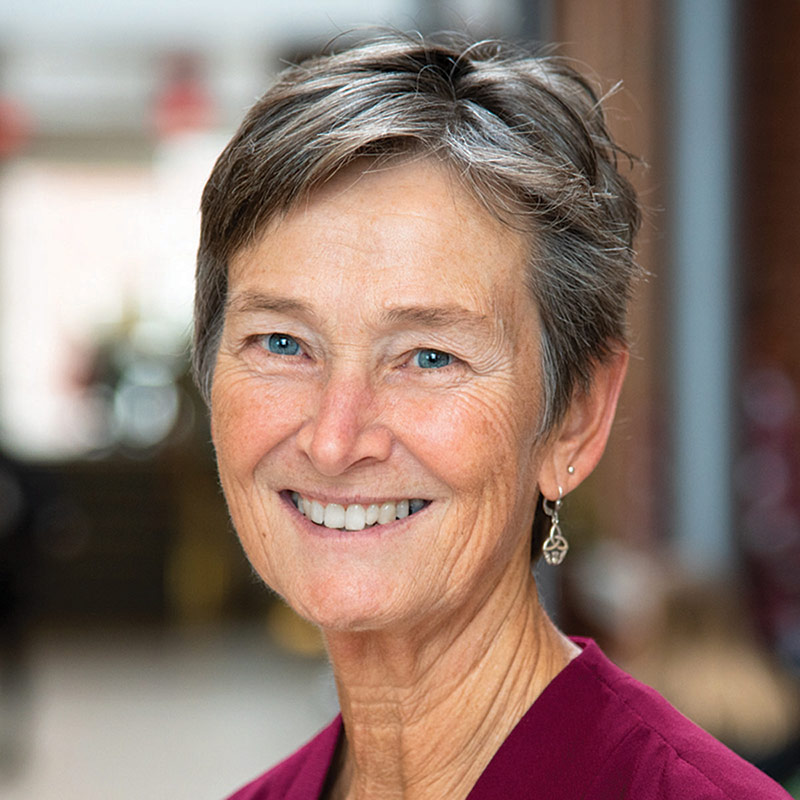 It is my pleasure to share my first Smith Magazine message since being appointed dean (interim) of Smith in November. From my time in senior administration at Queen's, and most recently at the Vector Institute for Artificial Intelligence, I know Smith's reputation for excellence and innovation, and – nearly three months in – I have a much greater appreciation of the passion, commitment and drive upon which Smith's reputation is built.
Shortly after I started, I witnessed first-hand the creativity, innovative ideas and enthusiasm of our alumni and students at the UPstart Venture Challenge in Toronto. UPstart is an annual pitch competition to accelerate the success of early-stage ventures from the Queen's community. It's truly an exceptional event that showcases talent and provides the opportunity for our entrepreneurs to network with investors, alumni mentors and other innovators.
Entrepreneurs and innovators have a critical role in advancing Canadian business and helping the country compete globally; at Smith we strive to foster an environment that supports their success. The Centre for Business Venturing (CBV) sits at the heart of Smith's entrepreneurship and innovation ecosystem, an active and transformative amalgam of resources, events, partnerships and collaborations that bring ideas to life. The CBV provides academic training and important connections to experts, mentors and investors to support students in starting their own companies or engaging in startups. A partnership with Smith's Centre for Social Impact also fosters the growth of social entrepreneurship.
We are at a crucial moment to accelerate what we do and amplify our impact in launching solutions to today's challenges. By expanding our network of experts, partners and investors and leveraging the diversity of talent among Smith students, we can create products and applications, and mobilize technologies that yield societal and economic benefits.
Together with the Smith alumni network, we know we can do more to support entrepreneurial success. I encourage you to sign up to be a mentor through SmithConnect.com, help judge a pitch competition, speak at a student conference or class, or come out to a Queen's Venture Network event near you – in Toronto, Calgary or Vancouver (smithqueens.com/qvn). Tell us how you would like to support entrepreneurship and innovation at Smith by emailing smithalumni@queensu.ca. And be sure to check out The Startup Cycle Podcast on Smith Business Insight, Smith's platform for practical research, expert insights and thought leadership (smithqueens.com/insight). I look forward to meeting many of you in the year ahead.
Brenda Brouwer
Dean (interim), Smith School of Business
* Prospective students are advised that offers of admission to a new program may be made only after the university's own quality assurance processes have been completed and the Ontario Universities Council on Quality Assurance has approved the program.