New AMBA director keeps the focus on students
Glenn Hollis takes over from longtime program head Michael Darling.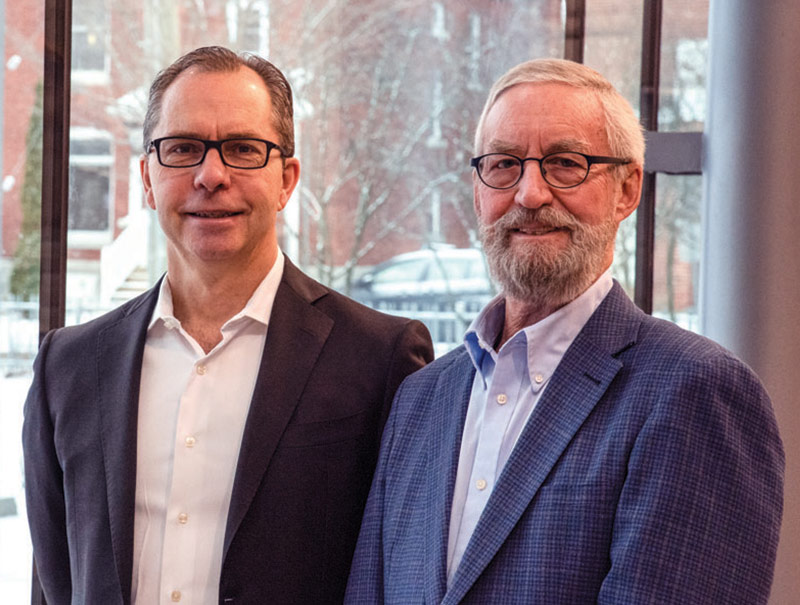 This past January marked the start of the winter semester, and a changing of the guard for the Accelerated MBA (AMBA) program.
In the fall, Glenn Hollis joined Smith in preparation to take over as AMBA program director and join as a faculty member.
"When I teach, I share what I've done over many years in the private sector, which features brands the students will be familiar with," says Hollis, whose resumé includes senior marketing positions at Tim Hortons, WestJet and Manulife. "My aim is to open their minds up to the application of theory and seek to add value to their learning."
In addition to teaching, Hollis is responsible for the program's curriculum, recruitment and operations.
Helping people succeed
With increasing competition for tuition dollars and belt tightening in the private sector, Hollis says he will continue consulting with key stakeholders to understand the path forward for the AMBA program.
Hollis says he is thankful for the support he's received across the school, particularly from outgoing director Michael Darling. As a faculty member and AMBA director since 2005, Darling has shook hands with nearly every graduate – about 1,400 – and grown the AMBA program from 62 to 115 students per year. 
"I just got an email last week from a '06 grad who let me know he's received his doctorate," Darling says. "About 200 or so graduates have a title of director or higher. That's what it's all about. Helping people succeed."
Darling will be slowing down a bit to focus on his family and teach in the AMBA program. But he says he's leaving the leadership of the program in good hands.
"Glenn has extensive corporate and teaching experience, so he should easily pick up where I have left off," he says. "My advice to him is to always be student-focused and recognize how important this degree is to people moving up in their careers."