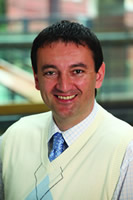 Goce Andrevski joined QSB as an Assistant Professor in Strategy and Organization. He received his PhD from the University of Kentucky, an MBA from Grand Valley State University in Michigan, and a BBA from the University of Sts. Cyril and Methodius in Skopje, Republic of Macedonia. His research explores how firms can systematically outperform rivals in highly volatile environments, including an examination of entrepreneurship-driven strategies that enable firms to attain superior performance, the role of alliance networks in enhancing firms' entrepreneurial abilities, and how competitive strategy and alliance network structure interact in explaining firm performance.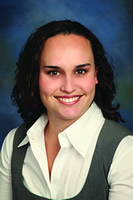 Tandy Chalmers is an Assistant Professor of Marketing and a Queen's graduate who completed her Commerce degree in 2003 and MSc in Management in 2004 before attaining her PhD in 2009 from the University of Arizona. Her research interests lie at the intersection of consumer culture theory and social psychology, with current projects exploring perceptions of advertisements and how these are socially embedded,with a focus on how perceptions of others' views influence advertisement evaluations. She has presented her research at numerous conferences, supported by a variety of awards and scholarships, including a doctoral fellowship from the Social Sciences and Humanities Research Council of Canada.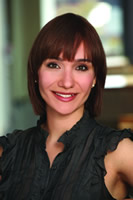 Ceren Kolsarici has joined the School as an Assistant Professor of Marketing. She received an MBA from Bilkent University in Turkey and a PhD from McGill University. Her research interests revolve around issues of market response to firms' marketing activities such as multimedia IMC (Integrated Marketing Communication) advertising and promotions through the use of advanced quantitative techniques. Current projects include modeling simultaneous effects of multiple marketing activities and investigating the influences of such important external factors as the intensity of competition, the amount of competitive marketing spending, and government-induced, industry-specific regulations for promoting certain products to consumers.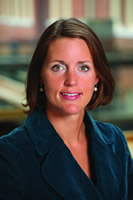 Monica LaBarge is an Assistant Professor of Marketing who is also a Queen's grad, having earned a BCom in 1998 and an MSc in Management in 2002 before completing her PhD in Marketing at the University of Oregon in 2007. Her research interests centre around marketing communications; specifically, on persuasion-related variables in the areas of health promotion, social marketing, and charitable giving. She is currently working on projects that explore the influence of discrete emotions (such as guilt) and emotional assessments (such as sympathy and empathy) on attitudes, intentions, and behaviour, with a focus on improving health communications and encouraging philanthropic activities.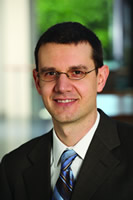 Jean-Baptiste Litrico is an Assistant Professor in Strategy and Organization. He also holds a BSc and MSc from the University of Technology of Compiegne, France, and a PhD in Management from McGill University. Prior to entering academia, he worked in the automotive industry in France, Germany, Canada and Mexico. His research focuses on the diffusion of management models and ideologies across organizational and cultural borders. He is currently working on research projects on the adoption of alternative work arrangements in the consulting industry, and on the spread of strategies across community organizations in Quebec that explore how socially innovative management practices diffuse in organizations and industries.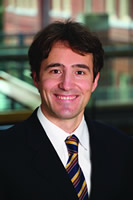 Fabio Moneta is an Assistant Professor of Finance who holds a BA in Economics from the University of Pisa, Italy, an MSc in Finance from CORIPE Piemonte in Turin, Italy, and a PhD in Finance from the Carroll School of Management, Boston College. His research interests concentrate on investments and empirical asset pricing, with a focus on fixed-income markets. Recent studies include the measurement of performance of bond mutual funds and the bond risk premium. He is also interested in monetary policy topics to which he was exposed while working at the European Central Bank in Frankfurt.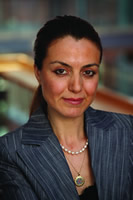 Fatma Sonmez-Saryal is an Assistant Professor of Finance who received her PhD in Finance from the Rotman School of Management, U of T. She also holds an MSc in Mathematics as well as an MSc in Engineering Management-Industrial Engineering, both from M.E.T.U. (Ankara, Turkey), and a BA in Mathematics. Her main research interests are in empirical asset pricing with a primary focus on stock market volatility and how it affects security prices. Her recent research examines the impact of share price and institutional trading on volatility. She also researches the impact of stock market participation and population aging on financial markets.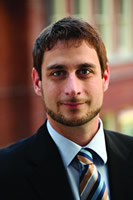 Veikko Thiele is an Assistant Professor of Managerial Economics. He received his PhD in Economics from Humboldt University, Berlin, in 2006. His research investigates performance evaluations and the design of incentive schemes in organizations. His most recent work focuses on contract theory with applications to entrepreneurship and innovations. Prior to joining Queen's in July, he was a postdoctoral fellow at UBC's Sauder School of Business, where he was nominated for the Commerce Undergraduate Society's Teaching Excellence Award in 2008.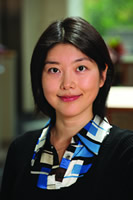 Serena (Shuo) Wu is an Assistant Professor of Accounting who received a PhD in Accounting from UBC in 2009, following completion of an MPhil in Finance from City University of Hong Kong and a BA in Accounting from Beijing University. Her research interests include executive compensation, analysts' forecasts of earnings, the effect of mandatory changes in reporting regimes, corporate governance and international accounting.