Dean Saunders on Canadian Business Hall of Fame selection committee

Dean David Saunders was appointed to the 2010 Canadian Business Hall of Fame selection committee in July. Established by Junior Achievement of Canada in 1979 to recognize the lifetime accomplishments of Canada's most renowned business leaders, the organization honours those who have made lasting contributions to the economic development and prosperity of Canada. Inductees include Research in Motion's Michael Lazaridis and grocery magnate Donald Sobey, BCom'57.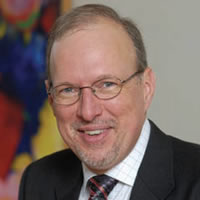 Dean Saunders joins Canada's foremost leaders in business and media as part of this year's selection committee,which includes Phillip Crawley, Publisher and CEO, The Globe and Mail, Annette Verschuren, President, Home Depot Canada, Peter Mansbridge, Chief Correspondent, CBC News, and John Manzoni, President and CEO, Talisman Energy Inc.