From The Dean in Summer 2009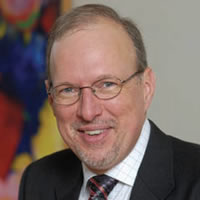 Welcome to this special issue of QSB Magazine, commemorating the 90th anniversary of Queen's School of Business.
To celebrate this significant milestone, we've created an in-depth look at the Queen's experience over the years. In this issue, you'll be reminded of some of the School's major accomplishments as we turn 90, and,more importantly, learn more about the people and events that have contributed to its success over nine decades.
The natural place to start, of course, is 1919, the year that Queen's offered the first business degree in Canada. We weren't alone in breaking new ground that year; 1919 was also the year that the Canadian National Railway was formed. And, 1919 was the year that Pierre Elliott Trudeau was born, arguably Canada's most internationally recognized prime minister, who, like Queen's School of Business, wasn't afraid to chart his own course.
We then move through QSB's tremendous growth in the Sixties and Seventies. In 1963, for example, the School became a separate Faculty within Queen's under its first dean, Lawrence Macpherson. Over the next period, Dean Rich Hand oversaw the Commerce program grow from 20 graduates in 1967 to 180 a decade later! It's easy to recognize this as a sign of success, but those who have been through our Operations Management course will also know that such growth comes with challenges.
In 1994, a full 75 years after offering Canada's first business degree, QSB broke new ground again by harnessing cutting-edge technology to offer Canada's first national Executive MBA program by videoconference. The new program created a network of managers and executives, who could study, collaborate and learn from one another from coast-to-coast. Fifteen years later, the model continues to flourish with the Cornell-Queen's Executive MBA, the first cross-border, dual-degree Executive MBA in Canada, and our Accelerated MBA for Business Graduates, the first of its kind in North America.
Of course, history doesn't unfold by itself. The lifeblood of Queen's School of Business is the remarkable community of faculty, students, staff and alumni who pass through our doors. This anniversary year was kicked off with the induction of the first Faculty Hall of Fame members at the inaugural Spring Reunion in May (story on page 3), and this issue of QSB Magazine features the recollections and treasured photos of alumni from the Class of 1938 to the Class of 2009, and every decade in between.
In partnership with our 13,000 alumni – business leaders who recognize the importance of strategic thinking and strategic investment – we have set out a bold plan for continued success. In the last five years, QSB has strengthened its place on the international stage, securing exchange partnerships and exclusive dual-degree relationships with top-tier schools around the world. We also continue to ensure our students are connected to emerging business priorities – from sustainability to Corporate Social Responsibility – through innovative programming.
Thanks for being part of our remarkable history. I look forward to engaging you to help us build a future for Queen's School of Business that is as extraordinary as its past.
David M. Saunders, PhD
Dean, Queen's School of Business