The MBAs Join The Club: The Sixties usher in new program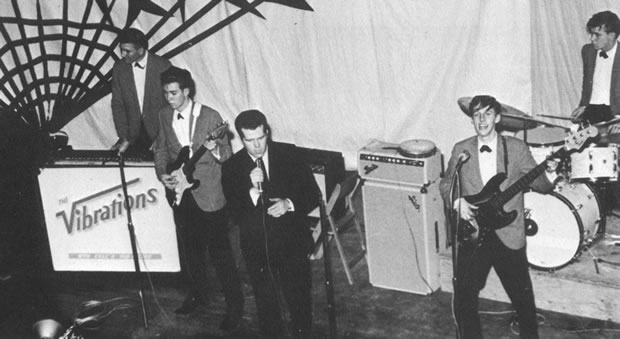 It's hard to imagine a business world without MBA grads running the show, but in the early 1960s, an MBA was a little-known commodity. Only three years after the two-year graduate program's launch at Queen's, MBA'66 alum Paul Kennedy claims the program might not have proven its worth by the time he enrolled, but it had definitely sparked the imagination of both students and employers.
"Even though there was uncertainty about it in the marketplace, the demand was still enormous," he recalls. "It was the age of what was called management development programs for almost all employers – government and business. An MBA grad would go in as the hot shot, almost over-educated, young thing, be put in a rotation of departments, and end up presumably in senior management."
"Professors Dan Monieson And Carl Lawrence Were Renowned For Telling Their Marketing Stories From The Trenches."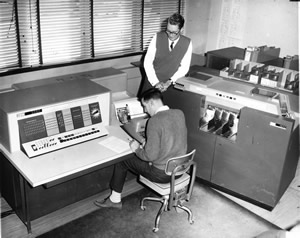 Computer lab circa 1964After surviving the rigorous demands of first year, when it "was made clear by the professors that you might not survive," it was easier going, Paul says. "In second year, the course load was lighter, and it was designed that way to let us get away to job interviews."
It wasn't unusual for students to show up in class in suits and ties, especially in second year when they might head straight from the classroom to the train, en route to a job interview in Toronto or Montréal.
There was no requirement at that time to have a couple of years' work experience under one's belt before embarking on an MBA. Paul entered the program after completing his BSc in physics and mathematics at the University of Ottawa. Many of his classmates were recent engineering grads.
The faculty at the time was strong in finance and accounting, but less well represented in other areas. Then-Dean L.G. Macpherson's solution was to bring in professors from other business schools, including U of T's.
The marketing department was led by popular professors Dan Monieson and Carl Lawrence. "They were characters, the most distinctive people at the front of the classroom," Paul says. "They seemed to have the most industry experience to share. Whereas some of the other professors in finance or strategy tended to be a bit more theoretical, Danny and Carl were renowned for telling their marketing stories from the trenches."
"There was no requirement to have a couple of years' work experience under one's belt before embarking on an MBA."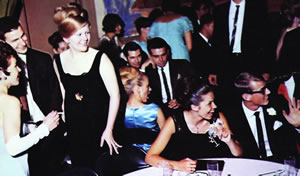 Big hair and satin at a 1966 Queen's Formal Other professors who left strongly favourable impressions were F.D. (Derm) Barrett (management); Dan Soberman from the law school (business law); John Christodoulou (finance);and John Forsyth (strategy). "These were all people who were appreciated, if not beloved," Paul says.
The MBA program was fortunate to have had Paul in the class, for he was able to help fill a gap in the curriculum. At that time there was no coverage of information technology, or data processing, as it was called then. Given his prior work experience at IBM, Paul was "cajoled into teaching an hour or two" to bring his classmates and professors up to date on the latest technology and its implications.
It may have been the Swinging Sixties, but this class was largely immune to the social upheaval of the times. "We were a conservative group, which may have been a result of the admission hurdles they put us through," Paul says. "We were quite a homogeneous group, with a mix of married and single guys."
Unlike today, when the MBA program has a diverse student body with many female and international students, the MBA Class of'66 was "probably a little too Canadian and without a single female student," Paul notes.
He was struck by the remarkable and enduring bonds formed by the students' spouses. "A lot of the women hung together more closely than the guys did. They went through an experience in the mid-Sixties that bonded them for life. They were drawn together for camaraderie at a time when the guys were working extremely hard on their studies."
The program may have been intense, but these students knew they were riding a new wave of business education that would serve them well for the rest of their lives.