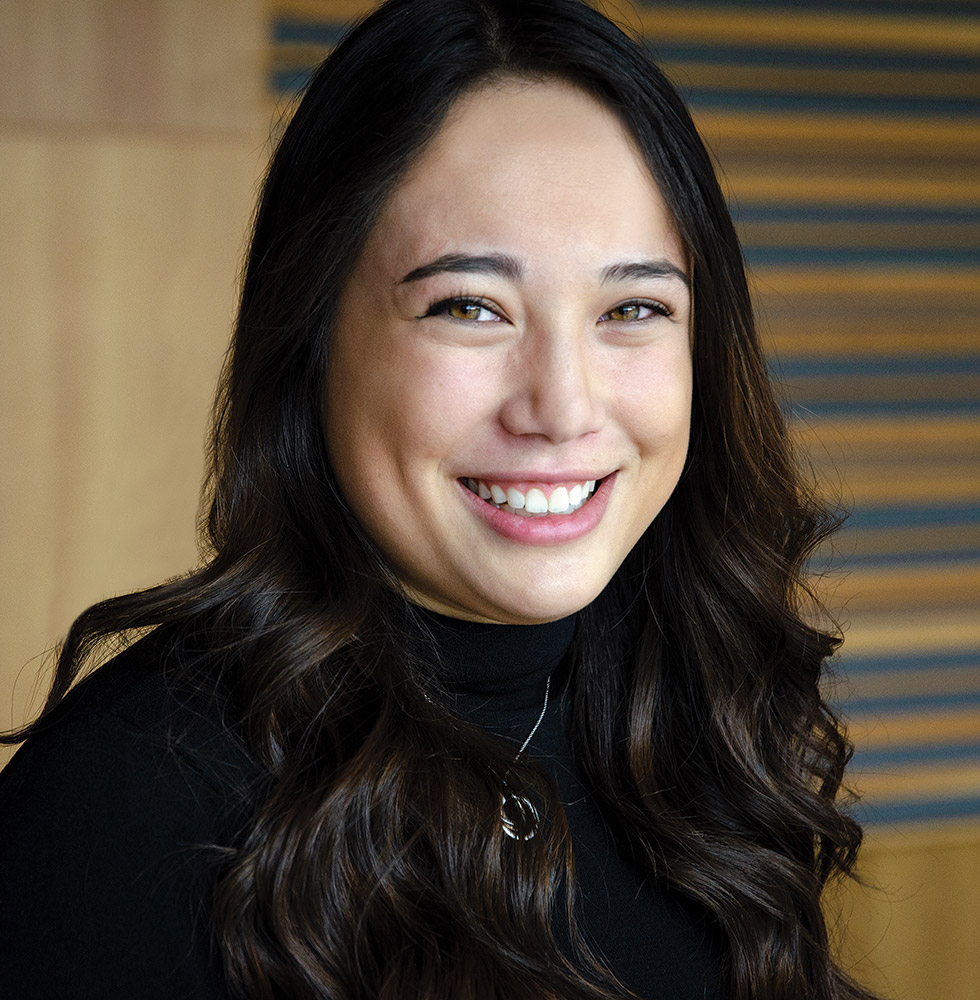 Jordan Flanigan BCom'19
Hometown: Vancouver  
Why business school? I didn't have the chance to take business classes in high school but always considered myself to be more of an analytical thinker. I was also an athlete growing up and loved being part of a team, which I knew was an important component of being in the business world. Knowing how many different career paths there are outside of university, I felt I was bound to find something I was passionate about. 
One thing I learned here at Smith that I'll never forget is the importance of collaboration and compromise. In the Commerce program, there is a lot of group work, and each group will have a different dynamic. Being able to speak up and share your opinion, while also learning how to listen to the opinions' of others and compromise when there are disagreements was something we dealt with a lot over our four years, and is an important lesson I will remember as I enter the workforce.
My Commerce highlight was serving as president of the Commerce Society. In my fourth year, I was given the opportunity to work alongside some of the most hardworking and talented individuals, and this role gave me a totally different perspective on the Commerce program. Through helping students start new committees, working to further develop our orientation week, or advocating for different academic curriculum changes, it was exciting to see the inner workings of the program and execute on my own ideas.
A Smith professor who inspired me is Kate Rowbotham. While she is an incredible professor, it is her involvement in the community outside of the classroom that I find truly inspiring. Whether recommending books for her students, sitting on speakers' panels, or always having her office door open for a chat, I was floored by the amount of time and energy she put into ensuring her students were getting the most out of their school experience. I am incredibly grateful for the time she spent mentoring me throughout my four years here.  
My fav business book is Lean In by Sheryl Sandberg 
One thing that really challenged me at Smith was financial accounting. At the start of first semester, I had never taken an accounting course and had no idea what an income statement looked like. It was one of the first times I had felt completely lost in a course. It taught me the importance of knowing when to ask for help.
My best advice to future students is take advantage of every opportunity. Throughout my four years here, I was able to meet so many different people, and explore the wealth of career paths that are available after graduation. Nobody expects you to know what you want to do right away. But the more you put yourself out there, network, and learn, the faster you will find out. 
Next up: I'll be starting as a financial analyst at Oxford Properties in Toronto this fall.
In this issue
Inside Smith
Features
Profiles
Dean's Message
Alumni News
Parting Shot
First Person