Vanesa Cotlar, BCom'15, on working her way around the world.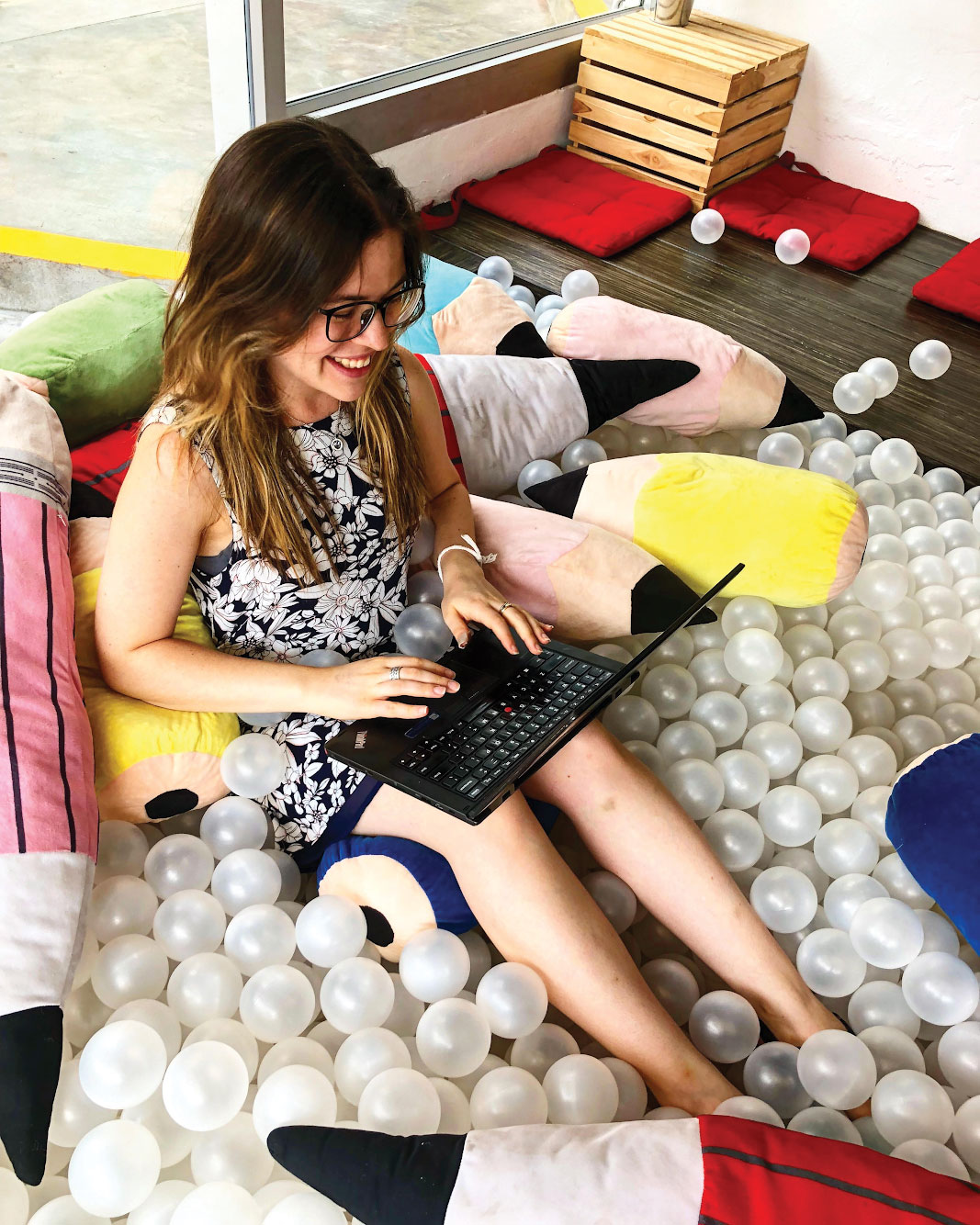 Last year, Vanesa Cotlar decided to try something new: live and work in different cities around the world as part of a program called Remote Year. Taking a sabbatical from her job at Monitor Deloitte, she joined a group of "digital nomads" moving to a new city each month. Vanesa, who recently co-founded HR-tech startup Octagon Careers, based in Germany at SpinLab – the HHL Accelerator, tells us about her year.
What is Remote Year?
It's a 12-month working program that brings together professionals from varied industries and geographies. As long as you can do your job from a computer, you can take part. Each program operates as a cohort and each month your cohort moves to a different city. In our case, we were in Asia, North Africa, Europe and Latin America, in cities like Kuala Lumpur, Mexico City, Lima, Lisbon and Split in Croatia. In each city, Remote Year organized accommodations.
Who was in your group?
We had everyone from management consultants like me, to lawyers, designers, entrepreneurs, developers and more, mostly from the U.S. but also from Canada, Britain, Ireland, Colombia and Mexico. Our ages varied significantly, 24 to 52; however, we shared a sense of exploration.
Did you have any difficulties getting started?
The hardest part was figuring out what I would do during my sabbatical from Monitor Deloitte to ensure I was developing professionally. I reached out to about 100 people and told them about Remote Year and that I was looking for remote work in consulting and project management. Many phone calls later, I secured a position as a remote, in-house strategy advisor at a Bermuda-based insurer as well as a project manager role for a small initiative at Queen's. I also worked for a U.S.-based dating startup.
What was the best part?
Learning to lead a completely different lifestyle that balanced a good amount of work with seeing the beauty of the world. In Hanoi, a group of us went away for the weekend to Sapa, Vietnam. The rice fields there are such an incredible site. We left on Friday, and were back late Sunday, in time to work Monday morning. 
What did you learn during the year?
Remote Year really tests your adaptability, prioritization and team management in completely new ways. I learned that it was OK to take breaks and properly recharge, without the consequence of 'falling back' professionally. I never thought I would love the experience as much as I did.
In this issue
Inside Smith
Features
Profiles
Dean's Message
Alumni News
Parting Shot
First Person