In Memoriam - Paying It Forward
John Purkis, BCom'48, never forgot the support he received to attend school.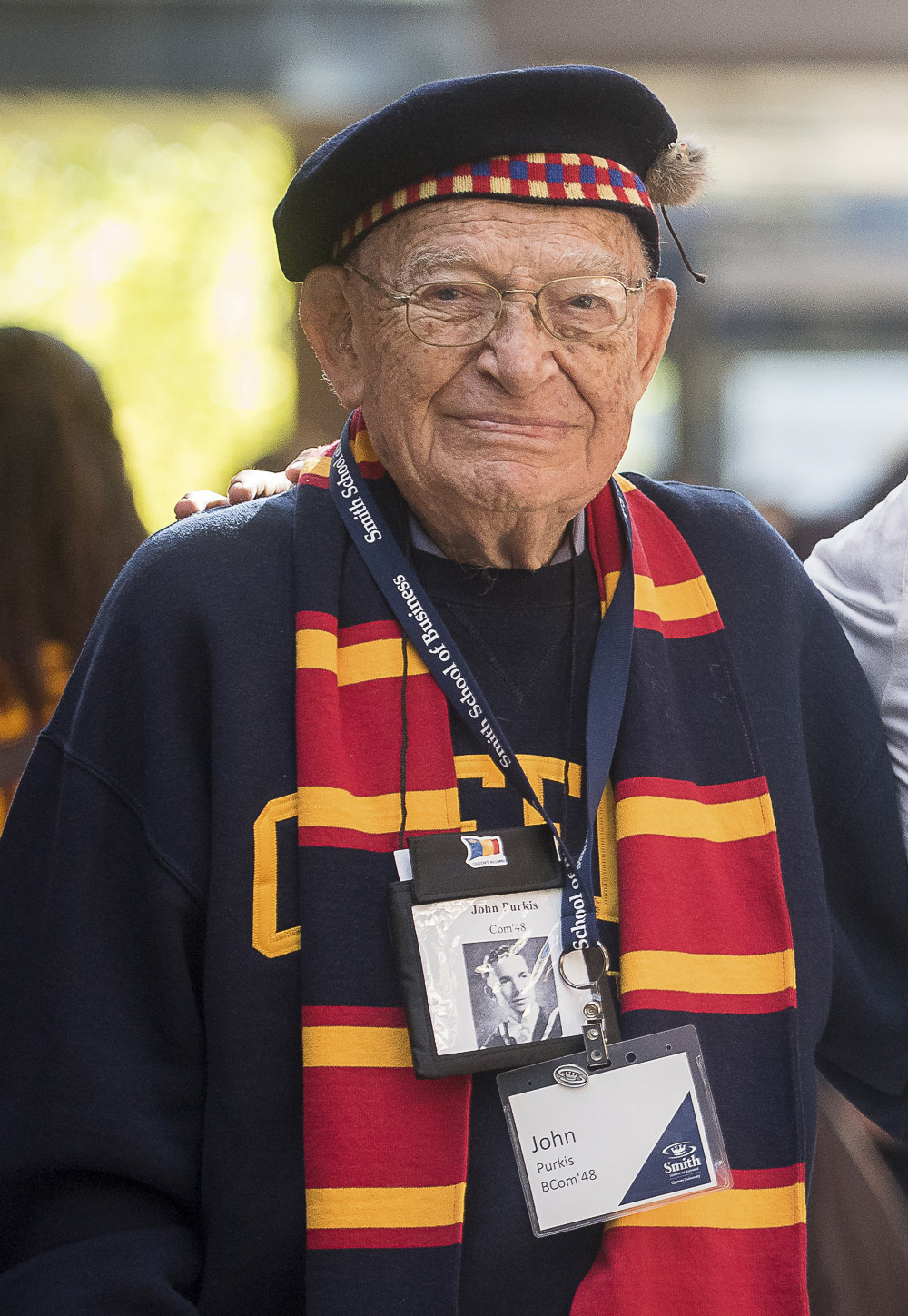 After serving in the Canadian Army in the Second World War, John Purkis had a chance to go to university. But he wasn't sure which school to attend – until his brother-in-law offered advice that Purkis never forgot. "He said if I wanted to just sit and listen to lectures, I should go to Toronto. And if I wanted to get to know my professors, I should go to Queen's."
Thus began a more than 70-year relationship that John Purkis had with Queen's University and Smith School of Business. John died in his sleep on March 18 in Kingston. He was 101.
John was a tremendous supporter of Smith and Queen's and, with his wife, Shirley, a familiar face at Homecoming. He led his class of '48 to fundraise in support of students at Queen's (in recognition of support he and classmates received from the government to attend school). Under his leadership, the class reached a record $1.35 million in support of the Commerce '48 Admission Award. The class endowment fund is ranked No. 3 in the university and No. 1 at Smith. To date, 44 students have been helped by the award.
John served in the army from 1942 to 1946 in England, the Netherlands, Belgium and occupied Germany. He earned his CA in 1953 and spent his career with Alcan in Quebec, B.C., and Spain. After retiring in 1983, he moved to Kingston, consulting for a few years at Alcan, then serving on the Alcan Pension Board into his 90s.
In 2009, John told Smith Magazine how eager he and his returning-soldier classmates were to learn. "The professors loved us because we were like sponges. We soaked up information quickly. [We] felt very fortunate to be here."
In this issue
Inside Smith
Features
Profiles
Dean's Message
Alumni News
Parting Shot
First Person