Jason Walker, AMBA'15, had a big idea. Then he made his pitch.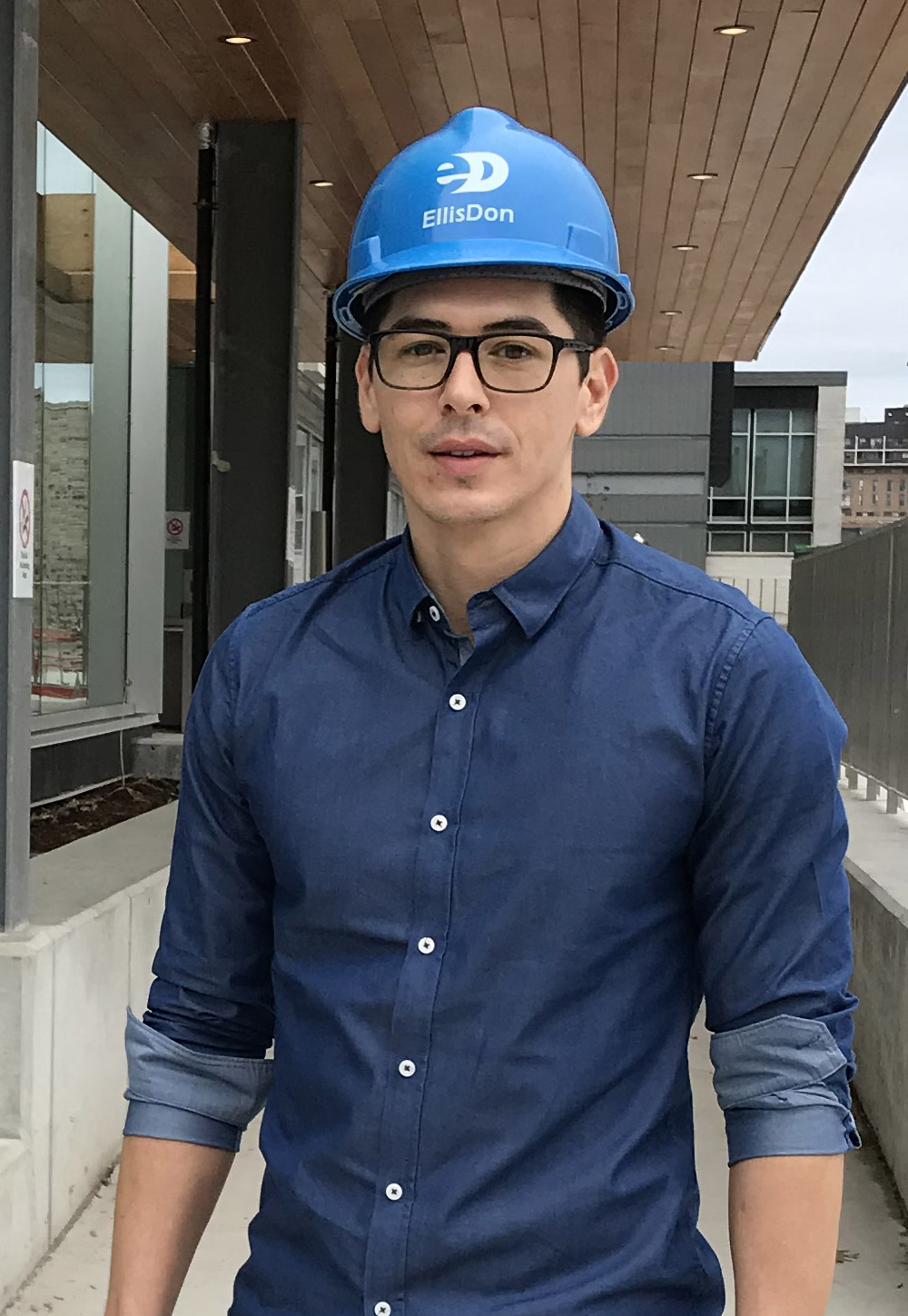 Before he entered the Accelerated MBA program at Smith, Jason Walker was a Toronto-based consultant working on giant new-construction projects like hospitals. His job: to make sure the right furniture, fixtures and equipment were purchased, delivered and set up in time for opening day. Jason worked with surgeons to design operating rooms and interior designers to configure workstations down to every chair and table. "If you were to turn a building upside down and shake it, I'm responsible for everything that falls out," he explains.
But while working on his MBA, Jason had an idea. By then his chief client was one of Canada's largest construction companies, EllisDon. Rather than outsourcing the work to consultants such as himself, Jason thought EllisDon should have its own dedicated furniture, fixtures and equipment division – and he should run it. He developed the idea during the AMBA program, then pitched it to the president of EllisDon. 
"Next to construction, furniture, fixtures and equipment is the second-biggest cost on a project. I said, EllisDon should manage this whole process and take this risk from the client. EllisDon would save money, the project would be executed better and the client would be happier." It worked. Today, Jason is a director at EllisDon and oversees its Furniture, Equipment, and Design division, otherwise known as "FED".
Recently, he came back to Queen's to work on the construction of Mitchell Hall. Opened earlier this year, the three-storey building on the former site of the Physical Education Centre is home to expanded engineering and research facilities and a wide spectrum of student wellness services. Jason was involved in every detail of filling it with the required furniture and equipment.
"Before I got my MBA, I had a lot of ideas but I didn't know how to bring them all together," Jason says. "And I wanted to challenge myself. That's where my idea of getting my own division at EllisDon started."
In this issue
Inside Smith
Features
Profiles
Dean's Message
Alumni News
Parting Shot
First Person