Saying thanks to Bill Cooper
Longtime professor retires after a 43-year career.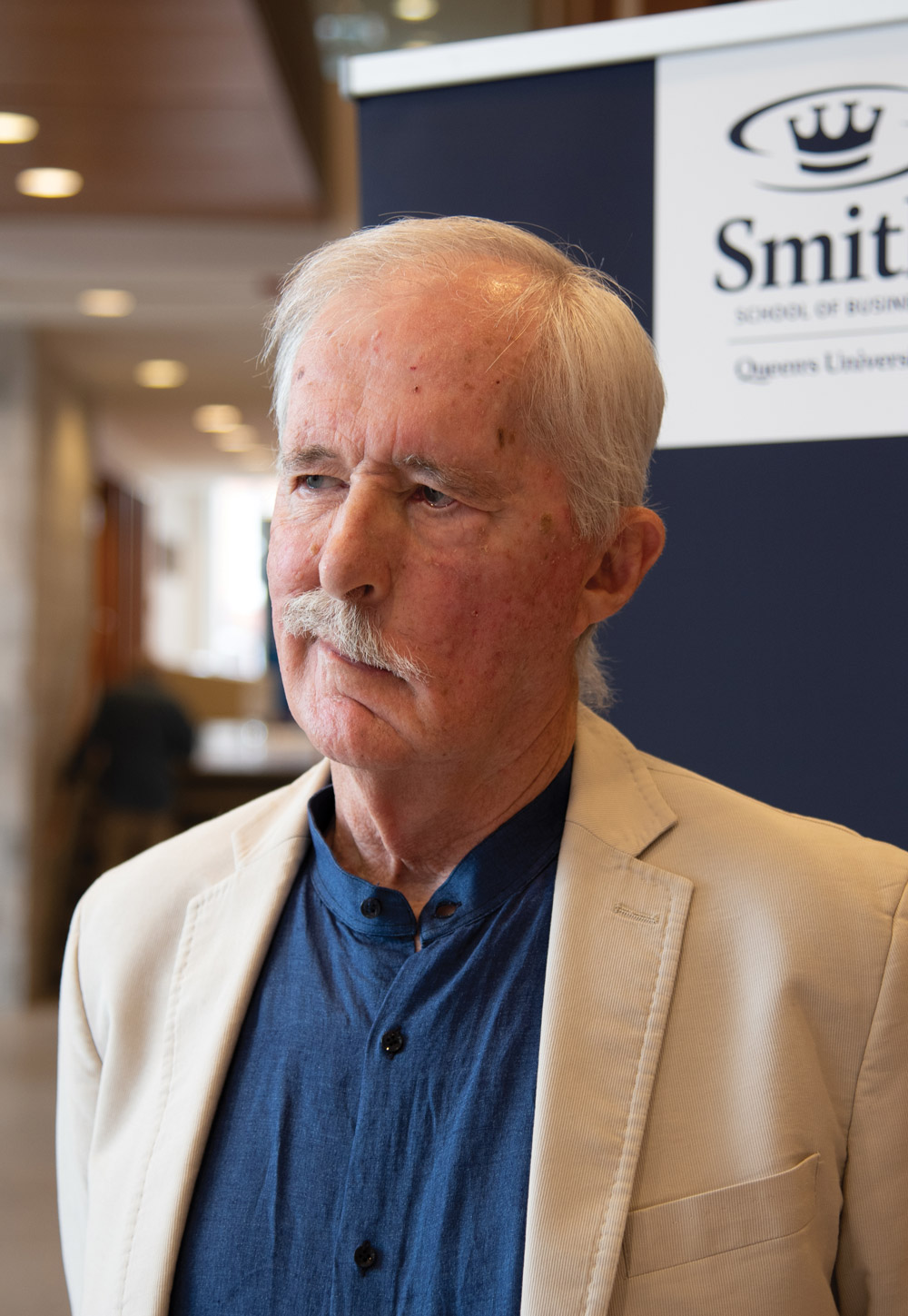 Well-read and knowledgeable, a "star" researcher and mentor. That's how Professor Bill Cooper's colleagues and former students described him on the occasion of his retirement. 
On May 23, academics travelled to Kingston from across Canada, the U.S. and beyond to attend a special research symposium at Goodes Hall held in Cooper's honour where they shared research and told stories. Cooper joined the faculty at Smith in 1976, specializing in organizational theory.
"I remember that before I met Bill, his reputation preceded him," recalled Gail Whiteman, PhD'00, now the Rubin Chair in Sustainability in Business at Lancaster University Management School in England, sharing memories of having Cooper as her doctoral thesis supervisor. "He was seen as a scary lecturer. He asked probing questions. It was a right-of-passage to survive one of Bill's lectures – you could not be unprepared."
Peter Gray, PhD'02, now a professor of commerce at the University of Virginia's McIntire School of Commerce, praised Cooper's ability to draw ideas out of his students. "He really made you dig to the depths of what you felt about something," he told the symposium audience.
People to push you
Brent Gallupe, professor emeritus and former associate dean of faculty at Smith, celebrated Cooper as a research collaborator, the two having generated a body of work on electronic brainstorming over the period of a decade. "He taught me to always be open to good research ideas," he said. "That is one of Bill Cooper's strengths. He sees the world. He sees things other people don't see."
Cooper said he appreciated the challenge of working with graduate students. "If there aren't people to push you, it's easy to wither and keep repeating the same thing over and over. All of the grad students I have worked with have pushed me to learn things that I didn't know."
Cooper will now hold the title professor emeritus at Smith. He expects to keep working as a scholar.
In this issue
Inside Smith
Features
Profiles
Dean's Message
Alumni News
Parting Shot
First Person