It's not every day a snack food brand signs on to help rebuild a city. But SunChips isn't your average snack food. Nor is it being led by your average marketer.
Since moving stateside in 2005, Gannon Jones, VP marketing for Dallas-based Frito-Lay North America, has made a significant impact at the company, particularly with its sustainability efforts. The Canadian expat joined the company as VP, health and wellness. In his latest role, he oversees SunChips, Lays, multi-packs and new brands like Flat Earth.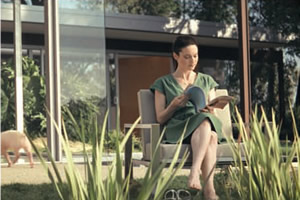 Jones led the successful launch of Flat Earth snacks, employing a flying pid as the face of the brand Jones's most recent headline-grabbing initiative is SunChips's involvement in the rebuilding of Greensburg, Kan., as a sustainable community. (The town was devastated by a tornado just over a year ago.) When his media company approached him with the opportunity to get involved, Jones knew it was the right thing to do.
"Strategically, there's a tremendous intersection [since it's a green rebuild], but also from a human interest standpoint it's something that's made us very proud," he says.
This past May, Jones went to Greensburg and presented a cheque to finance the SunChips Business Incubator, a complex that will house 15 businesses. "It will basically be their Main Street," says Jones. The rebuilding efforts are being filmed by the Discovery Channel, and airing as a miniseries throughout the summer. Some of the SunChips sales force will be deployed there at the end of August to pitch in, too. "It's a team-building exercise on many levels," says Jones.
I think one of the reasons Canadians do so well down here is the whole concept of breadth versus depth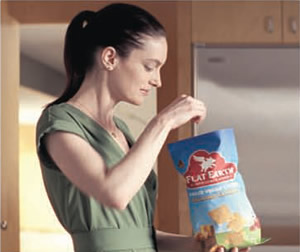 Greensburg isn't the only thing Frito-Lay employees have to be proud of these days. Last fall, the company unveiled a solar-powered plant in Modesto, Calif., with none other than the Governator, Arnold Schwarzenegger, on hand for the ribbon-cutting ceremony. The opening scored significant coverage from mainstream news outlets, including The New York Times. "It's hard to take something so operational and make it consumer-centric," says Jill Nykoliation, president of Jones's agency, Toronto-based Juniper Park.
Jones, along with his team of brand managers and Juniper Park, spread the word that SunChips are made with a little help from the sun with a cheeky campaign. One "solar-powered" OOH execution in Oakland placed a stencil of the SunChips logo atop a billboard to create a large SunChips shadow. Another newspaper ad was only visible when held up to a light source. Both "statement" pieces attracted significant free press for the brand. "Everything with Modesto has been hugely successful," says Jones. "We're having record week after record week. We're essentially butting up against our capacity."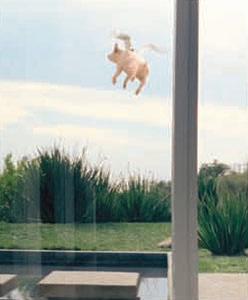 Dramatic results are exactly what Jones was after. "He's not an incremental marketer, he likes to push things forward," says Nykoliation. Boss Jaya Kumar, CMO at Frito-Lay North America, agrees. "Gannon is accountable for over four billion dollars in revenue across a strategic combination of brands - Lays, SunChips and a host of new products," he says. "He has delivered outstanding growth in all of his businesses that is significantly higher than the three-year compound annual growth rate, which is a very noteworthy accomplishment."
While SunChips sales have gone through the roof, Jones has been fostering the growth of another health-conscious snack: the recently launched Flat Earth fruit- and veggie-based crisps. The biggest challenge with Flat Earth was convincing people that such a product could actually taste good. The tag, "impossibly good," accompanied ads featuring a cute, flying pig. Aside from TV, print, OOH and online buys, there's a big focus on in-store sampling efforts to convince people that the crisps don't taste like cardboard. "We plan to invest in it for the long haul, because it's in the sweet spot of what consumers are looking for," says Jones. "The loyalty and repeat rates are tremendous."
Jones credits his Canadian roots for his ability to work on so many different projects at the same time. "I think one of the reasons Canadians do so well down here is the whole concept of breadth versus depth," he says. "In Canada, you have an opportunity as a marketer to have much more breadth, because we don't have the resources. As a brand manager you could be asked to work on four different brands, whereas in the U.S. you have three brand managers on the same brand."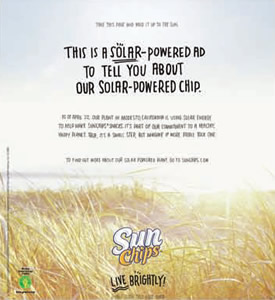 Jones spent 11 years at Toronto-based Kraft Canada before heading stateside. He joined the company fresh out of Queen's University business school, and worked on everything from Kraft Dinner to Jello. In 1999, then-boss Irene Rosenfeld (now CEO of Chicago-based Kraft Foods) invited Jones to join a new targeted marketing/CRM unit. Jones was intrigued by the opportunity to do something different, and accepted. He now points to that move as being the tipping point of his career.
"I didn't know it at the time, but it eventually led to the tremendous U.S. opportunities," he recalls. "It's all about risk-taking."
The CRM unit came at a time when Canadian retailers were gaining unprecedented power. "We had to establish a relationship with customers," says Jones. He, along with Rosenfeld and Nykoliation (at Kraft at the time), relaunched What's Cooking as the custom-content recipe bible it is today. "We said, 'Let's give customers solutions that meet their needs.' Nobody wakes up and says, 'What am I going to do with Miracle Whip today?'"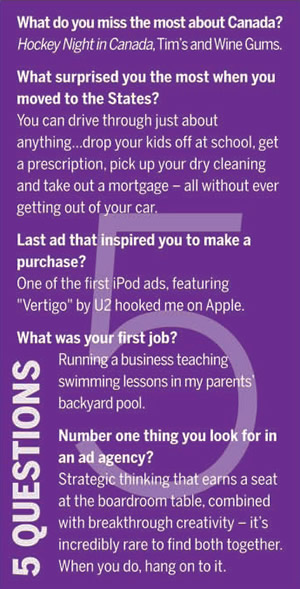 What's Cooking was such a hit that Kraft did a fast-adapt for the States, and relaunched Food & Family. The U.S. CRM efforts were handled by Jones and his colleagues out of the Toronto office. His title became global director, CRM & strategy, and he found himself flying frequently between Chicago, New York and Toronto. "It gave me a taste of what you can do with a lot of resources," he says.
Jones's experience with umbrella brands will serve him well on his current assignment: to boost the overall perception of Frito-Lay. "A lot of people think our products have trans fats," he says, so he'll emphasize that they're made of natural ingredients and push portion-control packs, like 100-calorie bags of Lays.
Jones plans to tackle in-store challenges, too, like simplifying overcrowded snack food aisles. Throughout all of his efforts, he'll make sure one message rings out loud and clear: "At the end of the day, we're about good fun."
In this issue
Inside Smith
Features
Editor's Note
Dean's Message
Profiles
In Memoriam