Stephen Poloz Comes to Smith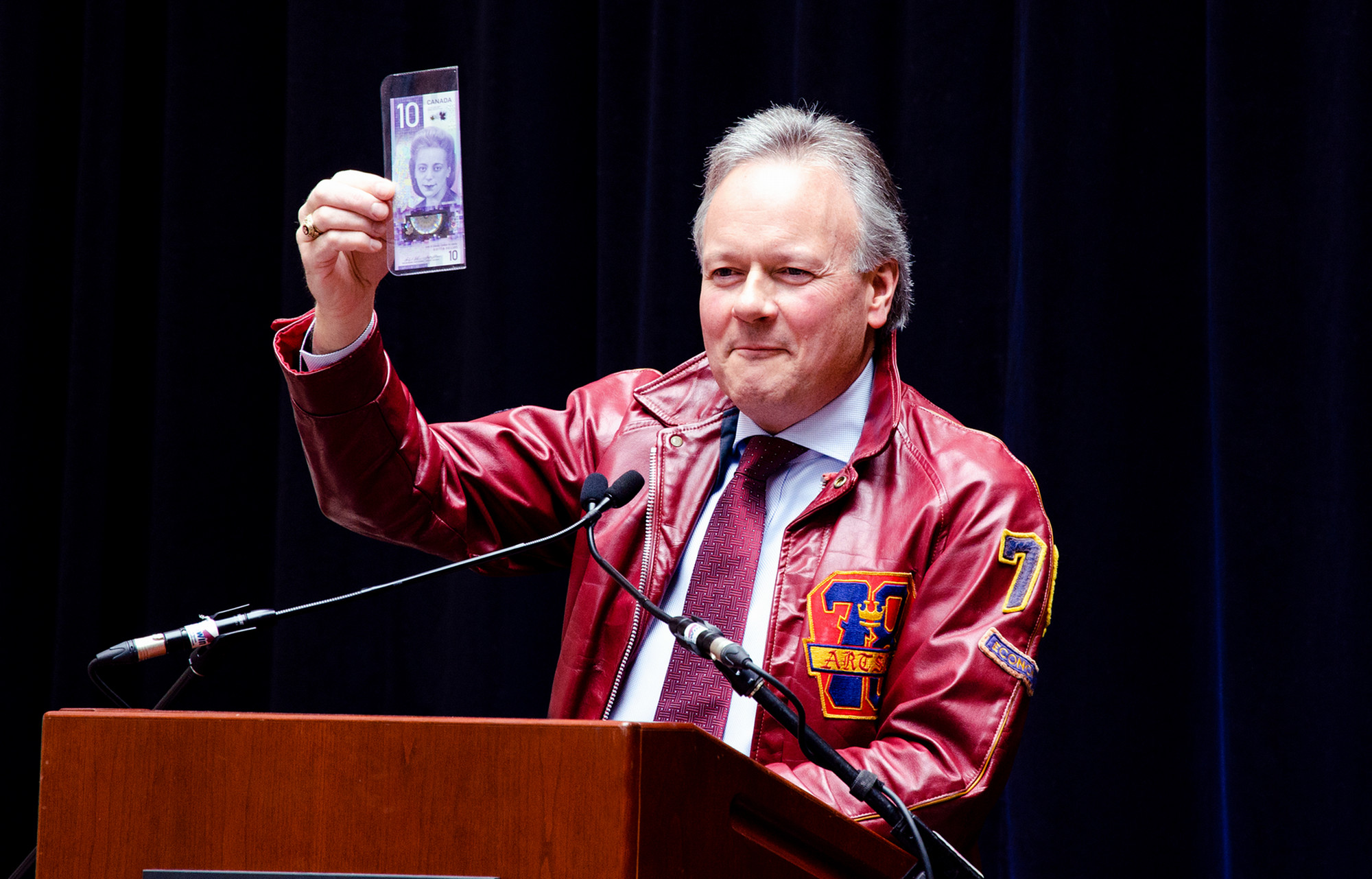 Bank of Canada Governor Stephen Poloz, Artsci'78, came to Smith in March to deliver the Chancellor David Dodge Lecture in Public Finance. Stephen told a packed audience that Canada's economy is filled with "untapped potential" in the form of five population segments currently under-represented in the workforce: young people, women, Indigenous people, Canadians with disabilities and recent immigrants. An increase in the employment rate among these groups could easily add half a million people to the workforce, thereby increasing the country's economic output by 1.5 per cent, or $30 billion per year, he noted.
Did you know?
Stephen Poloz is the third Bank of Canada governor to go to Queen's. David Dodge, Arts'65, LLD'02, and Gerald Bouey, Arts'48, LLD'81, also led the central bank.
In this issue
Alumni News
Inside Smith
Profiles
Dean's Message
Features
Parting Shot