New Experiential Day Adds to EMBA Learning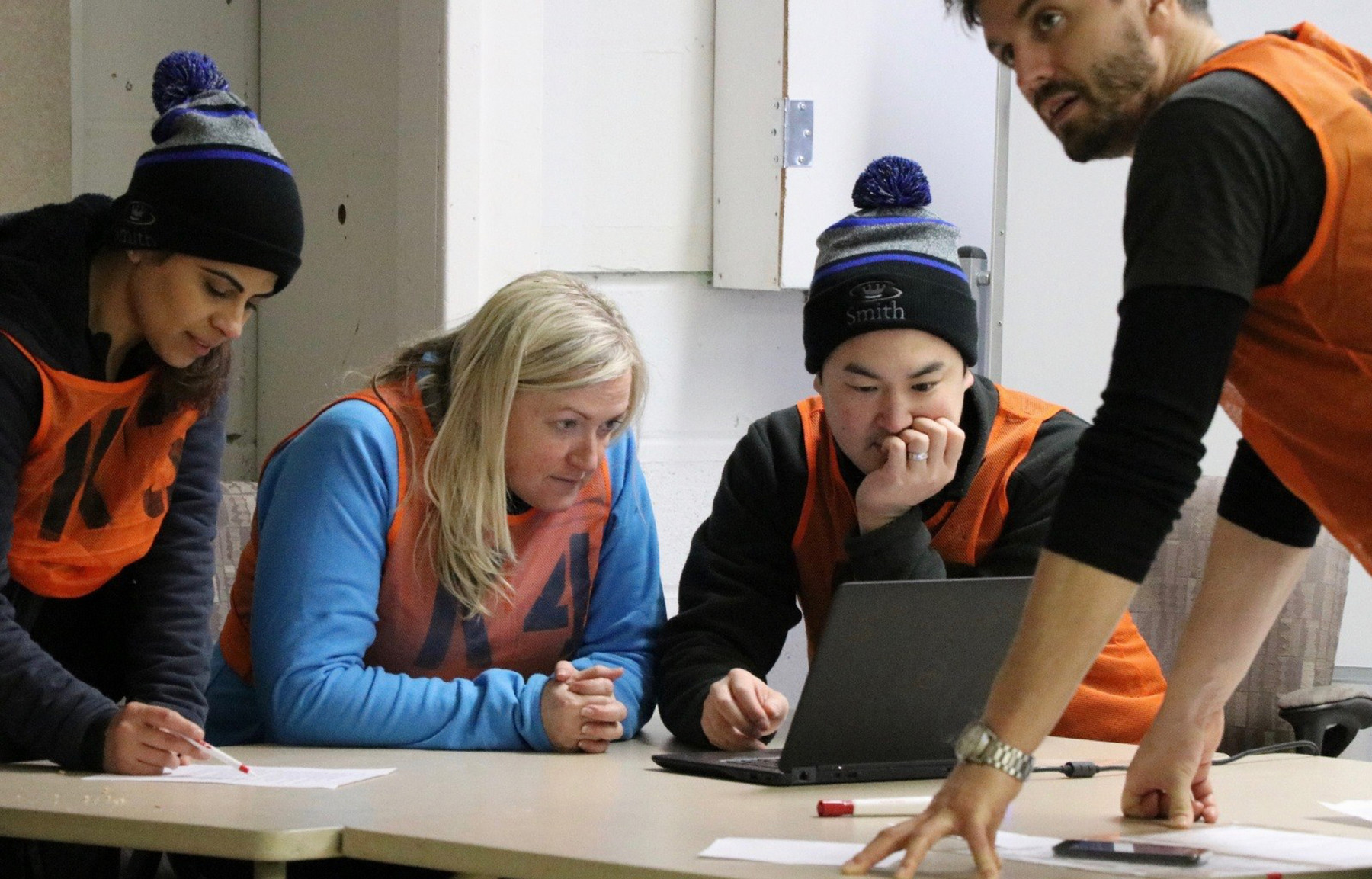 The Queen's Executive MBA (EMBA) class of 2019 was the first to experience a new learning element added to the program's creativity and innovation residential session. 
It was an early 5 a.m. start for the session in February, as participants boarded a bus bound for Brockville, Ont., the base of operations for Reticle Ventures Canada and the location of the Smith-Reticle EMBA Experiential Day.
Founded in 2003, Reticle draws upon military special-operations training and expertise to provide specialized consultancy services to organizations. Smith first partnered with Reticle in 2017 to develop a 40-hour team-building and resiliency challenge for full-time MBA students. Its success
was the catalyst to create a similar one-day program for
EMBA students.
"We are great at what we do with team-based programming, however we want to do more, do better and really prepare our graduates to be exceptional team players and team leaders," says Gloria Saccon, Director of the Queen's EMBA program.
Over the course of 16 hours, the class (some in photo above)was presented with a series of challenges designed to test their resiliency, team-building and leadership skills.
"Being thrown together with a new team and exposed to the mental and physical challenges quickly brought us together as a team, highlighting our individual strengths. The ambiguity of the day and the environmental elements added a unique element and pushed our team to look at challenges and situations with a different lens," Shara Tardif, EMBA'19, said.
In this issue
Alumni News
Inside Smith
Profiles
Dean's Message
Features
Parting Shot