A Change at the Top for Executive Education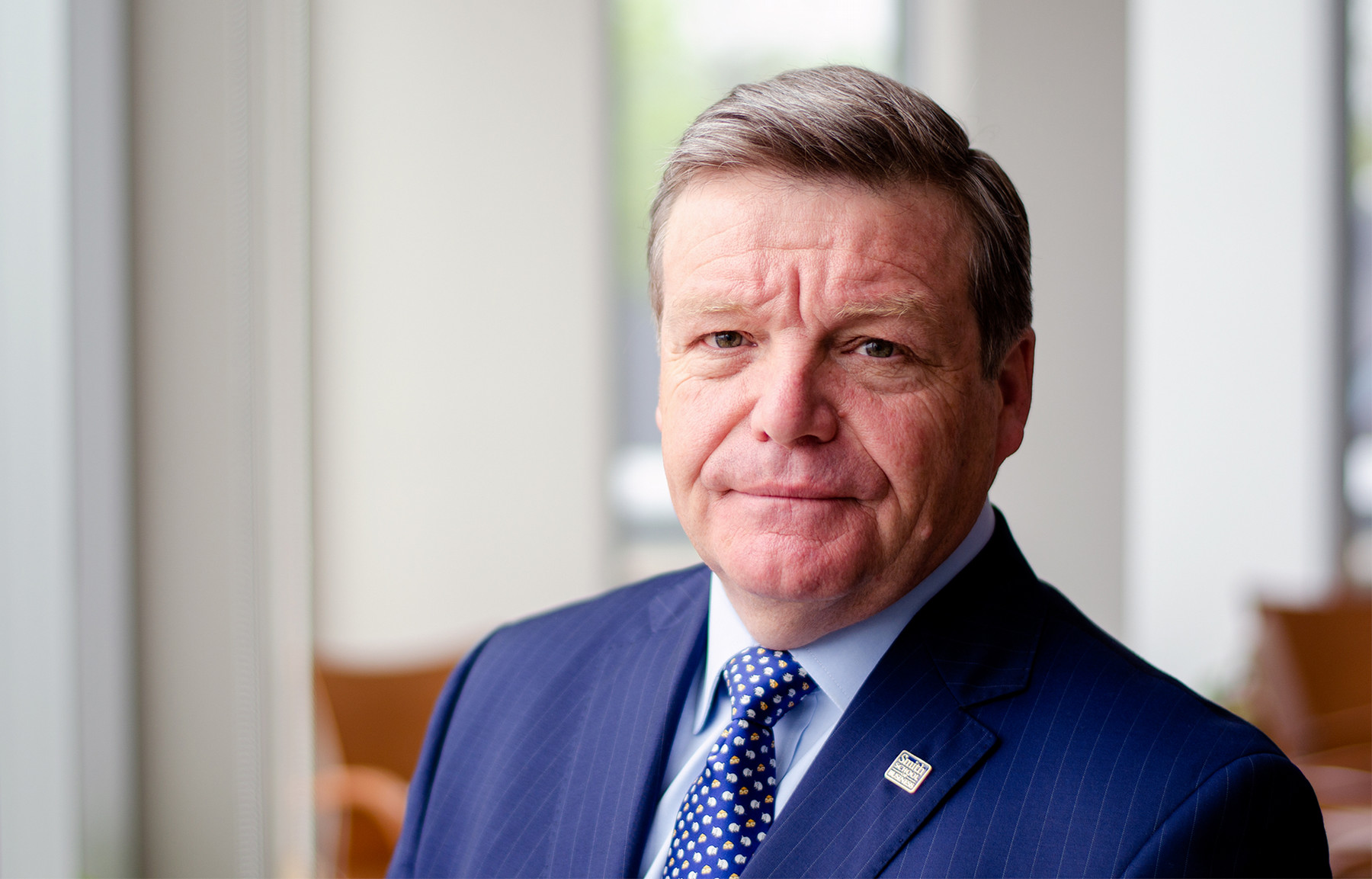 In the mid-1990s, as he was rising up the ranks of Warner-Lambert, David Sculthorpe, BCom'83, was given a mentor by the consumer products and pharmaceutical firm. His mentor turned out to be none other than Warner-Lambert's chief executive and chair Mel Goodes, BCom'57, LLD'94.
That has been one of many Queen's connections David (pictured above) has maintained since graduating Commerce. "Mel was a great mentor. I was fortunate to spend time with him. We became good friends," David says.
After a career that included leading Cadbury Adams Canada and the Heart and Stroke Foundation, David has returned to Queen's as executive director of Executive Education at Smith.
David calls his new role a dream job. "I'm a big believer in coaching and personal development. I've taken executive education courses in Canada, the U.S. and Europe, and they've all helped me be a better businessperson. I fundamentally believe in unlocking the potential of every person through development and providing them with experiences."
David takes over as head of Executive Education from Salman Mufti, EMBA'97, whose five-year term ended June 30. Salman has been a Smith faculty member for 21 years and previously served as director of both the full-time MBA and Executive MBA programs.
Salman (pictured below) says the Executive Education program has adapted to the changing needs of businesspeople and companies. For instance, more than 15 two-day programs have been added at SmithToronto, the school's state-of-the-art facility in downtown Toronto. One of those is "Learning to Lead", which helps companies' emerging leaders develop their management skills. The flagship Queen's Executive Program also now offers a more flexible format in Toronto, making it easier for participants to work around their busy work schedules.
"We run a very high-end experience in terms of the education and service we provide," Salman says. "We delight the heck out of our participants."
Salman says he plans to return to teaching at Smith. "I'm really looking forward to getting back to the classroom."
In this issue
Alumni News
Inside Smith
Profiles
Dean's Message
Features
Parting Shot