Our Team
The Institute for Sustainable Finance is led by a team of Canada's foremost experts and academics in areas of business and sustainable finance. With passion, drive, and determination, the leadership team is committed to helping Canada become an innovator shaper.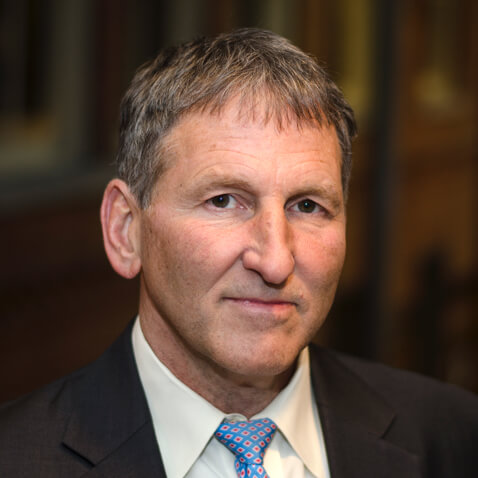 Sean Cleary, PhD, CFA

Chair
Dr. Sean Cleary is a Professor of Finance at Smith School of Business, Queen's University. He is the Chair of the Institute for Sustainable Finance based at Smith, and is a member of Canada's 2023 Clean50. Dr. Cleary is the founder and Academic Director of the Master of Finance program, holds a Ph.D. in finance from the University of Toronto and is a CFA charter holder. He is a current member of the CFA Society Toronto Advisory Council, and is a former member of the Board of Directors for the Toronto CFA Society and the Atlantic Canada CFA Society (where he served as President). 
Dr. Cleary has authored 14 finance textbooks and has published more than 30 research articles, including several in top tier finance journals. His publications have been cited close to 5,000 times and he has received several major research grants. His most recent research and educational interests focus on the field of sustainable finance. He is an Associate Editor for two finance journals and frequently serves as a reviewer for many of the top finance journals. Dr. Cleary regularly serves as an expert witness on cost of capital and capital markets, and appears regularly in the media. 
Ryan Riordan, PhD

Director of Research
Ryan is a Professor and Distinguished Professor of Finance at Smith School of Business and a recent recipient of the Bank of Canada Governor's Award. He is the Research Director for the Institute for Sustainable Finance and was recognized by the Globe and Mail as a Changemaker for his work on climate finance. Ryan is also the head of the newly established Institute of Financial Innovation and Technology at the Ludwig-Maximilians University in Munich Germany. Prior to joining Smith, Ryan was an Assistant Professor of Finance at the University of Ontario Institute of Technology (UOIT) and an Assistant Professor at the Karlsruhe Institute of Technology in Germany. His work has been published in all of the leading academic finance journals including the Journal of Finance, Journal of Financial Economics, and Review of Financial Studies.
Maya Saryyeva, MA

Associate Director
Maya Saryyeva joined the Institute for Sustainable Finance (ISF) in December 2018 to support the implementation of the Institute's core programs and outreach efforts. Prior to joining ISF, Maya worked in the international development sector, leading a number of United States Agency for International Development (USAID) funded governance and economic development initiatives in Eastern Europe as well as South and Central Asia. Maya is also pursuing a PhD in global development with a focus on sustainable finance. She researches the efficacy of global governance frameworks surrounding green bonds and sustainable initiatives.
David Watson

Associate Director, Communications
David is an experienced professional in public policy, media and the non-profit sector. Before joining ISF he held senior positions at the Macdonald-Laurier Institute, an Ottawa think tank, and the Ottawa Citizen, where he was the Editorial Pages Editor. David began his journalism career at the Globe and Mail. He is a graduate of Bishop's University and Ryerson University.
Simon Martin

Senior Research Associate
Simon Martin holds a master's degree in economics from the University of Toronto and an undergraduate degree in finance and economics from Dalhousie University. Prior to joining the Institute for Sustainable Finance (ISF), Simon worked at the Urban Analytics Institute where he developed price prediction models and analyzed data. Simon has a strong interest in energy markets and renewable energy sources. He loves spending time outdoors and is passionate about a clean energy future.
Will Hamilton

Research Associate
William has a mathematics degree from Dalhousie University and worked in radiomics and computer aided diagnosis before moving into sustainable finance. At the Institute for Sustainable Finance, he develops machine learning models to help process and understand large datasets, and provides assistance with research-related software development and writing tasks.
Yingzhi Sarah Tang

Research Associate
Yingzhi Sarah Tang joined the Institute for Sustainable Finance (ISF) in November 2022. Before joining the team, Yingzhi worked with both the private and public sector in Europe, Asia and North America to accelerate their climate and biodiversity ambitions. Over the past three years, Yingzhi led research on green finance and energy transition for emerging markets at the International Institute of Green Finance (Beijing, China), supported the insurance and banking sectors' climate risk assessment projects at the UNEP Finance Initiative (Geneva, Switzerland) and the Intact Centre on Climate Adaptation (Waterloo, Canada). She holds both a research-based Master's degree in Environmental Studies (Sustainability Management) and a Bachelor of Environmental Studies from University of Waterloo, and a Bachelor's degree in Business Administration from Nanjing University of Finance and Economics (China).
Andrew Hawling

Research Associate
Andrew Hawling joined the Institute for Sustainable Finance (ISF) in April 2023. He holds a Master of Laws (Global Professional) in Innovation, Law and Technology from the University of Toronto, a Master of Digital Media from Toronto Metropolitan University (formerly Ryerson University) and a Bachelor of Commerce (Hons.) in Marketing from Ontario Tech University (formerly UOIT). In addition to his experience as a Graduate Assistant at TMU's Ted Rogers School of Management, he has previously worked in the banking, regulatory and sports/recreation sectors.
Miki Tang

Intern
Miki is pursuing a Bachelor of Commerce at Smith School of Business. She is passionate about sustainability and social impact in the finance sector. At the Institute for Sustainable Finance (ISF), she assists with communications and marketing initiatives. Miki explores different industries and advocacy work through her leadership positions with organizations such as Queen's Global Markets, Queen's Case Competition Union, EDGE Queen's, and Queen's Entrepreneurship and Innovation Committee.