Event

1:00-1:00 PM EDT
Oct 21, 2020
Virtual
The United Nations' Intergovernmental Panel on Climate Change (IPCC) 2018 report shows that without significant action over the next 12 years, we are facing dire long-term consequences due to climate change. It is universally accepted that finance plays a critical role in achieving the transition to a clean economy, and that it will require significant collaboration of academics, educators and private sector representatives.
The conference will bring together academics from the CSFN, other like-minded academics, and financial industry participants to discuss the latest innovations in sustainable finance research and education. The conference presents an opportunity to discuss both current and challenging issues related to sustainable finance development in Canada. Ultimately, the goal of the conference is to serve as a platform for discussions that will support the transition of Canada's financial system to one in which sustainable growth is engrained in everyday policy decisions and business practices.
If you would like access to any of the research papers or detailed abstracts that were presented at the conference, please email maya.saryyeva@queensu.ca.
The following reports discussed during the conference are publicly available:
Download the Conference Report
Presenters
Mark Carney
Mark Carney is currently the UN Special Envoy for Climate Action and Finance and Prime Minister Johnson's Finance Adviser for COP26
Mark was previously Governor of the Bank of England (from 2013 to 2020), and Governor of the Bank of Canada (from 2008 to 2013).
Internationally, Mark was Chair of the Financial Stability Board (from 2011 to 2018), He chaired the Global Economy Meeting and Economic Consultative Committee of the Bank for International Settlements (from 2018-2020) and was First Vice-Chair of the European Systemic Risk Board (from 2013-2020). He is Vice Chair of Brookfield Asset Management and a member of the Global Advisory Board of PIMCO, the Group of Thirty, the Foundation Board of the World Economic Forum, as well as the boards of Bloomberg Philanthropies, the Peterson Institute for International Economics and the Hoffman Institute for Global Business and Society at INSEAD.
Mark was born in Fort Smith, Northwest Territories, Canada in 1965. After growing up in Edmonton, Alberta, he obtained a bachelor degree in Economics from Harvard and masters and doctorate degrees in Economics from Oxford.
After a thirteen-year career with Goldman Sachs, Mark was appointed Deputy Governor of the Bank of Canada in 2003. In 2004, he became Senior Associate Deputy Minister of Finance. He held this position until his appointment as Governor of the Bank of Canada in February 2008.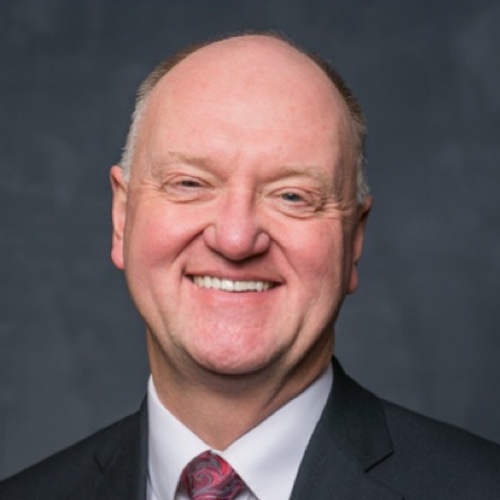 Andrew Karolyi
Andrew Karolyi is Professor of Finance and holder of the Harold Bierman Jr. Distinguished Professorship in Management at Cornell University's SC Johnson College of Business. He also holds an appointment as Professor of Economics in Cornell's College of Arts and Sciences. He currently serves as Deputy Dean and Dean of Academic Affairs. He joined Cornell University in 2009 after having taught for 19 years at Ohio State University.
His research specializes in the area of investment management with a focus on the study of international financial markets. He has published extensively in journals in Finance and Economics, including the Journal of Finance, Journal of Financial Economics and Review of Financial Studies, and has published several books and monographs. His book, Cracking the Emerging Markets Enigma (Oxford University Press), was published in 2015.
He is a past recipient of the Michael Jensen Prize for Corporate Finance and Organizations, the Fama/DFA Prize for Capital Markets and Asset Pricing, and the William F. Sharpe Award for Scholarship in Finance. In 2017, he was elected as a Fellow of the Financial Management Association International. He is a Fellow of the Cornell Atkinson Center for Sustainability and Senior Fellow of the Asian Bureau for Finance and Economic Research.
Professor Karolyi served as Editor and then Executive Editor of the Review of Financial Studies from 2011 to 2018, one of the top tier journals in Finance. He is a past president of the Western Finance Association, past president and trustee of the Financial Management Association, and formerly a member of board of directors of the American Finance Association.
Professor Karolyi received his Bachelor of Arts (Honors) in Economics from McGill University in 1983 and worked at the Bank of Canada for several years in their Research Department. He subsequently studied for his MBA and PhD degrees in Finance at the Graduate School of Business of the University of Chicago.