Student Profile: AMBA Impact at Royal Winter Fair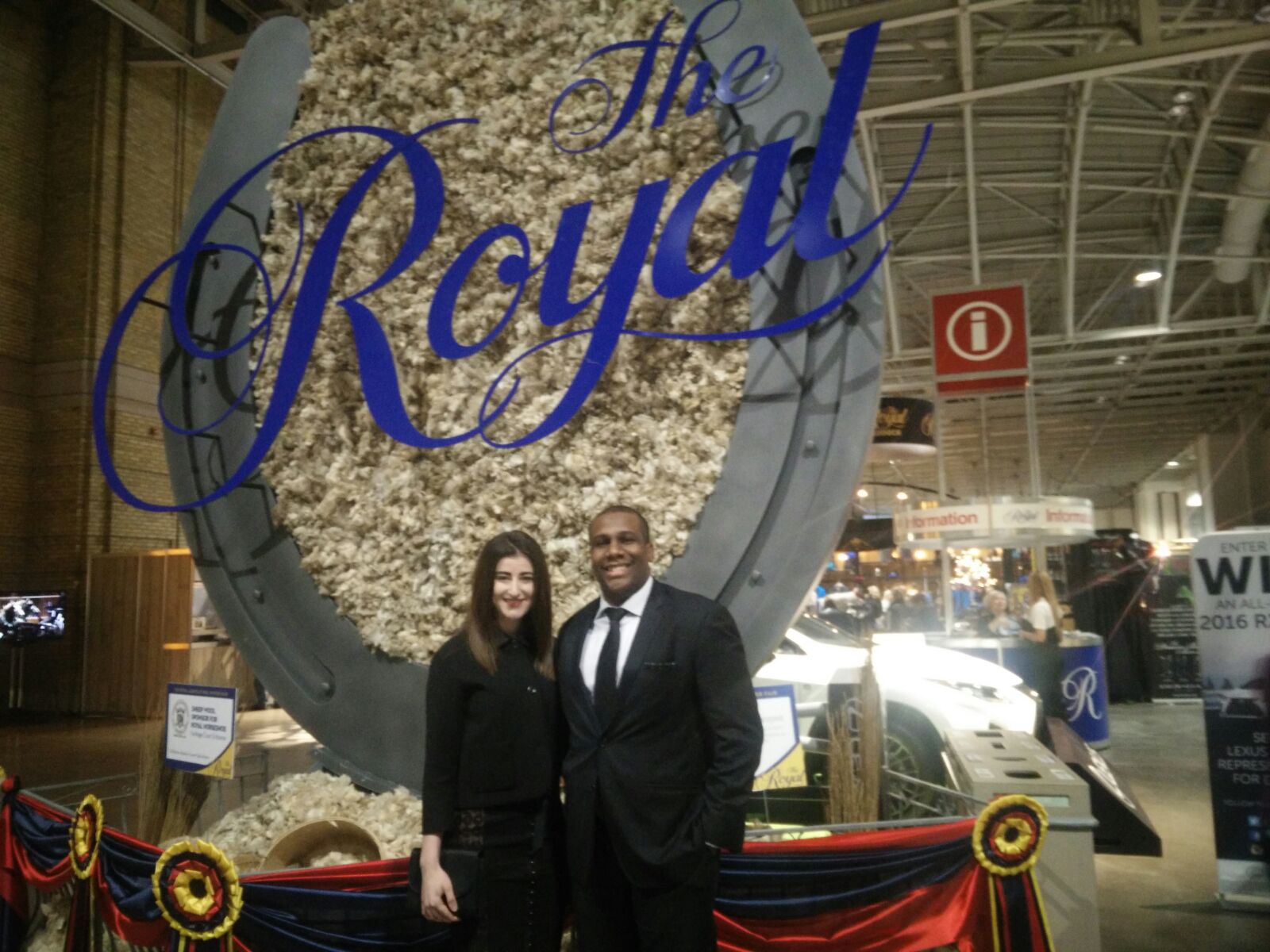 Article by Christina Sager, Program Manager, Centre for Social Impact
One of the highlights of working with over 500 students in the Certificate in Social Impact Program is witnessing the impact each student has on their communities. As part of our program, Certificate students participate in a volunteer project that allows them to explore their interests and apply their skills to create positive social change in their communities in Kingston, across Canada, and globally.
Both our undergraduate and graduate students are encouraged to think of ways they can uniquely benefit their communities by actively participating in outreach activities, typically with a registered charity or non-profit organization.  In particular, our graduate students are challenged to plan and present a work plan and deliverable that not only provides a significant contribution to the needs of an organization, but also fosters their own passion and business expertise.
Last year, a group of AMBA '2017 students worked with representatives from the Royal Agricultural Winter Fair.  The Royal Agricultural Winter Fair is the largest combined agricultural fair and international equestrian competition in the world, and generates about $51 million in spending and tax generation annually. As a registered charity, the Royal focuses not only on delivering world class competitions, but on inspiring agricultural education and farm focused family entertainment.
Representatives of the Royal Agricultural Winter Fair were seeking assistance in the development of a strategic marketing plan for their VIP seating program.  This program provides the organization with revenue, in addition to possible sponsorship opportunities.
Motivated by personal reasons and the opportunity to apply their marketing knowledge, three of our AMBA Certificate students, Leo Bailey, Sala Scarcello and Zhe Zhang worked together to address the needs of the Royal. The students spent many hours over the year working with the Royal representatives, deepening their understanding of the organization, its history with this program, and the competitive nature of entertainment events in Toronto.
The students' hard work resulted in a comprehensive strategic marketing plan which provided several recommendations that the Royal could implement to improve their VIP seating program. This plan was very well-received and the Royal incorporated the group's recommendations with plans to implement additional suggestions in the coming year.
Both parties were delighted with the process and the outcome of this project.  The group found the team at the Royal as being great to work with and the Royal reported that the changes implemented provided positive traction in the desired direction. This is an example of how you can make significant change in your communities through the Certificate program.