Get Comfortable with Being Uncomfortable: Taleen Haneshian on How Volunteering in Armenia Shifted her Perspective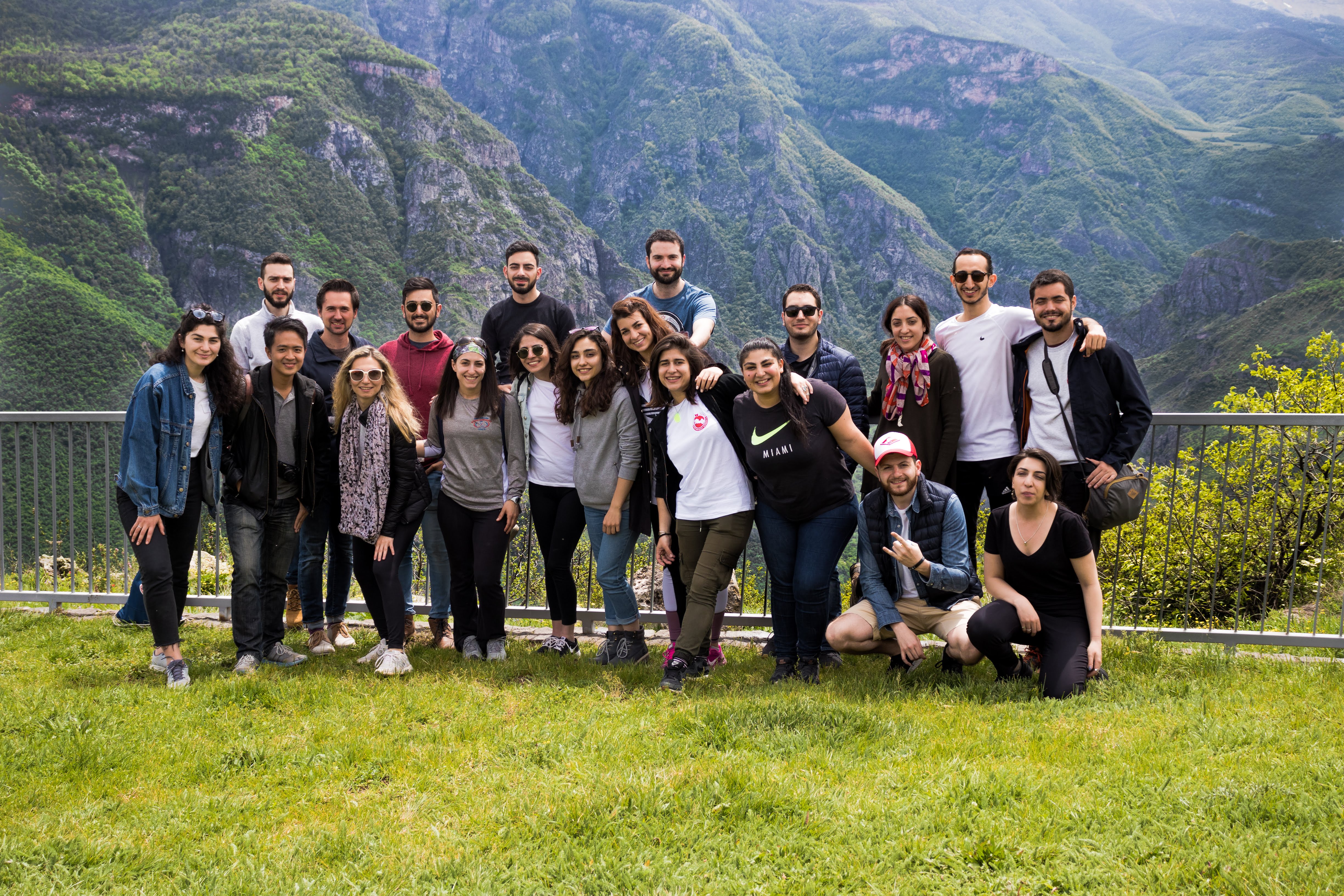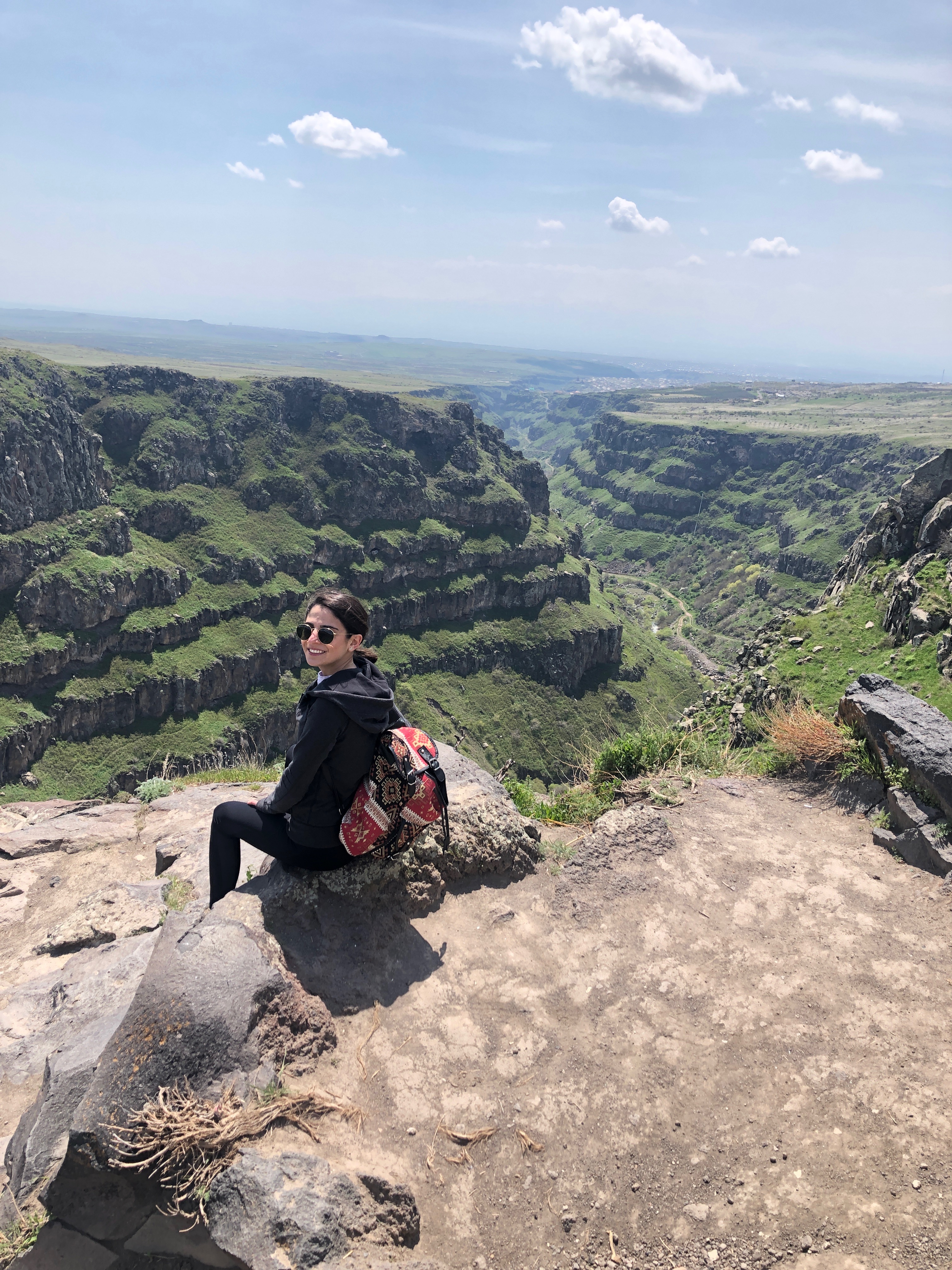 Taleen Haneshian, a recent graduate of the Accelerated MBA and Certificate in Social Impact, was encouraged by her experiences at Smith to continue dedicating her time to giving back. Following graduation, Taleen took on a new challenge and spent time volunteering in Armenia for an organization called FAST (Foundation for Armenians in Science and Technology). In this blog, Taleen shares her experience of how volunteering abroad gave her new perspective on stepping outside of her comfort zone. 
For as long as I can remember, I have always been a volunteer.
I've volunteered in several organizations within my community consistently throughout the years.  There is a different sense of joy that is felt in the heart when you give back – especially when giving towards something you are passionate about.  It creates a new sense of purpose.
When I completed my MBA, yes, I felt fulfilled and felt like I had accomplished a milestone.  The long nights, the numerous meetings, the study groups – they all came to an end.  Though of course, I was satisfied with this accomplishment, in a couple of months, I was ready for the next challenge. I decided to do something that I had always wanted to do but had always shied away from– volunteering abroad.
Volunteering aboard in a developing country has always interested me. The thought of packing my bags and going to an unfamiliar country for an extended time scared me.  My inner voice kept nudging me, and I kept thinking of one of the sayings: "Sometimes the scariest decisions in life, are often the most rewarding."  I cannot express just how true this has been for me.
I made a bold decision and left my full-time job at one of the most reputable technology firms in Toronto. I chose to make this big step to give my time and effort to a country that is transforming and growing– somewhere where my contributions would make a more significant impact. 
I travelled over 9,000 KM to the other side of the world; a small, forgotten yet beautiful country called Armenia. An ancient place, with ancient people who have survived Genocide, the collapse of the Soviet Union, the Spitak earthquake, and geopolitical conflict with neighbouring countries.
Armenia wasn't entirely new for me. I have travelled there twice in the past; however, both times I've left my tourist hat on. This time it was different. I had one purpose- I simply wanted to serve – share my knowledge and skills to a non-profit organization that in exchange, provided many personal and professional learnings. Often times, we confuse volunteer work as a form of giving back only, but I truly believe that volunteering is a form of exchange. An exchange of knowledge and skills between the volunteer and host organization.  It somehow shifts our perspective in the process.
I volunteered in a non-profit organization called FAST (Foundation for Armenians in Science and Technology). An organization that was working FAST (pun intended!) to bring the next most cutting-edge and innovative ideas to life. The organization included a start-up studio, data science, innovation and research teams. I was beyond impressed with the work of this group of ambitious and smart young leaders of Armenia. I had the opportunity to work on a large-scale innovation project that is being introduced to Armenia shortly and even worked directly with the "Women Entrepreneurship Program" to help them prepare for their first pitch competition. I was humbled to be surrounded by such bright and ambitious minds. These were only incredibly small contributions to this organization that I know will catalyze a "ripple effect" to the development of science and technology in Armenia.
My experience also went beyond working with the people in Armenia. I lived with a host family in the city of Yerevan to ultimately experience cultural immersion for a deeper understanding of the country's locals; engaging in their daily life routines, cuisine and language. My host family treated me like their own and shared the most accurate reflection of the country's current realities. Often times after work, I would come home and reflect on my experiences and encounters, and together, we would exchange our perspectives.
I remember the second day of my trip sharing I met the Prime Minister on the streets of Yerevan on Citizen's day. It was so impactful to see the PM walking with the people - being with the people - on such an important day.  I recall coming home that day to express this feeling with my host mom, who would always ask me how I perceived such events. What for me seemed like the best thing, was not always aligned with the views of my host family, or the people of Armenia in general. Just as some of the things in Canada could be viewed similarly. Dialogue deepened our connection to one another, and my link to Armenia that much more.
Engaging in this unique opportunity has widened my horizons of life and impacted me in multiple ways.  It challenged me to get out of my comfort zone, to test my initial beliefs and to learn more about others and myself. I've met countless people of various backgrounds and history throughout my journey- understanding their lives, aspirations and opportunities took me to a place of self-reflection. To fully reflect on my life and my goals, while digging deeper to recognize and acknowledge my purpose.
I learned that volunteering takes courage and patience. Learning and living in humbling conditions can only make you a more empathetic, authentic, and charismatic leader that the world is waiting for. It is a part of the journey of growth.  It is by working and living through these conditions and experiences that we can truly deepen our understanding of a country's situation, people, and culture.
This "scary" decision was my BEST decision.
It's definitely not easy to step out of the comfort of your own home and enter a country or organization that is different. On a personal level, I've embraced the feeling of vulnerability, and I will continue to do so to open my path to other courageous adventures.
As I pack for my second adventure, I can only wish similar experiences for everyone. Life can teach us so much more when we get comfortable with being uncomfortable.
A brighter future begins with each of us with a single brave step. 
Written by Taleen Haneshian, AMBA 2019
Are you a current student or alumnus with a story to share about your experience in social impact, entrepreneurship, or innovation? Email Marina at csi@queensu.ca.