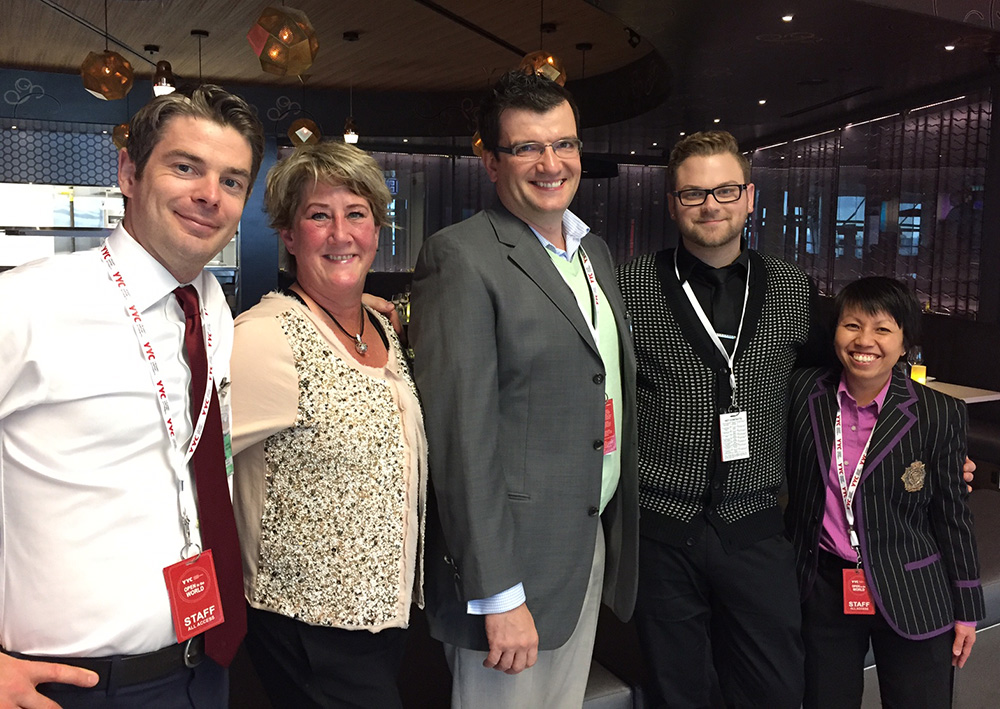 My company, Vin Room, is Canada's largest wine-bar company, offering more than 100 wines by the glass at each of three Calgary locations, including the most recent one, at YYC Calgary International Airport's new terminal. Our extensive wine list is paired with globally inspired dishes using local and regional ingredients.
Why I started the company: While I was on sabbatical from my job in the oil-and-gas industry I discovered my passion for travel, food and wine. The idea for Vin Room came to me when I was walking past a boarded-up heritage building in the Mission district of downtown Calgary. This 1905 gem struck me as a perfect location to build a wine bar that would have great neighbours, energy and service.
The most fun I've had so far: Managing the airport Vin Room project, which took four years from its inception to its opening in late October 2016. The planning and approvals process took years, while the construction phase lasted five months. Keeping travellers' needs in mind was paramount, so we sourced ergonomic, adjustable bar stools, custom-built tables and under-banquette spaces for storage of carry-on luggage. After having been on-site each week during construction, watching guests relax now in the comfortable setting we created from scratch is extremely rewarding.
Most challenging issue: Rebuilding our first location after the devastating 2013 flood was, hands-down, my most challenging experience as a business owner. The entire Mission neighborhood was under water; we lost 1,000 bottles of wine and the main floor was severely damaged. I sent the affected employees to our second location to ensure they kept working and being paid. 
Thanks to the support of the contractors and tradespeople who had worked on both locations, and to local volunteers who helped with the post-flood clean-up, we were able to rebuild our wine cellar, entire mechanical and plumbing systems and the main floor of the restaurant in just five weeks!
Submit your New Venture
To be showcased in this section, please send us the details of your startup by submitting our form.