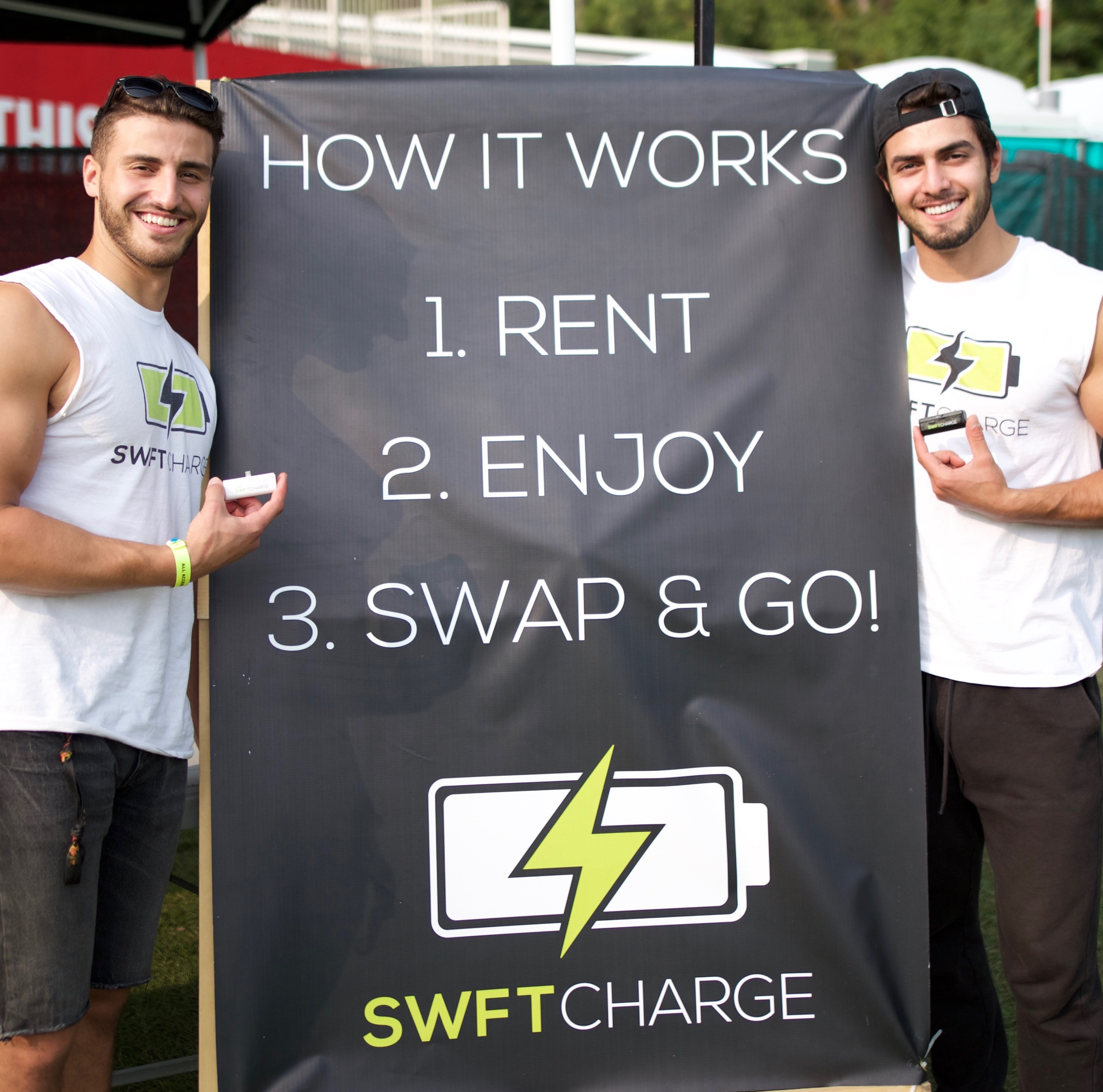 My company, SWFTCharge provides a quick, portable and convenient phone-charging service for conferences, festivals, theme parks, sporting events and other large-scale venues. Our mission is to eliminate battery anxiety in places where it is experienced the most
How it works: Individuals purchase the service at a nearby kiosk and leave with a SWFTCharger. The small, compact device provides a quick 40-minute charge of customers' cell phones. Once depleted, the SWFTCharger can be swapped for a new one as often as customers want while they're at the venue. Upon leaving, individuals drop off their used SWFTChargers that are then recharged for the next use.  By eliminating charging pads, wires and lockers we're providing users with a frictionless customer-centric service that is convenient and untethered.
Why I started the company: I've always been a big fan of concerts and live-music festivals. In the summer of 2016, I realized that my phone battery rarely lasted an entire performance. I teamed up with a colleague in Queen's Engineering and together we began surveying concert and festival-goers to observe if short battery-life was an issue for respondents. Over the course of about eight months we amassed and analyzed this survey data and concluded that this was a serious pain point that had not been effectively alleviated. Shortly thereafter SWFTCharge was developed.
A Queen's or QSB connection: We owe credit to Paul Chipperton who mentored us during our final year at Queen's. As an experienced entrepreneur himself, he provided us with advice and guidance on how to navigate through the ups and downs of the launch of our start-up. 
Submit your New Venture
To be showcased in this section, please send us the details of your startup by submitting our form.