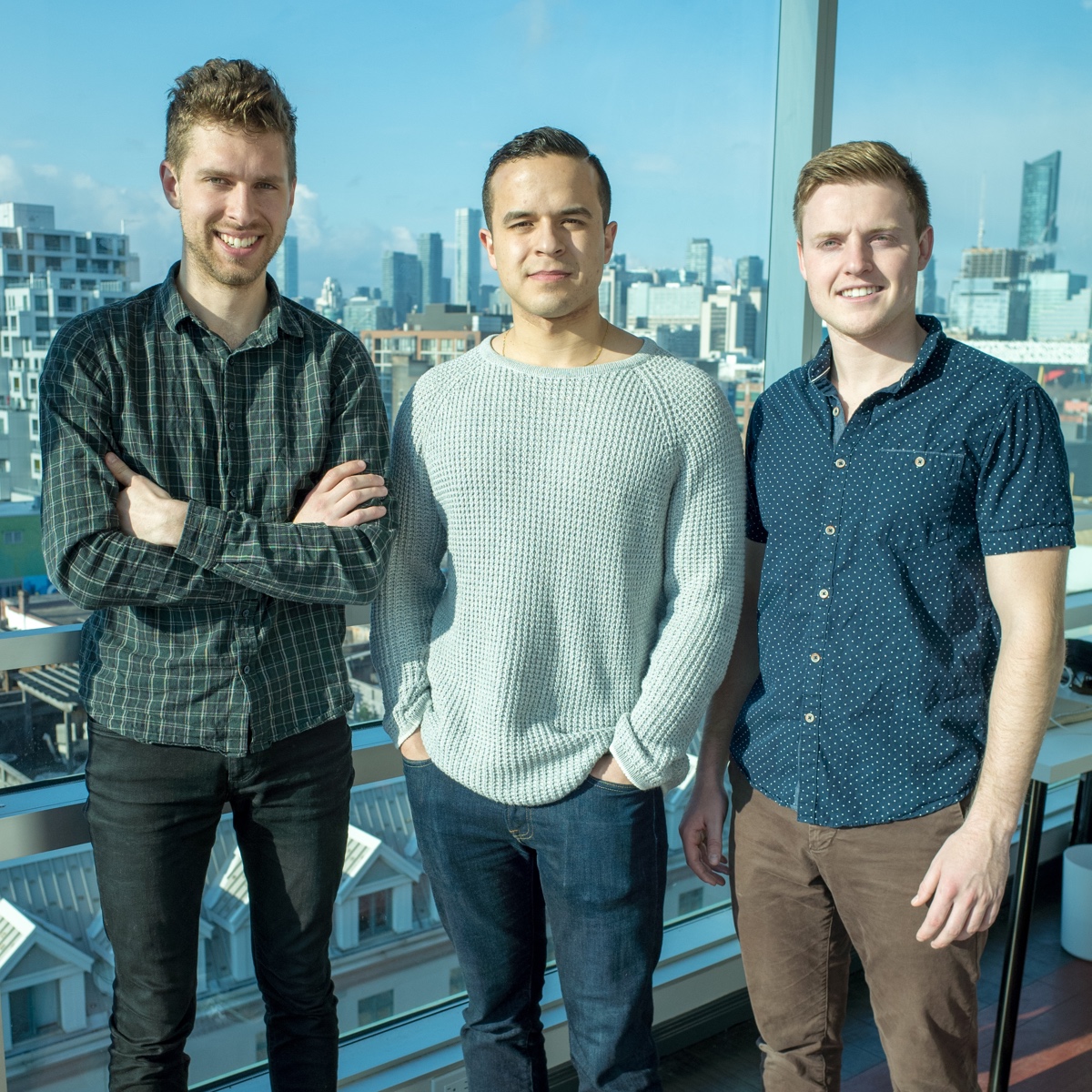 Billboards, newspaper ads, door knocking. These are the oft-used tools of real estate agents to drum up business. But Sam Battista, BCom'16, has a better way. His company, PropertySpark, lets agents more easily reach homebuyers and sellers through social media. We spoke with Sam, PropertySpark's CEO (centre in photo left), about the venture.
Explain how PropertySpark works?
PropertySpark is a software platform by which real estate agents can advertise their properties and themselves on social media. Agents with a home for sale can upload a picture and information to propertyspark.com, decide where — by city and neighbourhood — they want it advertised and, with a few clicks, launch a campaign on Facebook and Instagram that'll go to the people most likely to be in the market to buy a home in that area. 
Why is social media better for real estate agents than, say, newspapers?
People's eyeballs are no longer in print. They're on their mobile devices, usually on social. We've found people are nine times more likely to engage with a real estate agent directly on Facebook or Instagram than to call the agent or go to the agent's website.
How do you make money?
Agents pay us a monthly fee. They can start with a 14-day free trial. Since we launched, we have serviced over 1,000 agents. About 70 per cent of those have been in the U.S.
How did PropertySpark start?
I knew after graduation that I wanted to do something entrepreneurial but wasn't sure what. I started working with my dad in his real estate business, doing everything from email marketing to social. I discovered that Facebook ads worked really well, and social media affected his business tremendously. We actually doubled his commissions.
What's next for your company?
PropertySpark is B2B, but we have something new, called Candor, that's for consumers. Right now, in the U.S., you may go to Zillow to find a home, then to LendingTree for a mortgage rate, then Geico for insurance, and Yelp to find a mover. There's no single place. Candor is Expedia for home buying. It's a platform that's going to help people through the entire home-buying journey. ▪
Submit your New Venture
To be showcased in this section, please send us the details of your startup by submitting our form.