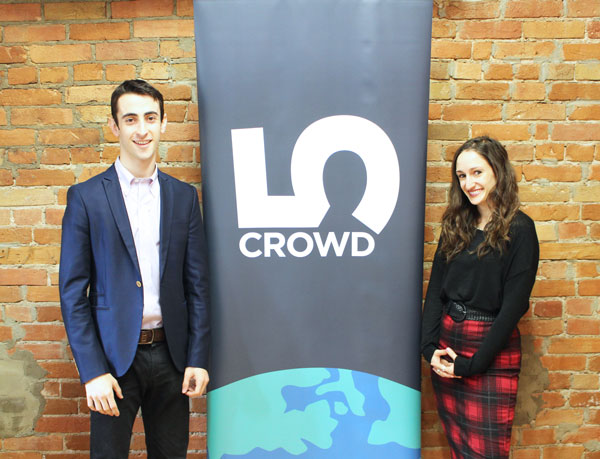 Bram Warshafsky & Rachel Zimmer
Our company, 5Crowd, is an ad agency with no creative or production employees on staff. Instead, we have curated a global network of freelance professionals, which we call our Crowd. We collaborate with them on a project-by-project basis using a proprietary digital platform. Freelance professionals in more than 150 cities partner with 5Crowd to land assignments from big-brands. To date, 5Crowd has completed more than 1,000 projects for such companies as Labatt, Pepsi, Hershey, Twitter and CIBC. 
Why we started the company: As Brand Managers in consumer packaged goods, we noticed that marketers were being asked to do more with less. Demands were for more content, more often, for more channels, while using less resources, including dollars and time. In working with freelance professionals, we were impressed by their passion, their responsiveness and their low overhead. 
Our 'aha' moment came when we saw an opportunity to solve an industry problem by launching a technology-enabled marketing production agency. Since then, we've been on a mission to build the business partner we wish we'd had when we were on the client side.
The most fun we've had so far has been seeing the social impact of our venture. We've made more than 1,000 payments to freelancers around the world, connecting great talent with rewarding work opportunities, regardless of gender, race, geography or any other label. It's been both rewarding and fun. 
A Smith School of Business connection: We met in first-year Commerce and have built incredible relationships with classmates, professors and the broader Queen's community. There are many people within the business school who have been very supportive, but we definitely wouldn't be where we are without the help of Marketing Professor Ken Wong.
Submit your New Venture
To be showcased in this section, please send us the details of your startup by submitting our form.