Faculty Research
Researching Resilience
Jana Raver
Associate Professor and E. Marie Shantz
Professor of Organizational Behaviour
Every day in organizations big and small, people face adversity, conflict and stress. How can these be overcome? How can people be more resilient? In her research, Jana Raver seeks the answers. "I am deeply concerned about social issues, particularly the hardships that people face and how they can adapt and overcome difficult circumstances," she says.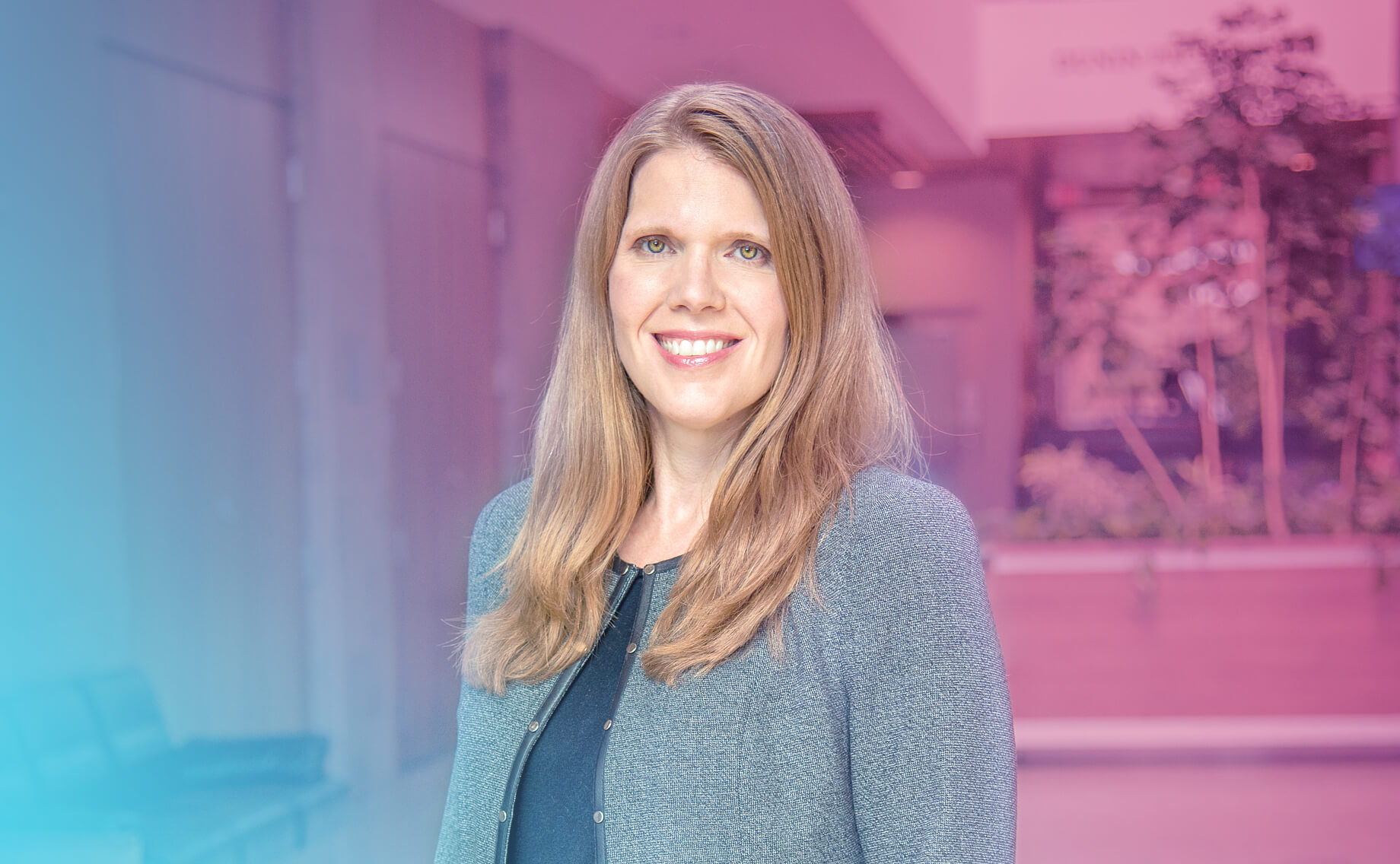 A recently published study demonstrates the practical applications of her work. Jana and Concordia University associate professor Ingrid Chadwick, PhD'13, examined the psychological resilience of first-time entrepreneurs. For two years they studied people in a government-backed training program as these individuals developed, launched and operated new businesses.
The researchers identified three characteristics shared by successful entrepreneurs – psychological resilience, a challenge mindset (seeing obstacles as opportunities) and proactivity – that, in combination, predicted a 129 per cent increase in the odds of business survival. The results are useful not only for entrepreneurs but new-venture investors, too.
Jana grew up in Orlando, Florida and earned her PhD in industrial and organizational psychology from the University of Maryland. Fifteen years ago she came to Smith, and her work has been published in top journals such as Academy of Management Journal, Science and Journal of Applied Psychology.
"I want to equip people and organizations with resources to prevent adversity."
Jana has delved deep into organizational behaviour, studying the damaging effects of workplace aggression, sexual harassment and discrimination on employees and teams. Her goal: to encourage leaders and policymakers to prevent such behaviour and create more positive environments. Her research, she says, shows the need for more attention on creating organizational cultures that encourage helping, conflict resolution and bystander intervention.
"I want to equip people and organizations with resources to prevent adversity when possible, and to empower them to overcome it when it is inevitable," she says. "Ultimately, I seek to improve people's well-being by finding ways that they can thrive despite the challenges they face."