Highlights of Giving
Achieving success with donor support
Thanks to the generosity of alumni, friends, parents, faculty, staff, students, corporate and foundation partners, Smith School of Business has continued to raise funds in support of priorities that will help ensure students achieve their full potential. In our fiscal year 2018/2019, $6.5 million was raised in support of Smith.
Gifts and pledge payments went to a number of important initiatives in the 2018/2019 year: student financial aid (60% of gifts and pledges by priority); Smith centres and student experience (29%); Dean's Innovation Fund and other initiatives (5%); faculty support (4%); and Goodes Hall (2%).
Class giving is a powerful way for alumni to give back collectively to Smith.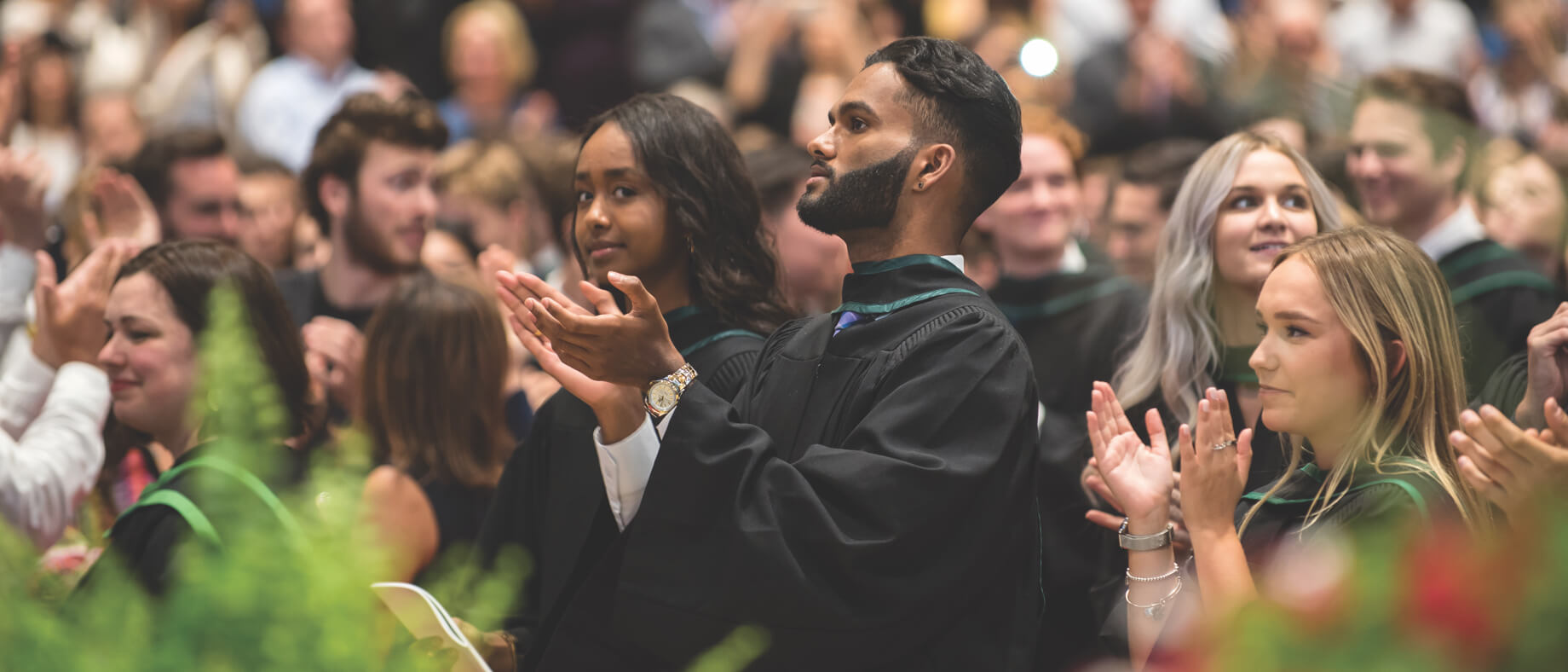 Homecoming 2018
Homecoming 2018 was a reunion-giving record-breaker with over $4 million raised by the 14 classes that participated in campaigns. Another five graduating class campaigns took place in 2018/2019, and three – MBA'19, EMBA'19 and MBA'20 – hit 100 per cent participation.
There were several Homecoming class highlights. The BCom'78s broke a fundraising record with a class gift of $1,747,779. They also had the highest participation among returning Commerce classes at 27 per cent. Among returning MBA classes, the highest class gift was from the MBA'88s, with $55,500. The MBA'13 class had the highest participation at 10.3 per cent. Overall, there were 477 attendees at Homecoming.
These campaigns show not only the remarkable generosity of Smith students and alumni but the tremendous and tireless dedication of class-giving volunteers. Class giving supports various initiatives at Smith such as student financial aid, the Commerce Legacy Fund for Student Health and Wellness, faculty fellowships and the MBA Legacy Fund.
MBA Legacy Funds
This past year the Executive MBA class of 2019 raised over $60,000 for the EMBA Legacy Fund, which supports a number of student-led initiatives and projects for the program. "We recognized that the campaign provided us with an opportunity to contribute to the school that brought us together, and to leave a class legacy," says Tracey Cook, EMBA'19, class president and a member of the class fundraising committee. "Our hope is that this fund will be used to support future students and that our effort will encourage future classes to also pay it forward!"
The EMBA Legacy Fund built on the success of the MBA Legacy Fund. Established by the MBA class of 2012, the MBA Legacy Fund supports projects in Smith's full-time MBA program. Last year it provided funding for initiatives such as equity research software, national and international case competitions, networking trips, the annual Scale-Up Summit, and Women in Leadership Conference.
Class giving is a powerful way for alumni to give back collectively to Smith. If you are interested in volunteering or giving, please contact Jessica Duggan, director, alumni engagement & reunion giving, at jduggan@queensu.ca.