Growing our Global Network
Preparing graduates to thrive in international markets
Business today is global. And so is Smith School of Business. The international view is at the heart of everything we do – from training students for the realities of global business to providing opportunities to study abroad at one of our partner schools.
Smith offers 219 international study program options at 123 partner schools in 38 countries on six continents. Several new partner schools were added in the last year: London Business School in the U.K., ESMT in Berlin, and the Faculty of Management, Economics and Social Sciences at the University of Cologne in Germany.
In the last year, 487 students studied abroad, and 85 per cent of third-year Commerce students went on exchange. The experience of living overseas, studying with people from other countries and learning first-hand about different cultures gives Smith graduates a true advantage.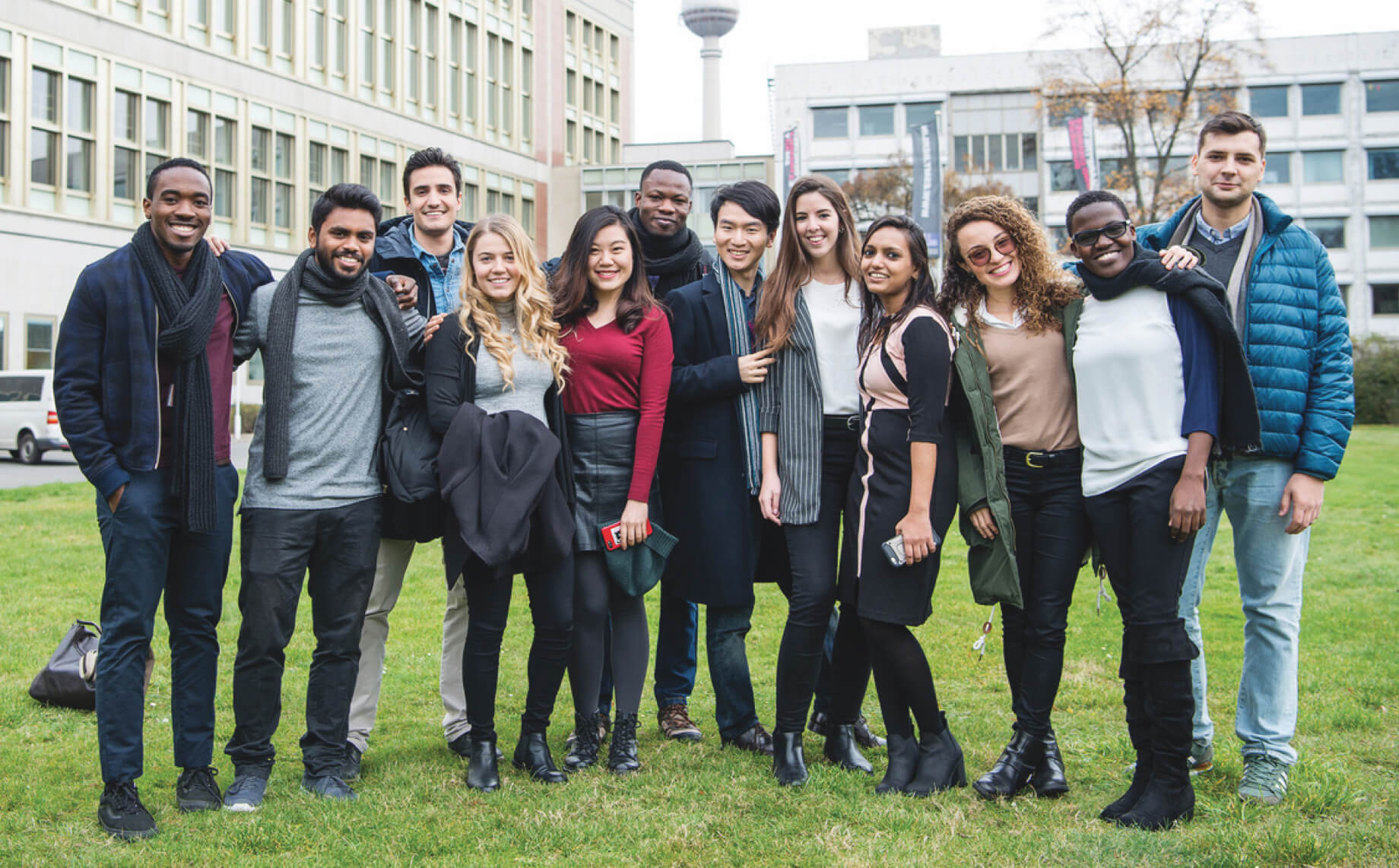 Adding international opportunities
The last year saw the introduction of several new initiatives to enhance the experience students can have abroad. For example, Commerce students now have a chance to earn two undergraduate business degrees: one from Smith and one from Guanghua School of Management at Peking University in Beijing. A partnership announced in April 2018 will see the accepted students spend two years at Smith and two years in China, alongside students from 13 other top universities around the world, as part of Peking University's Future Leaders program.
Smith is also providing new global opportunities for analytics students. The school's new Global Master of Management Analytics (GMMA) allows working professionals to master the essential strategies for applying analytics to business from anywhere in the world, through a blend of online learning and immersive sessions at SmithToronto, Mannheim Business School in Germany, Silicon Valley and Smith in Kingston.
Finally, Smith partnered with three leading international business schools this past summer to create the Global MIM Network. Students at each school can take courses at the partners: Imperial College Business School in the U.K., ESMT Berlin in Germany, SMU Lee Kong Chian School of Business in Singapore and at Smith. Through Global MIM, Smith's Master of International Business students can earn certificates from partner schools and get exclusive access to exchange opportunities at these three top global business schools.
The last year saw the introduction of several new initiatives to enhance the experience students can have abroad.
Case competition success
Smith students do more than study abroad. They also compete against teams from other universities in international case competitions – with several notable successes in the last year. At the Creative Shock international social business case competition in Lithuania in December 2018, a Smith MBA team won first place. The event was held at ISM University of Management and Economics.
Meanwhile, Commerce students scored eight Top 3 finishes, including five wins, at international case competitions held around the world. In January 2019, a Smith Commerce team won second place at the Champions Trophy in New Zealand. The Champions Trophy is an annual case competition in which only the world's top undergraduate case competition universities are invited to participate.