100th Commerce Class
This fall, Smith School of Business at Queen's University celebrates a century of innovation with the arrival of the 100th Commerce class (Comm'23) at Goodes Hall. The occasion marks a milestone. One hundred years ago, in 1919, Queen's University launched the first undergraduate business degree in Canada. As the program grew in popularity, the business school that is now Smith was established. Today, Smith Commerce is renowned for excellence and leadership in business education, having pioneered team-based and experiential learning.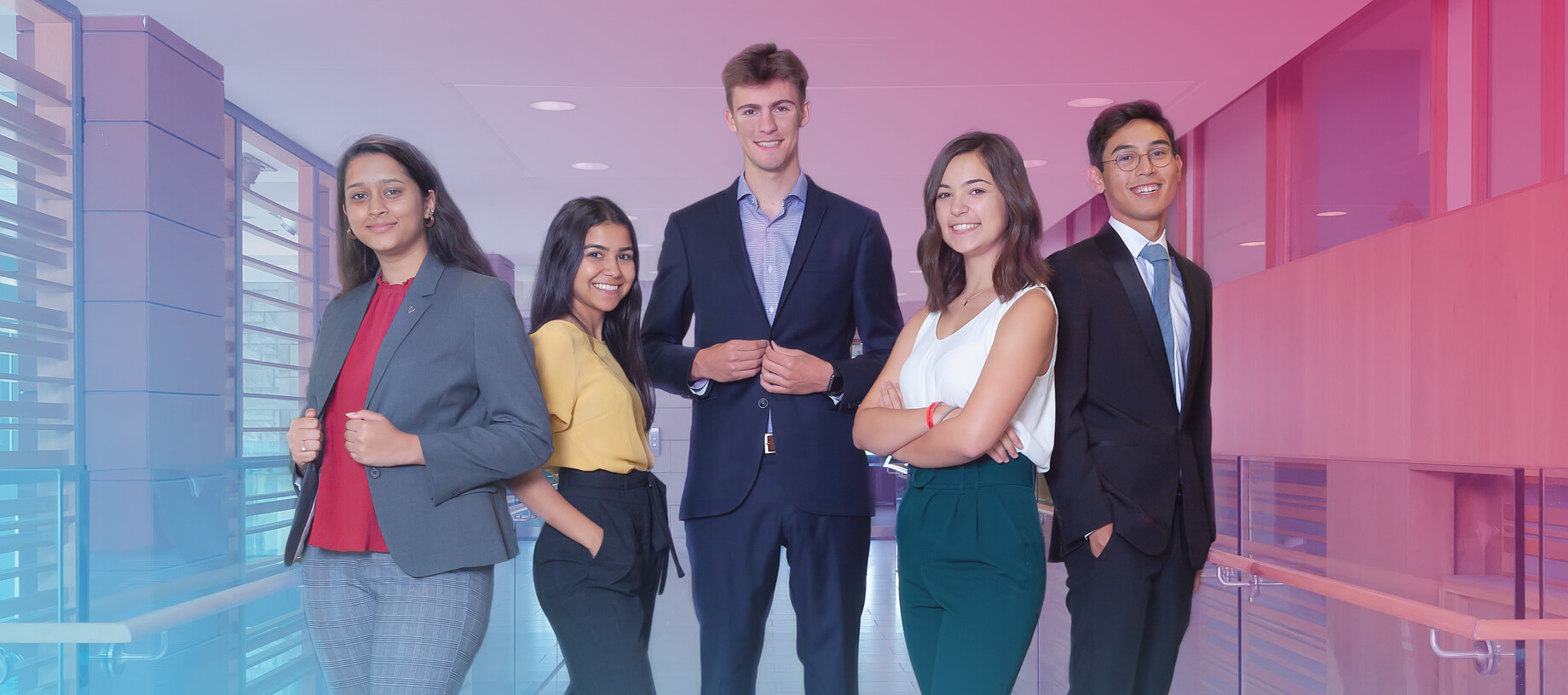 The 100th Commerce class reflects the growth and diversity of Smith today. There are 495 students. More than half (52 per cent) are women. They come not just from across Canada but around the world, too. Seventeen per cent of the class is international, with citizenship from countries such as Bulgaria, Ireland, India, Peru, Jordan, Pakistan, Nigeria and China.
This, of course, was all far off in 1919. The first graduating class of 1921 comprised just two students. The next year seven graduated, including the first woman to earn an undergraduate business degree, Beatrice Eakins, BCom'22. The curriculum focused heavily on economics and math in the early days, with graduates likely finding jobs in business sectors such as banking and manufacturing.
Today's students still learn the fundamentals of business. But they also attain a deep understanding of business strategies and concepts, including innovations that are changing the nature of work. At Smith, they also foster personal capacity in leadership, teamwork, cultural intelligence, resilience and presentation. In other words, they're ready to take on the world!
Here's to a century of Commerce education, and the next 100 years, too! Discover the rich history and legacy of Commerce, and share your memories, at smithqueens.com/100