Student Profile
The Next Generation
Benny Lam, Comm'22
Recipient: Commerce 1978 Admission Bursary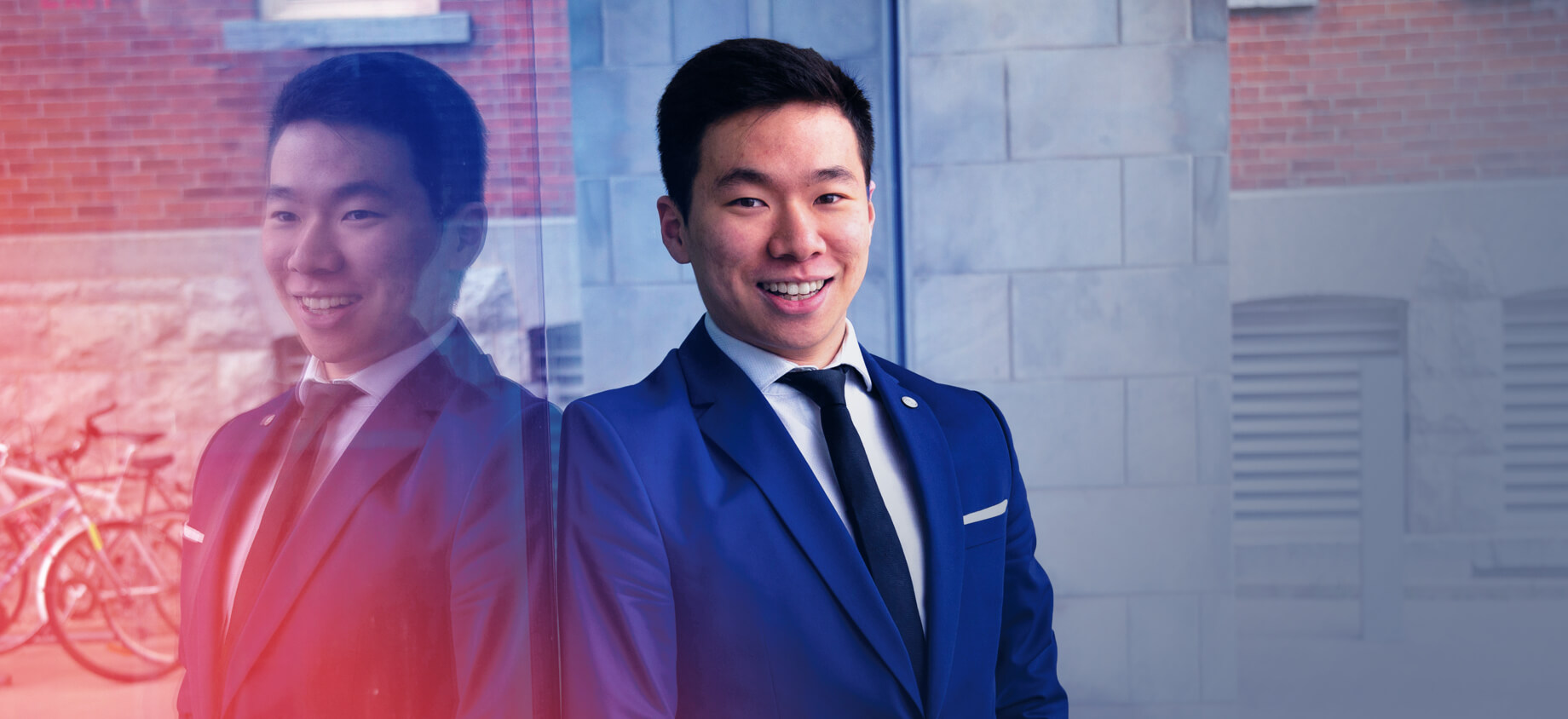 When the Commerce class of '78 returned to Smith for their 40th reunion last year, they did more than celebrate. They contributed to the success of today's and tomorrow's students by creating the Commerce 1978 Admission Bursary.
The bursary has a unique purpose. It's preferably given to students who are among the first generation in their family to attend a post-secondary institution.
The inaugural recipient is Benny Lam, whose family is first-generation Canadian. Benny's dad comes from Cambodia and his mom from Vietnam, countries where both their families experienced war. "My father came to Canada when he was 18 and had little choice but to start working full time to financially contribute to his family."
Benny grew up in Markham, Ont., and showed an early interest in business. He enjoyed watching the news and learning how companies evolve. "In business you thrive off of your failures. You learn from your mistakes, and that's how you get better," he says.
After a year in Commerce, Benny says he truly appreciates the Smith experience, especially the motivation and support he gets from fellow students. The Smith Commerce program "provides a platform for students to make new discoveries and memorable experiences," he adds.
As to where he hopes to land after graduation, Benny is keeping an open mind, though he does have a particular interest in financial technology. One thing he does want to do is follow in the footsteps of the Commerce '78s. "This award has been really impactful for me, and I hope to one day be in the position to give back to the school similarly as they did."