Student Profile
Backing Big Ideas
Nazaneen Qauomi, MMIE'19
Recipient: The Catherine Bell & Kent
Brown Awakened Company Award
Nazaneen Qauomi grew up in Afghanistan during war. "From a very young age, I wanted to help people," she recalls. In 2003, at just 13, Nazaneen began teaching English to doctors, teachers and other adults in Kabul. She planned to become a doctor, finishing four years of medical school before her family was able to come to Canada in 2014.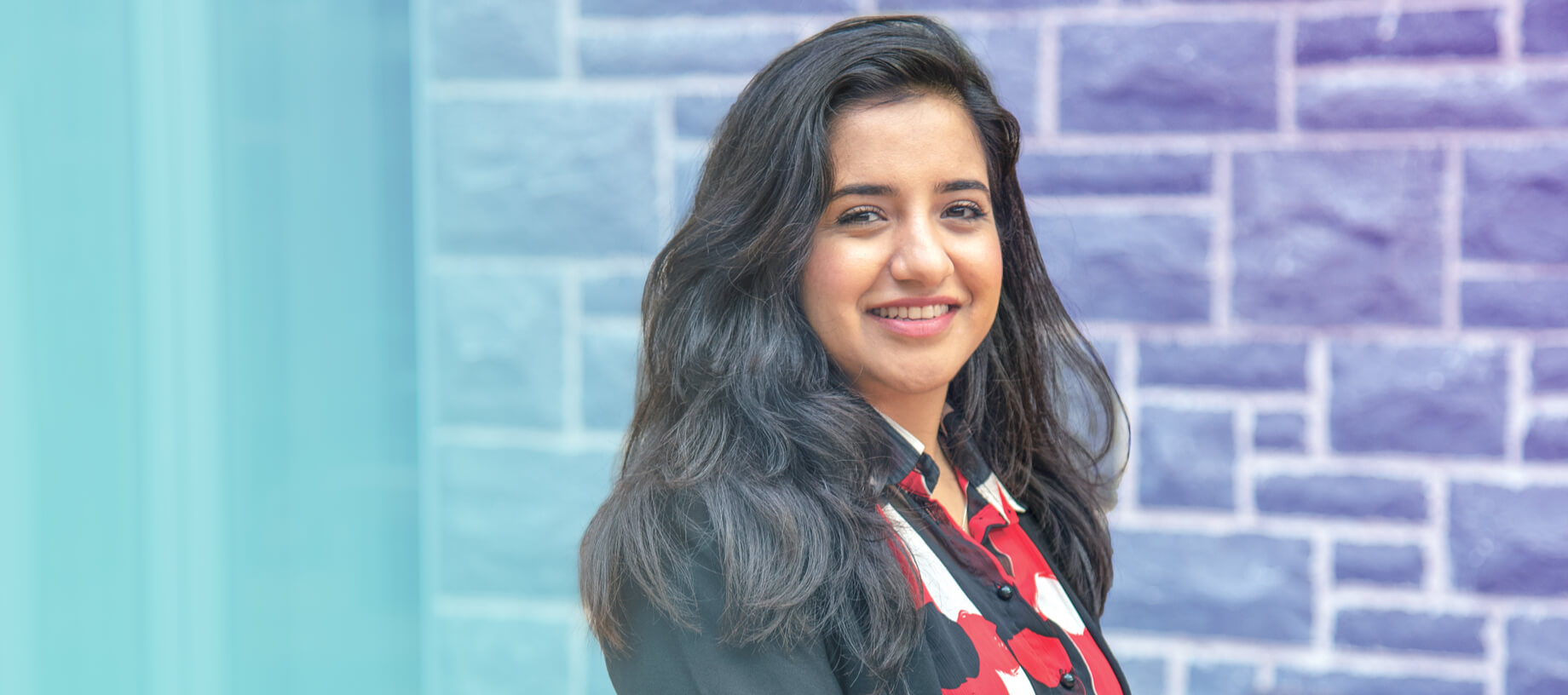 But Nazaneen hasn't forgotten her homeland. Today, she hopes to make it a better place – especially for women.
She has started a company, Red Gold of Afghanistan, that will support and train Afghan women in the saffron trade. Saffron is the world's most expensive spice (a gram costs up to $17). Nazaneen wants to make it easier, and profitable, for Afghan women to grow, harvest, process and sell saffron.
Nazaneen initially pitched her business to the Clinton Global Initiative, which accepted it. Last year, she came to Smith to earn her Master of Management Innovation & Entrepreneurship degree while continuing to develop her business through the Queen's Innovation Centre Summer Initiative. (She was a winner at QICSI's pitch competition in August.)
"Through saffron, we hope to increase women's involvement in the workforce in Afghanistan."
Support from Smith alumni is helping her achieve her dream. Nazaneen is the recipient of The Catherine Bell & Kent Brown Awakened Company Award. Created by Catherine Bell, EMBA'02, the award supports student entrepreneurs, with the belief that entrepreneurship is key to the long-term sustainability of society as a whole.
Nazaneen's business is a perfect example of that ethos. "Through saffron, we hope to increase women's involvement in the workforce in Afghanistan," she says, "and give them something that many have never had – financial independence."