Smith and Mitacs partnership creates meaningful opportunities for students and businesses impacted by COVID-19
Posted on October 7, 2020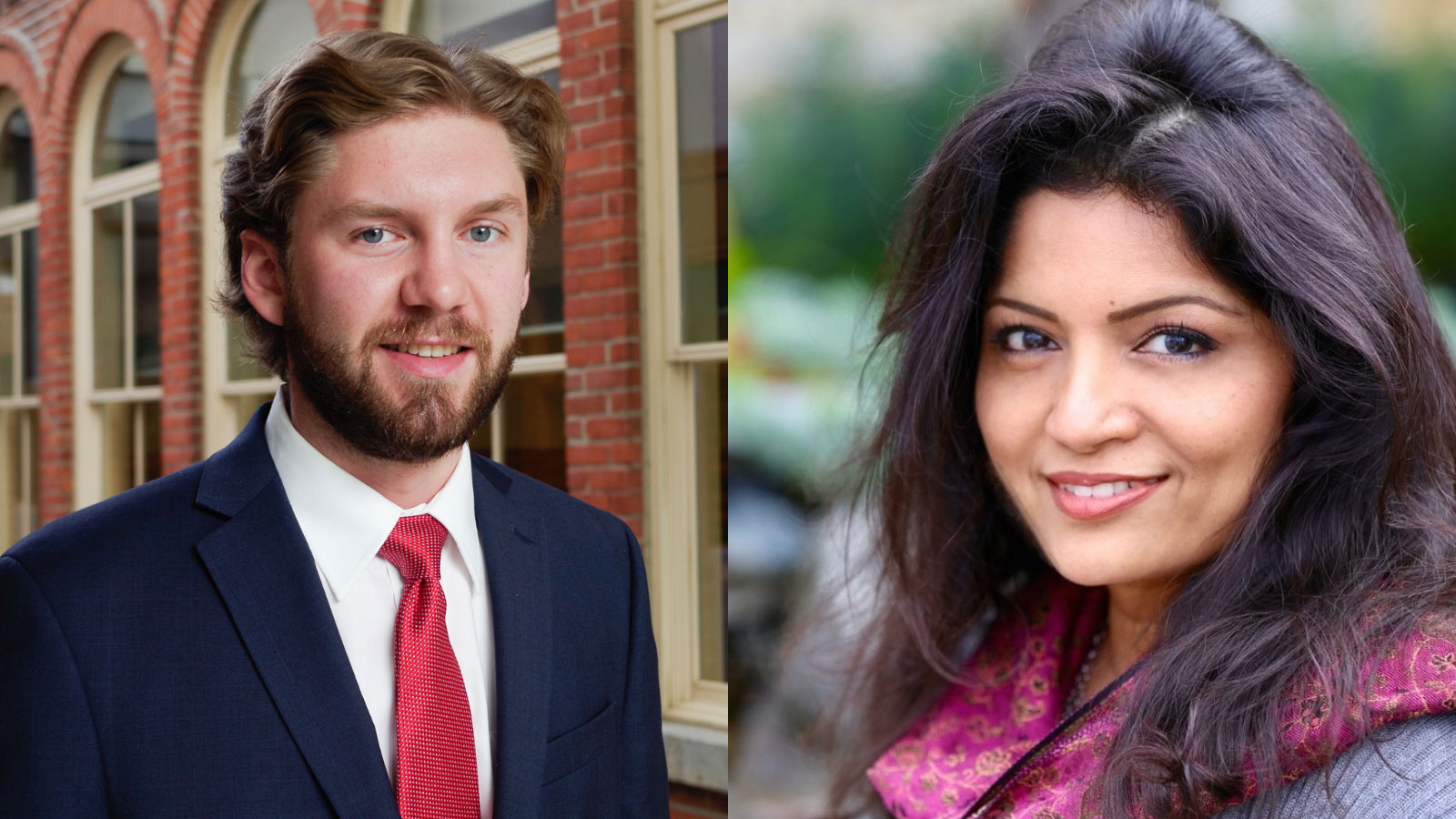 Kingston, Ont. – The economic impacts of COVID-19 have been vast, transforming business operations and the labour market. Yet, in the midst of these tough times, a recent partnership between Smith School of Business and Mitacs is helping both businesses, not-for-profit organizations and student job seekers navigate and exercise resilience in today's challenging economy. 
Since June, Smith has facilitated 80 internships between its business students and organizations as part of the Mitacs Business Strategy Internship (BSI) program. The business school is one of 27 universities from across the country participating in this 16-week paid internship program that aims to bolster Canada's economic recovery by supporting businesses in adapting to the new economic reality created by COVID-19 and providing applied learning opportunities for business students in need of work experience.
"We are thrilled to have maximized this opportunity to connect students with valuable work experience and earnings, while simultaneously supporting Canadian businesses as they work to restore or modify their operations disrupted by the pandemic," said Brenda Brouwer, Dean, Smith School of Business. 
Smith met and exceeded its original allotment of 65 internships as part of the partnership and continues to work with Mitacs to identify additional project opportunities for both students and organizations in need of assistance. The program is open to undergraduate and graduate students across all programs in Smith.
"After having multiple internship offers revoked due to COVID-19, the Mitacs BSI allowed me to get critical work experience that I would have missed out on otherwise," explained Sean Cheney, Comm'21. "I'm especially grateful for this because it allows me to be a part of a small Canadian business, and to help them navigate the economic challenges that have arisen due to COVID-19. Not only does this allow me a fantastic learning experience, it also provides a great way for smaller companies to access workers at a subsidized cost."
Students who secure internships through the Mitacs BSI receive a $10,000 stipend. Additionally, Smith faculty and senior staff supervisors are engaged in the student projects to provide mentorship, reflection and guidance. To date, this initiative has involved collaboration between more than 70 staff across Smith and Queen's University. 
"Being able to apply what we learn in class to real-world scenarios is tremendously valuable in itself. Having access to the support of our professors and the Smith School of Business community is, undeniably, an added bonus," said Lara Victoria, EMBA'21. "Of course, the ability to earn a stipend through this internship is a welcome and much-needed financial relief, particularly in our pandemic-affected world."
Businesses and not-for-profit organizations interested in hosting a Smith intern can learn more about eligibility requirements and the application process by visiting smithqueens.com/mitacs.
Mitacs is a not-for-profit organization that fosters growth and innovation in Canada by solving business challenges with research solutions from academic institutions.