Applications open for 2014 innovation internships
Posted on October 16, 2013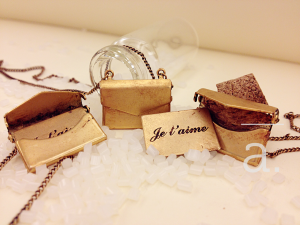 Oct. 16, 2013 – Kingston – Queen's Summer Innovation Initiative is accepting applications until November 15 for the 2014 session that runs from May to August and is open to students from all Queen's faculties. Over the course of the 16-week program, students work in teams to develop their own businesses or contribute to corporate innovation with an industry partner. Also on offer are seminars, workshops and hands-on mentorship. Interns are paid $7,000 in addition to $2,000 in seed funding allotted to each team to finance their ventures. During the final competition, teams vie for the opportunity to win up to $30,000 to help grow their businesses.
Commerce students have fared well in the final competition, with Kurt Hodge, BCom'13, and his Moja Labs team capturing the top prize of $25,000 in 2012, when the program debuted. In 2013, third-year Commerce students Helena Zhang and Naomi Ng shared second-place winnings of $10,000 for Aelius, a hand-crafted jewelry venture, while Angelina Fomina, BCom'13, and her teammates also collected $10,000 for Gotivity, an online service that matches like-minded people to share their favourite activities.
"There could not have been a more rewarding experience than starting and running my own business," says Helena. "Learning about marketing and finance strategies in the classroom was one thing, but applying them to keep our start-up afloat was a whole new challenge."
The program is part of the Queen's Innovation Connector, a partnership of Queen's School of Business and the Faculty of Engineering and Applied Science that is designed to encourage, enable and support the innovation activities of students, alumni, entrepreneurs and Canadian companies.