Slovenian Ambassador and Minister Visit QSB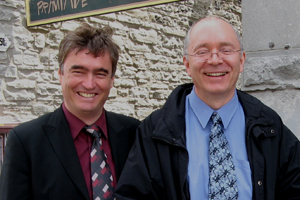 Last month, QSB had the honour of a visit by Tomaz Kunstelj, Slovenian Ambassador to Canada, and Milan Zver, Minister of Education and Sport for the Republic of Slovenia.
The University of Ljubljana, Slovenia, is the most recent international school to be added to the growing list of Queen's School of Business exchange partners. The exchange program with Ljubljana begins this year. Queen's School of Business also offers executive education programs in conjunction with the Bled School of Management in Bled, Slovenia.