The Stephen J.R. Smith School of Business
at Canada's Queen's University
Canada's Premier Business School
Smith School of Business at Queen's University is one of the world's premier business schools, with a faculty team renowned for its business experience and academic credentials. The School has earned international recognition for its innovative approaches to business education and has been a pioneer in the areas of team-based and experiential learning.
In addition to its highly acclaimed MBA programs, Smith School of Business is also home to Canada's most prestigious undergraduate business program and several outstanding graduate programs. As well, the School is one of the world's largest and most respected providers of executive education.
Queen's University, home of Smith School of Business, has a rich academic tradition dating back to 1841, and is consistently ranked among Canada's very best universities. It is located in Kingston, Ontario — one of Canada's most vibrant small cities.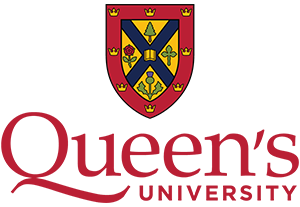 Globally Connected
Due to its strong reputation, Smith School of Business attracts top students from across Canada and around the world. The School maintains international exchange partnerships with over 100 respected business schools in 37 countries, and welcomes more than 300 international exchange students annually. Every year, well over 650 of our students travel to international destinations to participate in an international exchange or to complete their Global Business Projects.
Additionally, Queen's Executive Education, at Smith School of Business, offers custom and open-enrolment programs in a variety of locations around the world. In fact, more than 3,500 organizations from over 60 countries have sent managers and executives to these programs.
Learn more
Thought Leadership
Smith School of Business has an impressive record of cutting edge research and thought leadership, and both faculty and graduate students enjoy access to numerous resources that support this effort.
Smith School of Business has created the website Smith Business Insight to provide the broader business and academic communities with access to interesting research summaries, webinars, white papers, videos and interviews. These can be found at ssb.ca/insight.
Innovative Programs
Every Smith program is unique in its own right, and offer features and options that are not available anywhere else. Smith School of Business has been a pioneer in the fields of team-based and experiential learning, and has incorporated these approaches into all of its programs. Its innovative use of videoconference technology has enabled the School to take its MBA programs across North America and beyond.
As well, the School offers a variety of unique Double Degree options through its vast network of international business school partners.
Exceptional Student Experience
The student experience at Smith extends well beyond the classroom. From student-run conferences to a student-run hedge fund, the opportunities to gain hands-on experience and develop critical team and leadership skills are practically limitless. Smith's holistic approach to personal coaching is designed to help students achieve their full potential. Small class sizes and a strong sense of community make the Smith experience truly exceptional.