Faculty
A Faculty That Works As a Team
At Smith School of Business, you will learn from a team of exceptional professors. This team is consistently recognized for both excellent teaching skills and significant experience with senior-level managers in major organizations across Canada and around the world.
An Integrated Academic Plan
Smith School of Business faculty members work together as teachers, researchers, and consultants, and their joint efforts have resulted in a tightly integrated academic plan. Our faculty teach in North America's most popular executive programs, consult for the world's leading organizations and have earned the respect of the business media and business leaders.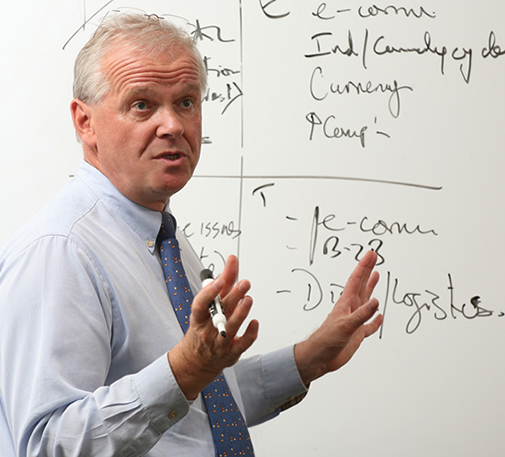 Respected Management Educators
Both BusinessWeek (USA) and Financial Times (UK) have recognized Queen's University faculty as being among the top executive educators in the world. Smith School of Business professors have earned recognition from the Canadian media - including the Financial Post and Maclean's - for teaching excellence.
In Touch With The Business Community
Smith's Executive MBA professors have frequent contact with the business community. Most have extensive rosters of private- and public-sector clients located in Canada and around the world. The faculty includes some of Canada's leading experts in the fields of marketing, accounting, strategy, leadership, corporate turnarounds and alliances. They are also best-selling business authors and groundbreaking researchers. Years of working with senior-level executives have given our faculty the ability to bring modern management practices into the classroom.
Faculty Members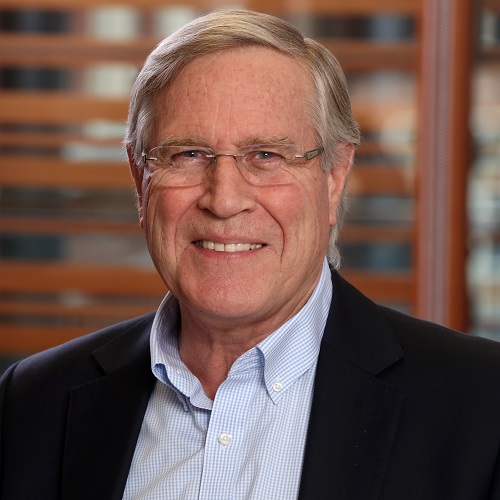 Dr. Bill Blake – Organizational Behaviour
A native of Kingston and a graduate of the Royal Military College of Canada, Dr. Bill Blake spent six years in a variety of leadership positions in the Canadian Navy prior to entering the University of Western Ontario where he completed an MBA and a Ph.D. in business.
Dr. Blake joined Smith School of Business in 2001. In 2002 he was appointed Associate Dean, MBA Programs, and served in that capacity for 6 years. During that time, the Accelerated MBA and Executive MBA Americas (a Queen's-Cornell partnership) were launched and the Full-time MBA was named #1 in the world outside the U.S.A by BusinessWeek in three successive biannual rankings.
Dr. Blake's research and teaching have focused on characteristics of effective leaders and the relationship between cultural adaptability and international effectiveness. He has been actively involved in consulting and executive development and he has delivered programs in leadership, cross-cultural management and human resource management nationally and internationally.
Mr. Paul Chipperton – Strategy, Innovation and Entrepreneurship
Paul Chipperton is an award-winning serial entrepreneur in the Tech industries, and comes with a proven track-record of "start-up" successes, most notably as 2008 co-founder & CEO of Profound Medical Inc., a prostate cancer medical device company. As CEO he raised >$16M of venture capital financing, and the company subsequently went public on the TSX Venture exchange (TSXv:prn) in 2015. A >20-year veteran of entrepreneurial financing, he has raised capital at almost every stage of a company's growth cycle, and sits on a number of boards as an independent director.
For Smith School of Business at Queens, he is a part-time author and lecturer on 4 MBA & BCom courses on the topics of Strategic Innovation, Venture Finance, Entrepreneurship, and Marketing. He currently serves SSB as the Faculty representative on the Senate. He received a BSc in Applied Chemistry from University of Northumbria in the UK, and an MBA from McGill University.
 Barry Cross – Operations Strategy
Barry Cross is an expert and thought leader in innovation, execution and operations strategy. He joined Smith School of Business after nearly 20 years in the automotive and manufacturing sectors with Magna Autosystems and DuPont, where he led many key strategic initiatives, including nearly 30 program launches in North America, Asia, Latin America and Europe.
Barry speaks and consults widely in the areas of Lean Innovation, Strategy, Projects and Execution, enabling organizations to create sustainable value for their customers. He is the bestselling author of three books, including Simple: Killing Complexity for a Lean and Agile Organization, and several Most Read articles.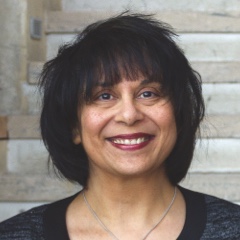 Dr. Tina Dacin – Strategy and Organizational Behaviour
Professor Dacin's research interests include cultural heritage and traditions, social innovation/entrepreneurship, and strategic alliances.  Her work has been published in leading management journals including the Academy of Management Journal, Academy of Management Review, Accounting, Organizations, and Society, Journal of Business Ethics, Journal of Management, Journal of World Business, Organization Science, and the Strategic Management Journal. She has also served as Senior/Consulting Editor for Organization Science, Journal of International Business Studies, Journal of Management Inquiry. She has previously served for multiple terms on the Editorial Review Boards of the Academy of Management Journal, the Academy of Management Review, the Journal of International Business Studies, Strategic Organization and Strategic Management Journal. 
Professor Dacin teaches courses in leadership, change, and strategy. Professor Dacin advises and speaks to major corporations in the airline, biotechnology, defense, energy, financial services, healthcare, and telecommunications sectors as well as a number of public sector and non-profit organizations.  She currently sits on the boards of the Kingston Community Foundation and GRLI, a global advocacy organization for promoting responsible leadership in business schools and organizations. Professor Dacin has received several awards and recognition for research and teaching.  Most recently, she was inducted as a Visiting Fellow into Sidney Sussex College at the University of Cambridge, UK and is a Visiting Fellow of the Judge Business School. She has also been a Visiting Professor for several years at the Kellogg School of Management, Northwestern University and the Indian School of Business in Hyderabad, India.

Mr. Michael Darling – Marketing
Michael Darling was the program director of Smith's Accelerated MBA from 2005-2019. He teaches courses on strategy, marketing and the global business environment in Smith's MBA programs.
For the past two decades Darling has focused on program management, teaching, consulting, entrepreneurial and environmental activities. He was on the faculty of New York University's Stern School of Business from 1986 to 2004 where he taught marketing and strategy courses in MBA and Executive MBA programs, was the founding director of Stern's executive development initiative and was actively involved with Stern's Berkley Center for Entrepreneurial Studies. He is a recipient of the Citibank Excellence in Teaching award and was listed several times in Business Week's outstanding faculty list. Darling has also taught courses at Pepperdine University in California, Columbia University's Teachers College and the Rotman School of Management at the University of Toronto. In addition, he has taught in an MBA program in Italy and has led international study tours to several countries including Brazil, England and Switzerland.
He has written several cases for use in MBA and Executive MBA integrated strategy exercises and has had numerous articles published in Stern Business, Brandweek and other business publications.  His focus in these cases and articles has been on changes in strategy and tactics and the impact of these changes.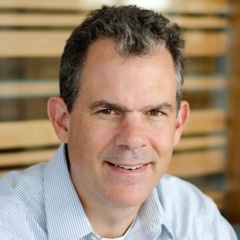 Dr. David Detomasi – International Business
Dr. Detomasi is an assistant professor of international business and strategy at Smith School of Business, Queen's University. He completed his PhD from the Department of Political Studies at Queen's University in 1999, specializing in international political economy. He also holds a Master of Arts in War Studies from the Royal Military College of Canada, a Bachelor of Arts (Honours) from Queen's University, and is a graduate of the Executive Program on the Global Financial System from the John F. Kennedy School of Government, Harvard University.
Dr. Detomasi's research interests include globalization, corporate and non-profit governance, and corporate strategy.  He is nearing completion of the book manuscript Between Market and State: The Oil Multinational in Geopolitical Competition, currently under review at University of Toronto Press. He teaches courses on strategy, governance, and the geopolitics of global competition in undergraduate, MBA, and executive education programs at Smith School of Business and abroad. He has served as Academic Director for Global Business, Queen's Executive Education.  He as has also served for a five-year term as academic director for the Fundamentals of Governance Program, Queen's Executive Education.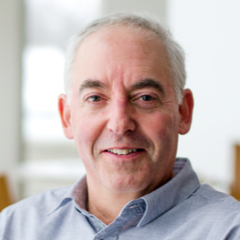 Dr. Jay Handelman – Marketing
Jay Handelman is Associate Dean of Research, Director of the MSc and PhD programs, and Associate Professor of Marketing at Smith School of Business. He has also served as Director of the Centre for Responsible Leadership.  He has conducted extensive research into the ways in which marketers integrate emotional, cultural and social responsibility dimensions into their traditional marketing strategies, and the ways in which these strategies benefit the organization.  He is also an expert on consumer activism and boycotts. His research has been published in several academic journals, including the Journal of Marketing, the Journal of Retailing and the Journal of Business Research.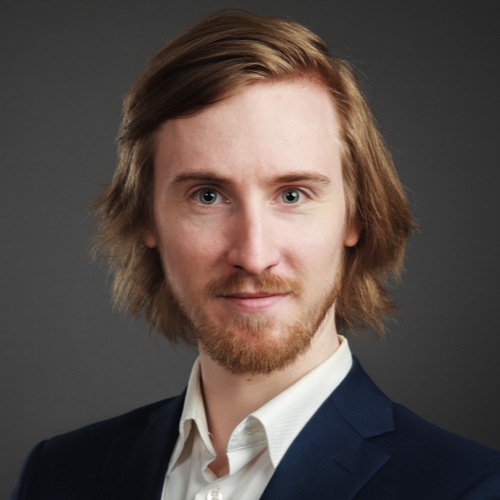 Greg Limburg –
Greg is based in Toronto, Ontario where he works on a range of active equity strategy funds for a large Canadian asset management firm. Greg is a CFA Charterholder and double graduate of Queen's University having completed a Master of Finance with a specialization in Investment Banking and a Master of Business Administration (MBA). In addition, he holds an Honours Bachelor of Business Administration degree with a cooperative education option and a specialization in Finance from Wilfrid Laurier University.
Greg is responsible for generalist coverage of nonenergy North-American equities and has worked on fundamental valuation, company analysis, and forecast research for a diverse range of public companies across numerous geographies and sectors. He maintains a particular emphasis in U.S. Healthcare and Canadian Consumer and has experience on fundamental company analysis on both the sell-side and buy-side of Canadian equity research. Prior, Greg worked equity research at a large Canadian bank covering Retailing/Consumer stocks.

Mr. Michael McIntyre – Governance
Michael McIntyre is an Associate Professor of Finance at the Sprott School of Business. He has taught at the University of Toronto, Queen's University and at Queen's University's International Study Centre at Herstmonceux Castle, U.K.  His research focus is in the areas of governance and financial risk management, specifically, derivative securities and financial mathematics. Michael is a Chartered Accountant by profession and consults for both the public and private sectors. He is a frequent commentator on CBC, CTV, the Globe and Mail, and various other media, and acts as an expert witness in court proceedings involving portfolio formation issues.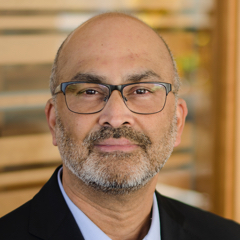 Dr. Salman Mufti – Management Information Systems
Salman is an Associate Professor of Management Information Systems at Smith School of Business.  He is an award-winning teacher and has extensive domestic and international teaching experience in both degree and non-degree executive education. He is a former Director of Smith's Executive MBA and Full-time MBA programs and former Executive Director of Queen's Executive Education. He regularly advises senior managers in corporations and the public sector, and is frequently featured in the press on matters relating to managerial decision making and technology strategy.  He has consulted with numerous organizations including Bell Canada, Sun Life Insurance, Canadian National Railway, Accenture, and Business Development Bank of Canada.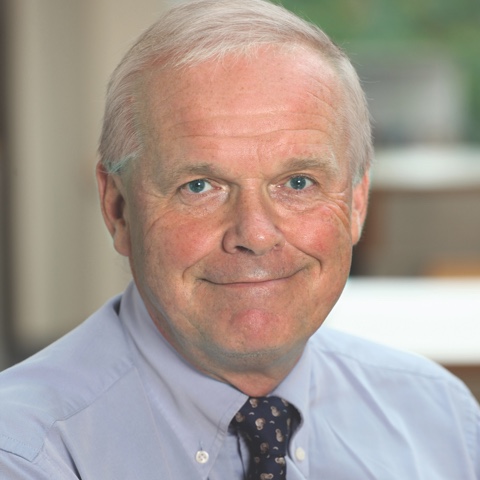 Dr. Peter Richardson – Strategic Management
Peter Richardson is a leading expert in corporate turnarounds and an authority on strategic management and the management of innovation. His strategic approach to cost management and margin improvement has been widely adopted by industry. During his years at Smith School of Business, Peter has authored over 75 papers and case studies on strategic management. With Elspeth Murray, he co-authored Fast Forward: Organizational Change in 100 Days. A previous book, Cost Containment: The Ultimate Strategic Advantage, remains one of the few books to be written on cost improvement. He consults widely for many organizations including BHP Billiton, Alcoa, CIBC Mellon, the Supreme Court of Canada, the Auditor General of Canada, and Natural Resources Canada, working closely with senior executives on strategy development and deployment.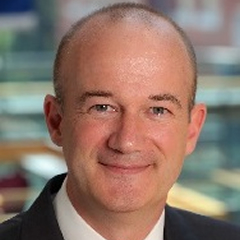 Mr. Blair Robertson – Finance
Mr. Robertson was an investment banker for nearly 20 years and has over US$100 billion in completed transaction experience.  He has extensive M&A experience (>US$80 billion) as well as significant ECM, DCM, corporate lending and restructuring experience (>US$20 billion collectively) across a broad group of sectors.  Mr. Robertson has executed numerous award winning and notable transactions across the globe having lived and worked in Asia (15 years) as well as in New York and San Francisco (4 years).  He has held numerous senior positions, including Co-Head of Investment Banking, Asia and Head of Sectors, Asia.  Employers have included Lazard Freres, Credit Suisse First Boston/Donaldson, Lufkin & Jenrette and The Royal Bank of Scotland/ABN Amro. 
Mr. Robertson currently teaches a variety of finance courses across numerous programs at the Smith School of Business, including courses in the Executive MBA, Master of Finance, MBA, Master of International Business, Accelerated MBA and Bachelor of Commerce programs.  He is also the Finance Expert in Residence in Smith's Career Advancement Centree.  Mr. Robertson is conversant in Mandarin and Spanish.  He earned his H.B.A. from the Richard Ivey School of Business at the University of Western Ontario.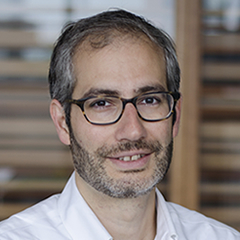 Dr. Henry Schneider – Business Economics
Professor Schneider does research in empirical microeconomics, with a focus on industrial organization, information economics, and behavioral economics. He uses both laboratory experiments and small and large-scale field experiments with firms and government agencies; analysis of large observational data sets; and collaboration with applied theorists to test economic theories.
For example, in the field of information economics, his work has tested a range of classic theories of asymmetric information, such as adverse selection in the used car market and agency problems in the auto repair market. Some of this work also examines solutions to the inherent contracting and incentive problems, such as when personal connections are a viable substitute for formal contracts. In behavioral economics, he has examined why people do not always complete tasks on time – for example, why people sometimes pay a parking ticket or file taxes late – and in auctions, he examined why bidders sometimes overbid and whether competitive spirits, inattention, and other psychological phenomena are to blame.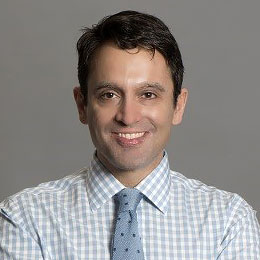 Daniel Tisch –
Daniel Tisch is widely known as a leader in the Canadian and global communications community. He is the CEO and principal owner of the Argyle Group, one of Canada's largest communications consulting firms, and previously served as chair of the Global Alliance for Public Relations and Communication Management, the confederation of the world's public relations professional associations.
Daniel began his career in the Canadian government and served in progressively more senior roles, culminating in a post as Senior Policy Advisor and Acting Chief of Staff to the Canadian foreign minister in the 1990s. In more than two decades as a consultant, he has advised a long list of Global 500/Fortune 500 companies as well as both Canadian and international government leaders. Daniel is particularly well-known for expertise in reputation, issues and crisis management, including serving as lead communications advisor to an industry affected by the largest food recall in North American history. His other areas of practice include reputation management strategy, stakeholder engagement, governance and executive leadership communications.
Under Daniel's leadership, Argyle has grown from a small Toronto-based consultancy in 2003 to a team of more than 100 full-time professionals with offices in five major Canadian cities. Argyle was recently named 2020 Canadian Agency of the Year by PRovoke Media, the leading source of news and analysis on the global public relations industry. Other recent honours for Argyle include being named Global Mid-Sized Agency of the Year by the International Association of Business Communicators in 2017 and 2018, and listed on the Globe and Mail's inaugural ranking of Canada's Top Growing Companies in 2019.
Daniel speaks English, French and Spanish, and holds a BA and an MBA (specializing in marketing) from Queen's University. He is the Vice-Chair of the Queen's University Board of Trustees and a frequent guest lecturer at the Smith School of Business.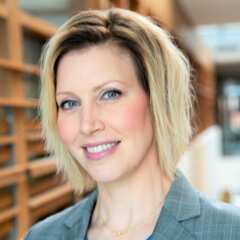 Erin Webster – Accounting
Erin is based in Kingston, Ontario where she is a CPA, CA and holds a Master of Science in Management from Smith School of Business (2003). She obtained her Chartered Accountant (CA) designation while with Deloitte's Audit practice in 2000. Her audit experience includes life insurance, oil, agriculture, NFPs and prospectus engagements, as well as internal audit.
Most recently, Erin managed a budget of $100 million while at Queen's University, while participating in activity-based budgeting and PeopleSoft systems conversions. Erin has teaching experience with CA School of Business, CPA Ontario, University of Regina and Queen's University. Her accounting research has been published and received media attention. Erin has served on not-for-profit boards as Chair, Treasurer, Finance Director and executive member.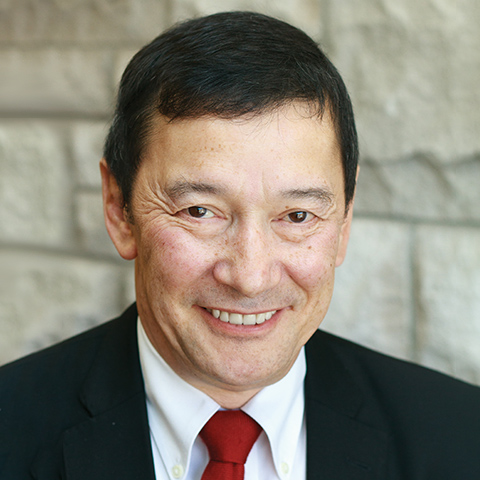 Ken Wong – Marketing, Sales and Business Strategy
Ken Wong is a faculty member and the Distinguished Professor of Marketing at Smith School of Business, where he has held both teaching and administrative positions. He was the principal architect of the first full-time degree program in Canada to operate completely outside of government subsidy: a distinction that earned him the cover of Canadian Business in April 1994. (The new Program has been rated by Business Week as #1 worldwide among non-US MBAs in the last four bi-annual rankings). Ken is also the Vice President, Knowledge Development for Level 5, a marketing consulting firm focused on brand strategy and execution.
As a teacher, Ken has received numerous awards for his courses in strategic planning, marketing and business strategy. Most recently, he was named an Inductee into Canadian Marketing Hall of Legends. In 1998, Ken won the Financial Post's Leaders in Management Education award, a lifetime achievement award for his work in undergraduate, MBA, and Executive Development programs. Beyond Queen's, he has also taught in degree programs at Cornell, Carleton University, Radcliffe College and Harvard's Continuing Education Program and in executive programs at York University, University of Toronto, Dalhousie University and the University of Alberta.
Ken is a frequent speaker and facilitator in conferences and executive development programs around the world.
As a researcher, Ken has worked with the Strategic Planning Institute (Cambridge, MA) and the Conference Board of Canada. He writes regularly for Strategy magazine,  Canadian Grocer and Meetings and Incentives, and had served as a regular columnist for Marketing magazine and the National Post. He has also written for the Financial Times, Globe and Mail and the Conference Board Review.  His current research focuses on enhancing "marketing productivity" and brand profitability.
In addition to consulting for private corporations,  Ken has served as a marketing and strategic planning consultant to a number of government agencies and departments and on various local, provincial and federal government task forces. He often assists on judging panels, most recently for the 2010 Canadian "Best 50" competition (excellence in management) and the Canadian Entrepreneur of the Year.
He received his B.Comm and MBA degrees from Smith School of Business, Queen's University prior to a period of doctoral studies at the Harvard Business School. He is former Chairman of the Board, PBB Global Logistics Inc and a member of  Advisory Boards/Boards of Directors for the Canadian Marketing Association (CMA), Everest Asset Management AG, Equifax, Nature's Path, Southmedic and the Kingston YMCA.. He is listed in the Canadian Who's Who and International Who's Who of Business Professionals.