Exceptional Service and Support
At Smith School of Business we understand how busy you are, so we have developed a sophisticated support system for you at each stage – applicant, participant and alumnus. Our experienced team works very hard to ensure that your MBA experience is nothing short of exceptional. We are with you every step of the way.
From First Contact
From your very first contact, an Application Advisor will be there to answer all of your questions, provide preliminary feedback and assist you through every step of the application process. Your Application Advisor will work with you to ensure your application is not only complete, but presents you and your qualifications in the best possible light.
Throughout The Program
During the program, our staff will work behind the scenes to ensure your time can be devoted to learning.
Textbooks, case studies and all other learning materials are delivered to you as required, and course notes are always available before class on the program portal.
You will have full access to the Queen's University Library, and any books that you request will be sent directly to you.
Should you have to miss a class, all video-conferenced classes are recorded and made available for review on the program portal.
Program Managers are available to handle any issues that may arise during the program.
Professors are available outside of class by telephone and e-mail. You will find them very responsive and committed to your academic success.
Tutorials can be arranged for people requiring extra assistance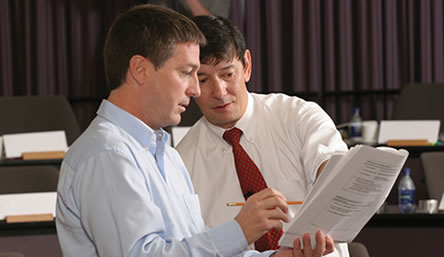 Long After Graduation
Because the MBA for Business Graduates at Smith School of Business is a national program, you will have the opportunity to develop a network of peers that spans the country. Upon graduation, you will become part of the powerful Smith School of Business and Queen's University alumni networks.
Our commitment to service continues after graduation. You will be able to stay in close contact with Smith School of Business, your fellow graduates, and faculty in a variety of ways:
Access to job opportunities through the Smith School of Business Career Advancement Centre
International opportunities for professional development
The ability to speak to faculty regarding issues and opportunities you are facing in your career, through a service we call Queen's-by-your-side.
Thought-provoking white papers and exclusive webinars
Class reunions and special networking events
Smith Business Club events in cities across Canada, and in New York, London and Hong Kong
A free subscription to Smith Magazine