Thriving in an Age of Disruption
It's easy for firms to feel overwhelmed by outside forces. They shouldn't: most challenges brought on by disruption are under the control of organizational leaders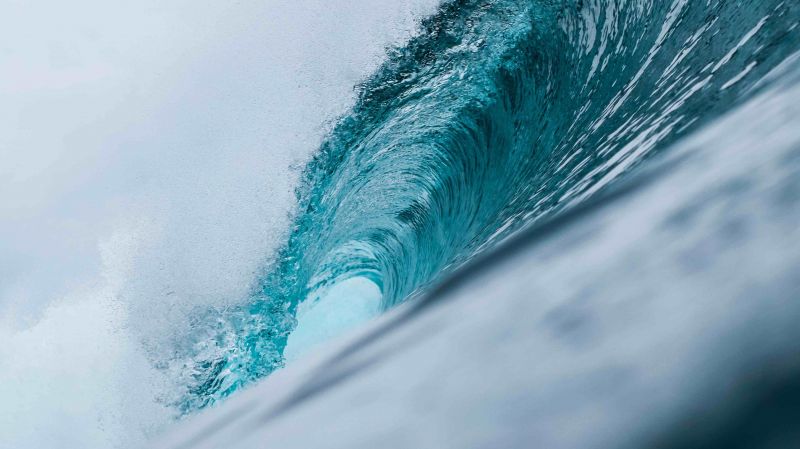 Volatile. Uncertain. Complex. Ambiguous. We are living in a VUCA world, says Elspeth Murray, and that has organizations thinking more about short-term survival than long-term thriving.
"When we talk about thriving, it's very hard to look at it on a short-term basis," said Murray, associate professor and director of the Queen's Centre for Business Venturing. "Most organizations focus on lag indicators of success, not leading indicators. They focus on quantitative versus qualitative measures or outcome measures instead of process measures. What we know from the organizations that are thriving is that they have a different way of answering, 'How do we know we're going to make it through this period?'"
Murray was speaking to a Smith School of Business alumni group in Calgary in October. Joining her on a panel discussion were Rob Bennett, executive vice-president of Retail Financial Services at ATB Financial; Dino DeLuca, chief operating officer of TriWest; and Phil Klassen, a global tourism consultant.
The challenge for organizations, said Murray, is that classic management tools such as strategic planning and budgeting "don't work very well when you're in an environment where you can't predict tomorrow, let alone further in the future."
The good news is that most challenges brought on by disruption are under the control of organizational leaders. Murray cited one survey of executives in which 85 percent said they believed the majority of barriers to growth and success were internal.
Framing Challenges
One barrier is mindset. When leaders are communicating the challenges of disruption, are they framing them in a positive or negative way? "In some of the groups I work with," Murray said, "people walk in every day saying, 'Let us just survive', versus, 'Let's go for it. Just put yourself out there and see what you can do.'"
The reinvention of large corporations in automotive, energy, and other industries shows that when disruptions are viewed as opportunities, "the whole notion of what you're able to do and what constitutes success changes quite dramatically as well." For example, it is predicted that by 2030, 36 percent of the profits in the auto industry will come from services, not cars. General Motors is experimenting with a subscription service for Cadillacs. Ford has created a separate division focused on mobility.
Phil Klassen has seen this in the hospitality industry, which is undergoing its own disruptions. Hotels are under pressure to maintain market share from Airbnb and the like. Travelers increasingly are booking through digital intermediaries rather than directly with hotels. "What we're starting to see is organizations looking at these disruptions as opportunities to redefine value for travelers," he said. "Those are the ones that will be successful."
Agile Processes
Agile processes are also necessary to overcome bureaucratic lethargy and missing a window of opportunity.
Klassen said planning cycles must be shortened to better to understand risks and opportunities, with those insights then incorporated into planning processes.
"As a travel firm, we recognized that traditional business planning cycles no longer would work," he said. "We used to run a three-year rolling business strategy plan and we cycled that down to one-year sprints, recognizing that planning anything beyond one year made no sense whatsoever. A big part of that process was building a culture such that our team felt empowered to make decisions that were in the best interest of the traveling customer."
Klassen sees the need to make continued investment in business intelligence capabilities, to not only look at lagging indicators but at predictive indicators to identify emerging opportunities.
For Rob Bennett of ATB Financial, zero-based budgeting is a useful tool to reduce cycle time and develop a more agile corporate culture. "Easy to set but really, really hard to do," he said, "and if you don't have transparency it doesn't work. Zero-based budgeting allows you to rapidly increase the frequency of your forecasting. If you're still forecasting on a quarterly basis versus at least six or seven times a year, you're probably losing pace and not in a position for fluid or dynamic resource allocations."
A rigorous data analytic strategy is essential as well, Bennett said. "The toughest part of it seems to be getting past instinct and actually using the data wisely and letting the data drive business decisions more frequently. This has been way tougher than we expected."
Courageous Leadership
Having the right organizational mindset and deploying agile processes requires resolute leadership, particularly from the board and senior management. Transitioning from the status quo to a new state, "things always look ugly in the short term," said Murray. Perhaps one of the biggest leadership challenges is to stay the course when the old business is clearly not working while you get resources and time to make a great leap.
This sort of leadership is more likely on display in firms that have founders still involved and are privately held.
"It's a lot harder to manage a company that has to report to the public quarterly and is measured quarterly or in shorter cycles," said Dino DeLuca of TriWest. "It's hard to implement a long-term vision, even if the long term is only 24 months, when you're constantly judged on your stock prices. There's no way companies exposed to the oil and gas sector could have survived to where they are today if they were public. You need to be patient, thoughtful, have capital, have good partners. There's a lot that has to come to play when the world's not working perfectly for your business."
Bennett says corporate boards have a key role to play as an organizational resource. In firms that are thriving in disruptive times, board members bring perspective, know the business, and are engaged in supporting management as opposed to just offering oversight.
Said Bennett: "If an organization's not nimble, if it's not looking forward, if it's not moving capital through the organization in a way that it's being invested quickly, the board chair needs to have a quick look in the mirror. If the vast majority of the time around the boardroom table is spent looking backwards, you have a problem. Is that governance or is that leadership? I'm not sure I could pull the two apart."
— Alan Morantz