The Science Hiding in Mickey's Pixie Dust
Disney researchers decode consumer behaviour to discover untapped value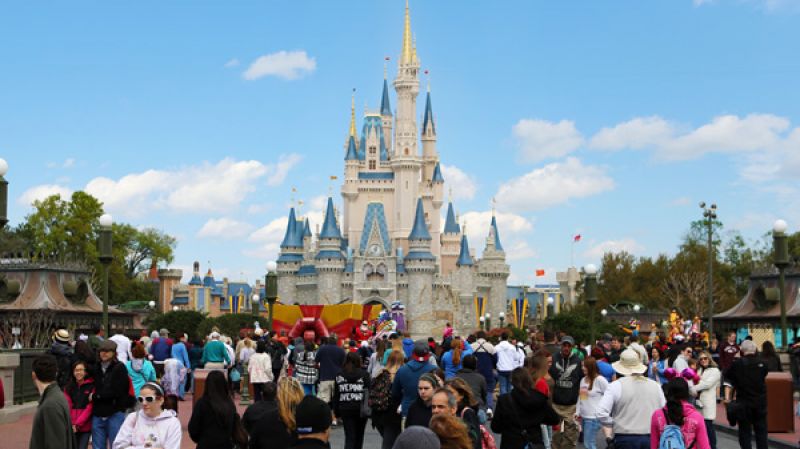 Disney World is where magic makes dreams come true, but it's also the land of unbearable wait times. If you want to ride the Haunted Mansion or meet Cinderella, get ready to stand in line for two hours in the scorching Florida heat. As a company built on creating magical experiences, how does Disney turn these tedious guest experiences into enjoyable ones that deliver on its brand promise?
Within its corporate lab, Disney Research, Disney has developed a myriad of behavioural science insights that can help enhance guest experiences. To address the agonizing queuing problem, Maarten Bos, who, until recently, led the behavioural economics research group at Disney Research, worked with his team to determine the impact of posted wait times on visitor experience.
By using experience sampling – in which people are asked throughout their experience how they're feeling – Bos and his team discovered that if individuals waited for exactly the amount of time that was posted or for a shorter amount of time, their mood declined as they began to wait in line but increased as they neared the starting point. If the wait time was under-posted — meaning people had to wait longer than promised — their emotions stayed low even as they got closer to experiencing the attraction. The takeaway: under-promising and over-delivering can have a positive impact on a guest's perceived experience at Disney.
This study shows Disney Research's mission in action. As Bos told a Smith School of Business audience at a recent presentation, the purpose of the centre is to "inject useful and new knowledge into the company" in order to "drive value across the Walt Disney Company with scientific and technological innovation."
Disney researchers conduct various studies in human behaviour, focusing on areas such as decision making, mood, persuasion, and personality differences. The insights they glean can be found in guest and user experiences across Disney's array of business lines: parks and resorts, motion picture studios, media networks, consumer products, and interactive media.
Play While You Wait
The problem of unbearable queues has been an area of particular interest. Bos and his team explored various ways to shape visitors' feelings toward their queuing experience, such as incorporating entertainment. When people are provided entertainment during their wait, the researchers discovered that people believe their queue time is much shorter than it actually is.
Recent upgrades to Disney park attractions seem to be informed by these insights. Over the past few years, Disney has refurbished a number of queuing spaces for various attractions to provide interactive forms of entertainment. At the newly designed queue experience for the popular ride Dumbo The Flying Elephant, guests are given a pager that lights up when it is their turn to ride. While they're waiting, kids pass the time in the indoor air conditioned circus play area while parents sit on benches.
Disney researchers have also worked in the area of personalization and personality, Bos told the Smith group. In one study, his team found they could predict what sorts of images people would like based on their personality. The researchers asked subjects to rate how much they liked a series of images and to complete a personality assessment. The researchers then used machine learning to extract features from the images and matched them to the different personality types. They discovered that certain features of images appeal to different personality types.
Bos said the finding has significant implications for the marketing strategy of any business. Ads that contain images that appeal to the personality profile of a target group would be more effective than those without such strategically chosen images.
Custom-made Value
In another study on the impact of perceived customization, Disney researchers learned that if people are given the opportunity to customize a product, the perceived value of the product increases. In their study scenario, a company manufactured six different mugs, available in three different colours and with one of two images. In the first part of the study, when the company presented all of the available options to a customer upfront, the perceived value of and willingness to pay for the mug were low. In the second part, subjects had the opportunity to "customize" their mug by choosing the colour and image. In this case, the perceived value of and willingness to pay for the mug increased as individuals went through the multi-stage process of customizing the mug. Even though the company created all the mugs beforehand, going through the customization process made individuals feel the product was more valuable to them.
Bos said that if a business redesigns its product ordering or service request process to allow for consumer customization, it could significantly increase the perceived value of the its offerings.
Disney is not the only company that has recognized the importance of behavioural science research. Google, Snapchat, and Facebook have all created substantial research units to study consumer behaviour. As Bos pointed out, businesses large and small are having to deal with new and complex issues, such as the trade-off between privacy and consistency and the impact that digital memories such as social media pictures can have on an individual's actual memories of an experience.
With insights gleaned from their studies, behavioural scientists can provide companies with the same magic that Disney is seemingly able to conjure from thin air.
­—Michèle Whitcombe