Research Brief: Why Female Entrepreneurs Suffer Start-Up Stress
Stereotypes around gender roles can make the uncertainties of entrepreneurship much harder to deal with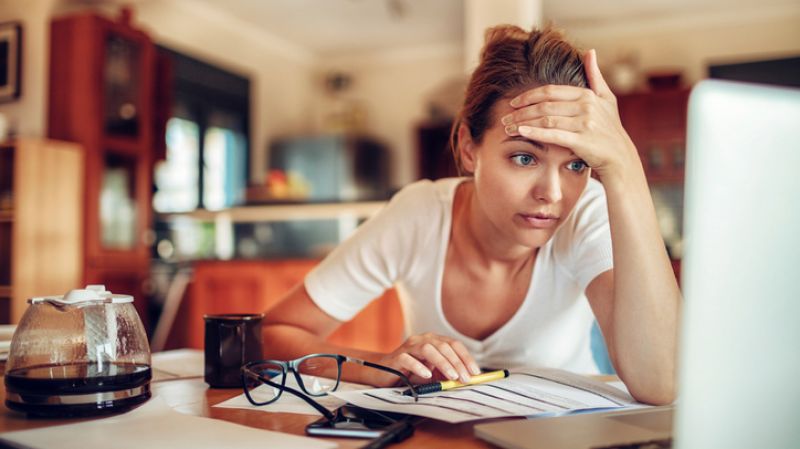 What Did The Study Look At?
If female entrepreneurs feel as if they're living in a man's world, there's good reason. Research has shown that entrepreneurs are perceived as embodying masculine characteristics such as self-assertion and independence. Communal traits ascribed to women, such as concern for others and interpersonal sensitivity, are deemed ill-fitting with entrepreneurship.
Given that women who start new businesses can be exposed to these stereotypes, do they perceive the start-up journey as more stressful than men?
This study is among the first to compare how female and male entrepreneurs assess stress during the business start-up process. It focuses on two potential stressors: high financial need and lack of social support. Stereotypically, women who start businesses are expected to be motivated less by financial gain and more by the chance for greater flexibility. And they're expected to value social relationships much more highly than male entrepreneurs. If they face high financial need and have little social support, the researchers ask, do they experience greater stress than men?
How Was The Study Designed?
This study is part of a larger research project on entrepreneurial resilience. It followed first-time entrepreneurs in a government-funded training program over one year as they planned and launched their new businesses. Participants enrolled in the program were unemployed and contemplating new ventures such as property maintenance, financial advising, and IT consulting. One hundred and eight entrepreneurs responded to all surveys over the one-year period.
What Did The Study Find?
Women have higher levels of stress appraisals than men when faced with high financial need during business start-up. When finances were more abundant, there were no gender differences in stress appraisals.
Women have higher levels of stress appraisals than men when faced with low levels of social support during business start-up. When social support was more available, there were no gender differences in stress appraisals.
These stress appraisals during business start-up predict higher psychological distress for entrepreneurs one year later.
What Do I Need to Know?
It has been well documented that gender stereotypes make it more difficult for women to raise venture capital and earn credibility as entrepreneurs. With this study, it now appears such stereotypes make starting a business a more stressful experience as well.
"Our findings illustrate that such stereotypes about women as being less agentic and more communal can make the process of pursuing financial goals more stressful for women," the researchers write in their paper.
The researchers argue that future work is needed to reduce the extent to which entrepreneurship is viewed as a stereotypically male domain; it should be highlighted, for example, how entrepreneurs can be both financially and communally motivated. They issue a call to action to entrepreneurs, investors, mentors, and trainers to be more aware of potential biases around how they view and support female entrepreneurs.
The researchers also point to the importance of providing female entrepreneurs with greater social support. Men are less likely to value social support but, "ironically, scholars have found that men nonetheless receive more social support than women when starting up a business."
Supporting female entrepreneurs could include training programs and other initiatives that focus on building social resources to improve effectiveness and well-being on the entrepreneurial journey.
They say the health implications of stress cannot be ignored. Whether it is a support group or another type of resource, finding effective ways to mitigate psychological distress is paramount in helping new entrepreneurs thrive during a very stressful and uncertain time.
Title: "Not for the Faint of Heart? A Gendered Perspective on Psychological Distress in Entrepreneurship"
Authors: Ingrid C. Chadwick (John Molson School of Business, Concordia University), Jana L. Raver (Smith School of Business, Queen's University)
Published: Journal of Occupational Health Psychology (published online May 16, 2019)
— Kate Irwin