Research Brief: A Google Tax May Be a Bad Idea After All
The European Union imposed a link tax on news aggregators like Google News. But the EU may be hurting the publishers it seeks to protect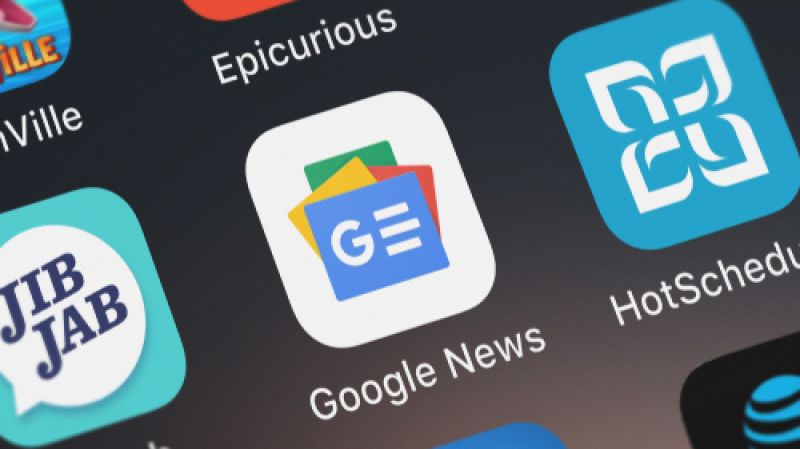 What Did The Study Look At?
News aggregator websites such as Yahoo! News and Google News have been staples of the web-surfing experience for almost 20 years. By offering a one-stop site with links to news or specialized commentary culled from all corners of the web, these sites are now a central pathway for content publishers to reach their audiences, albeit indirectly.
But what's addictive for web surfers is seen as highway robbery by many content creators. They say aggregators are free riders that make money without paying for content.
The European Union agrees. In late March 2019, the EU passed a new copyright directive that prohibits aggregators from linking to news or other content without prior approval of the publisher. And it allows for the creation of a so-called link tax — essentially a license fee that aggregators must pay to publishers for using their content.
The issue, however, is not black and white. Yes, aggregators compete with news outlets for the attention of non-loyal visitors and can deprive these sites of advertising revenue. But they also expand the market: they can increase traffic to linked news sites, particularly traffic from casual readers to sites that otherwise would not take place.
This study attempts to measure how Google News affects traffic to linked news sites and the potential impacts on publishers' revenue.

How Was The Study Designed?
The study focuses on the aftermath of two events involving Google News in Europe. In 2014, Spain reformed its intellectual property law to force aggregators that post links and excerpts of news stories to pay a compulsory link fee to the original publishers. In reaction, Google News shuttered its Spanish edition. The researchers estimated the impact of the Google News shutdown by comparing the performance of 50 Spanish news outlets before and after the shutdown relative to the performance of French and Italian news outlets during the same period.
At the same time, Germany changed its copyright law to force news aggregators to pay a negotiated fee to news outlets if they used excerpts of more than seven words. In this case, Google News changed to an "opt-in" policy, requiring German publishers that wanted to be indexed by Google to waive any linking fee. In reaction, news sites controlled by publisher Axel Springer protected their content and opted out of being indexed by Google News. The researchers examined the impact of the German experience to add further insights to the study.
What Did The Study Find?
After the shutdown, Spanish news outlets experienced a reduction in the number of daily visits of between 8 and 14 percent.
Reductions in daily visits after the shutdown were larger in lower-ranked sites, sites with a larger share of casual readers, and sites with a lower percentage of international visitors.
The impact of the shutdown depended on the outlets' orientation – sports and regional outlets experienced the largest impact, national outlets a muted impact, and business outlets no impact at all.
The shutdown in Spain changed the composition of visitors to news sites. The average duration and the number of pages per visit dropped while bounce rates increased.
Both ad revenues and ad intensity (the frequency with which firms advertise their products in a news outlet) decreased after the shutdown. This impact was weaker on front pages than content pages, which receive most traffic from news aggregators.
In Germany, Axel Springer's decision to opt out of Google News significantly reduced the number of daily visits received by their sites. To make matters worse, the traffic these sites could have received from Google was diverted to other sites that opted in to indexing.
What Do I Need To Know?
For content creators, allowing their site to be indexed on Google News may feel like they're dealing with the devil, but it's the devil they know. Link tax or no link tax, the loss of traffic and visibility that Google News offers is too steep a cost for most of these sites to bear, particularly sites with low brand awareness. This study confirms it: news aggregators have a net positive impact on traffic to linked sites. Even Germany's Axel Springer eventually caved in and opted into the Google News ecosystem.
"Our results show that on average no outlet is negatively affected by aggregators," the researchers conclude. "As a matter of fact, outlets benefit from news aggregators both through an increase in traffic and increases in other performance indicators such as advertising revenues, advertising slots, and the number of advertisers."
In light of the EU's recent policy on link fees and rumblings in other jurisdictions, these findings are welcome ammunition for Google's lobbyists. As the researchers point out, a case could be made to support a government-mandated link fee policy if aggregators were shown to have a negative impact on publishers' businesses. This study suggests such a policy is not warranted and that it would only hurt the content creators themselves.
"If anything," the researchers point out, "these results tilt policy prescription towards allowing publishers and aggregators to negotiate their own specific terms."
This is not to say that news aggregators have no ill effects. Future research may shed light, for example, on whether they affect the quality of content produced by news sites via their impact on the advertising market. Given the speed of change in the world of the internet, policymakers need all the evidence they can get.
Title: "What Do News Aggregators Do? Evidence from Google News in Spain and Germany"
Authors: Joan Calzada (University of Barcelona), Ricard Gil (Smith School of Business, Queen's University)
Published: Paper available for download here.
—Alan Morantz