Intuition-Based Decision Making
Data are delightful but intuition is integral when sorting through options and setting a course. Here's how to use experience and values to make the best decisions
In the age of Big Data and analytics, it is easy to overlook the importance of intuition for reaching well-grounded decisions. Yet the evidence for "gut feel" is compelling. A recent research study at Tel Aviv University found that executives who relied on their intuition were 90 percent accurate in their decisions. A 2016 University of Cambridge study found that hedge fund traders who relied on their intuition outperformed those who did not use intuition.
Author of Bursting the Big Data Bubble: The Case for Intuition-Based Decision Making, Jay Liebowitz
emphasizes the importance of applying gut feel, experiential learning, and insight as key factors in the executive decision-making process. Many believe intuition is an instinctive "knowing" without the support of logic, analysis, or evidence. In reality, says Liebowitz, intuition "is founded upon the scrutinizing of failures and lessons learned." He advocates for "rational intuition" whereby both intuition and analytics play complementary roles.
In this 60-minute webinar, participants will learn about:
The latest research in intuition as it is applied in a management milieu
How to use intuition in a disciplined way to complement data-driven decision making, and how to properly calibrate the two
How to develop intuitive awareness
Lessons learned from C-level executives and leaders from industry, government, not-for-profits, and universities
Session Leader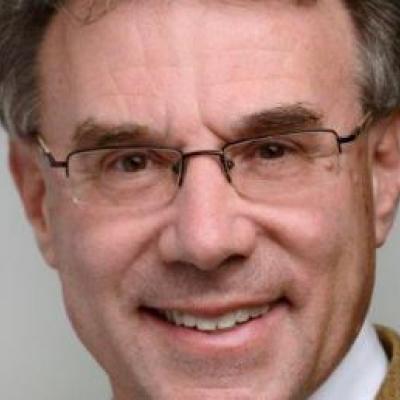 Jay Liebowitz
Dr. Jay Liebowitz is the Distinguished Chair of Applied Business and Finance at Harrisburg University of Science and Technology, and the Fulbright Visiting Research Chair in Business at Smith School of Business at Queen's University (Summer 2017). Previously, Dr. Liebowitz was the Orkand Endowed Chair of Management and Technology at the University of Maryland University College and a professor at Johns Hopkins University. He was also the first Knowledge Management Officer at NASA Goddard Space Flight Center. Ranked #2 worldwide in knowledge management strategy, Dr. Liebowitz has published more than 40 books and authored a myriad of journal articles on knowledge management, analytics, intelligent systems, and IT management. His most recent books are Actionable Intelligence in Healthcare (Taylor & Francis, 2017) and Successes and Failures of Knowledge Management (Morgan Kaufmann/Elsevier, 2016). He is also the Series Book Editor for the new Data Analytics Applications book series by Taylor & Francis. Dr. Liebowitz's research at Smith School of Business is examining how well executives trust their intuition.